Improved customer satisfaction and service are the two factors of utmost necessity in an organization. Today, most of your consumers expect to buy and receive the right product.
Moreover, with different service providers available in the market, it is of utmost concern that you choose the best available software.
BPM, also known as business process management, can improve the processes that meet and exceed customer expectations. Automating processes be it just for HR or even your daily chores give you relief from mundane tasks.
With an automated HRMS, you can have all your forms and process flows fully automated. Minimal input is required from workers.
And this will directly impact your productivity!
Let's get to know more about HR automation and what are the key factors involved in HR automation.
What Is Human Resource Management?
When it comes to the role of HR, you need to know that HR automation processes are wide-ranging and touch many different segments of your organization.
Human resources management or HRM as you may call it in easier terms is a strategic approach to overseeing all the people and processes that help your business run.
A system can be used to manage these processes making the HR team relieved from the sense of disorder, repetition, and a lack of consistency. While there are many benefits to effectively managing your human resources processes, three are the most common ones which include the usage of an HRMS.
However, we need to see what the different processes are involved in HRM. Below mentioned are the 11 key processes involved in HR automation. Let's get to know them in detail.
What Are The 11 Key Processes In HR Automation?
There are many human resources processes that your team will manage, and they will change in response to your company's growth, government regulations, and trends in the industry competition.
Some of them are likely changing now, as HR teams adapt to the COVID-19 pandemic and ongoing return to work initiatives. But there are 11 key human resources processes that every HR team must manage well for the health of your employees, and the success of your business.
1. Recruitment Of New Employees
When you begin to understand the recruitment process you need to keep in mind that it not only is about attracting qualified candidates to interview with your company but also, owning up to all the necessary steps to recruit talent. You can begin with posting jobs on platforms such as LinkedIn.
These steps must be thoroughly tracked such that you can standardize a process in which a lot of information is gathered, and can potentially be lost. As an HR you need to review each application, determine the best fit, conduct and schedule formal interviews, initiate background checks, and draft initial offers for the potential candidates.
2. Retention Of Existing Employes
In recent times you can see that the transition to remote work is becoming the new normal. Retaining quality employees is a task for HR these days. Most employees are looking for new work if they are not allowed to continue working remotely.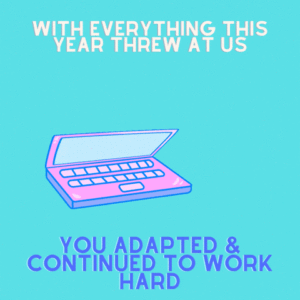 This is a challenge for HR departments in any organization. As they re-evaluate their strategies for retaining current talent and recruitment you will see these processes involved to accommodate the best talent.
3. Onboarding With Extreme Ease
Onboarding is defined as the process of introducing the newly-hired employees into the company. A step ahead to orientation, this process usually takes place as the employee gets to know the company at its best.
As an HR, when you help the employee with the onboarding process, you make sure the new joinee is introduced to the abundance of resources and the existing employees of the company. You need to also add role descriptions, performance expectations, and required training to the list of information your employees need to know about. The amount of variation required in the onboarding process depends on the different roles, requirements, security clearances, etc.
4. Offboarding Without Regret
As important as it is to have an employee join the company with a positive mindset, it is of utmost importance that the leaving process is smooth as well.
Offboarding is sometimes overshadowed by the onboarding process, but the departure process for employees can make a big difference in the company.
The following are some of the key processes involved in managing the offboarding easy:
Minimizing disruption 

Maintaining a positive employee experience

Protecting the company's reputation as a desirable employer
5. Training And Development
Employee training has undergone many changes since the inception of the working culture. More changes are on the horizon when you see the future of working with automation.
The employee training process will require extra attention and better organization moving forward in the future. You'll have to make sure the employee understands new tools and new workflows to manage.
6. Maintaining Employee Relations
Employee relations is a combination of all the HR activities geared towards employee engagement and employee retention. Employee engagement simply put, is a measure of how invested employees are with the team members. Whereas, Employee retention involves creating measures to ensure employee satisfaction.
Ideally, HR teams use means of measuring employee engagement, be it about the quality or the quantity of production. These methods are different forms of creating interactions between employees and their employers. Ultimately, they ensure teams stay engaged. You can make sure the process stays uniform to see the effects HR automation software provides to the company.
7. Compensation And Benefits
Two different forms of external motivation to attract new employees are compensation and benefits. These points play a great role in retaining employees. As an HR, you are directly responsible for officially offering compensation and benefits packages to the new joiners. It can include health, dental, and retirement plans, for each employee.
As an HR you need to gauge the salaries and benefits packages of other employees within the organization. It also involves annual evaluations of employee performances and upscaling the benefits accordingly.
8. Accept Or Deny Request
As an HR of the organization, you need to have a great way to lay an impact on employee experience and job satisfaction. It depends on how easily you choose to accept or deny the request. It is a critical approach for HR teams to have workflows in place that can resolve requests quickly and accurately without any delays.
Begin a simple way to handle employee requests can begin with using a workflow management system that allows teams to create and automate unique workflows. Sometimes referred to as HRMS, it makes collaboration across teams much easier.
9. Performance management
Performance management is a way to know how much are the employees trying to suffice their job description. It is defined as the process of gauging how well employees try to find ways to help them improve their professional journey.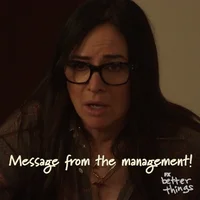 Performance management is a key role of HR that requires getting approval to initiate performance management programs. It will include issuing evaluation forms, managing organization progress on evaluations, and implementing the results into salaries, benefits, and bonuses.
10. Regulatory Complex For All
Regulatory compliance processes are centered around ensuring organizations keep up with the government laws and regulations. Here the employees follow the many different regulatory mandates that pertain to them according to the salary slot. Government regulations generally vary by industry, regulating body, location, and type of work performed.
HR is responsible to carry out the specific activities that need to take place across business units for ensuring organizations remain compliant with its policies as well as government rules. There are severe penalties for noncompliance. Thus one needs to have an extremely regular system to handle it all.
11. Planning HR Related Processes
Human Resource is a definite aspect that delivers the identification and management of an organization's hiring needs. It involves accounting for an organization's HR supply, future demands, forecasting, strategy, and implementation.
To be effective, HR must balance long and short-term staffing needs with business goals and the realities of the business climate. Ideally, factors affecting human resource planning should be integrated into HR automation software. 
HR Automation Process – For All
Effective HR departments drive organizational objectives by managing HR automation processes with ease. It reduces the compromise you put on the growth by using manual methods. Repetitive, multi-step tasks and manual interactions can bring in human errors and inefficiencies, ultimately delaying the action.
Automation and integration can eliminate the above-mentioned risks.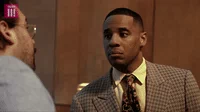 Your HR teams can have more time to focus on other priorities where they can visualize all processes in a single place, prioritize important demands and manage their responsibilities while putting employees first.
By making improvements to the 11 key HR automation processes with the help of HRMS software, you'll be eliminating waste and redundancy. Moreover, you can begin by improving response speeds, and creating a more productive work environment for your employees. 
Let's Conclude!
UBS HRMS makes it easy to streamline, organize and handle your HR automation processes. Standardize forms, integrate tools, and enable end-to-end transparency with automated software. Get started today.
Believe us, you will have more efficient and effective processes.
To know more about How to automate your HR automation processes download this ebook: