The Corona pandemic has certainly disrupted the whole business world. In the past two years, it has revamped the human resources landscape in a number of ways.
Let's face it, the crisis brought by the small virus was a tough test for HR executives.
Companies had no other option but to rethink and revamp their routine processes, including workforce management, employee planning, performance strategies, and more.
Amid all this chaos, technology has proved to be a great enabler.
HR technology, in particular, has allowed several businesses to maintain the continuity of their operations and respond better to emerging issues such as dynamic business needs, hybrid workplace, and employee wellbeing. 
In this blog, we will learn more about HR technology.
So, let's dive in and start exploring!
How did the Corona Pandemic Increase the Adoption of HR Technology?
Digital transformation was a major part of human resources even before the coronavirus outbreak. 
But, with the sudden adoption of new working models such as WFM and hybrid workplace, there has been an increasing dependence on automated HR technology.
Artificial Intelligence (AI), advanced analytics, machine learning, and cloud-based HR management software have been a big boon for the HR industry during COVID times.
They aided HR executives across the globe to shift their attention from tedious and painful administrative processes to critical business challenges that emerged with the 'new normal'.
By adopting digital transformation and implementing HR technologies, companies have taken a big leap towards building a more productive and engaged workforce.
According to a 2021 study, organizations that successfully adopt HR analytics can improve their talent outcomes by a minimum of 9 percent.
Without a doubt, insightful analytics provided by automated solutions have empowered HR managers to make strategic, smarter, and data-driven decisions during this crisis time.
How is HR Technology Leading the Way?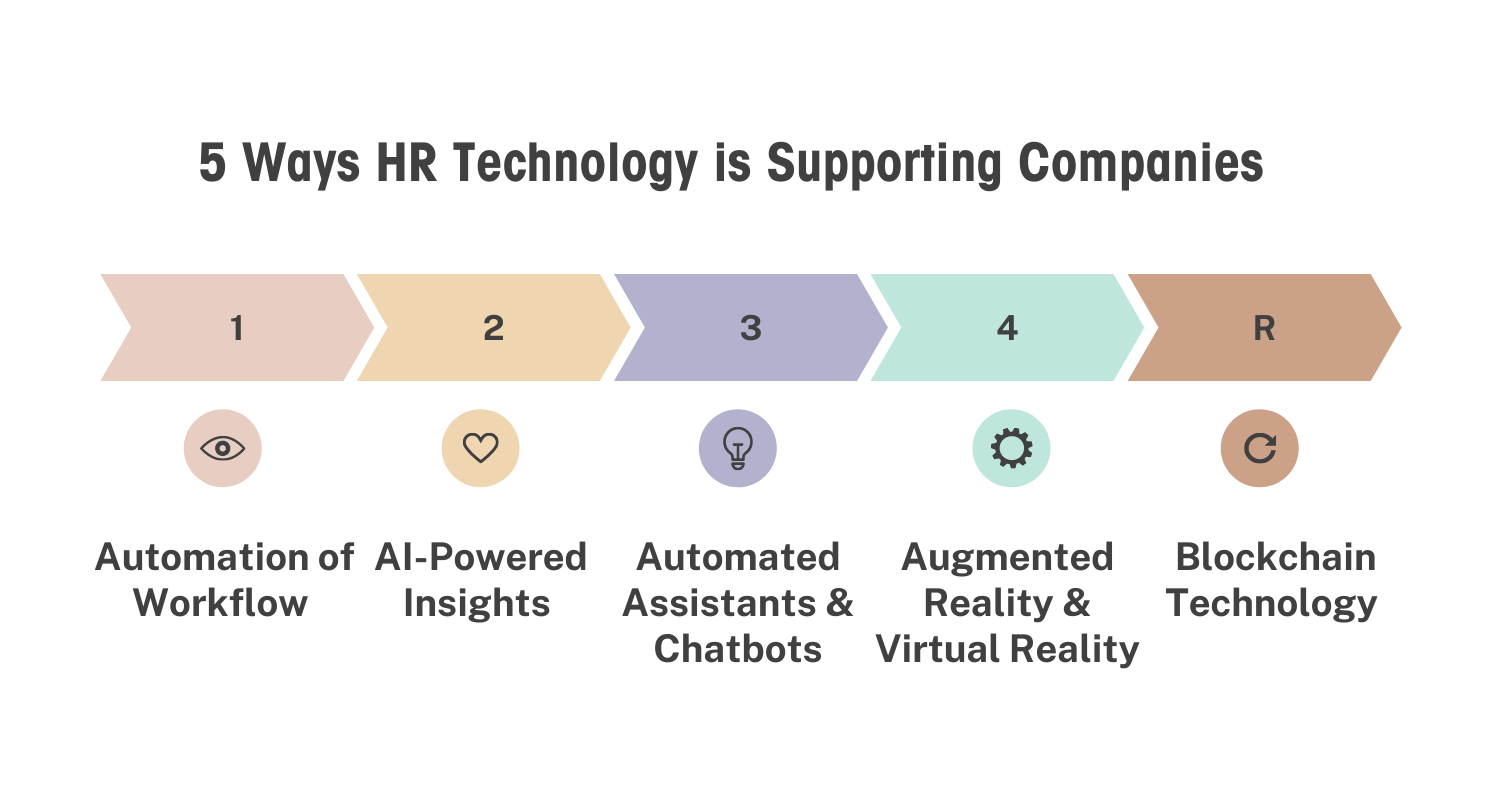 As we discussed above, modern HR technologies are fostering efficiency, and value and easing off the employee experience.
Now, we will have a look at how digital workplace solutions are letting HR managers reinvent the future of work:
For several years, HR managers have been investing their precious time in time-consuming and repetitive admin operations.
Using outdated tools and methods usually results in human errors, ineffective results, and slow cycle time.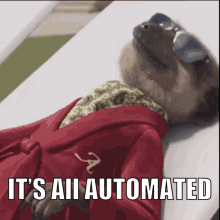 An intelligent solution to these challenges is workflow automation.
It helps HR managers to increase their productivity levels while making certain operational quality.
From recruitment to the off-boarding process, workflow automation improves efficiency across business processes.
Some years back, HR executives found it difficult and even impossible to find disengaged or unfulfilled employees in the workplace.
However, identifying such employees became super easy with AI-powered analytics and automated solutions.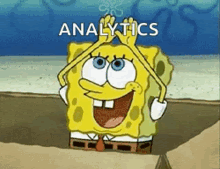 Using such HR technologies, HR executives are now able to examine employee behaviours and helpful workplace insights.
This, in turn, aids HRs to stay plugged in and engaged on a real-time basis and get constructive solutions for their problems.
Companies can even use AI-powered analytics to track employees in the workplace who are most likely to leave, thereby taking preventive steps promptly.
Virtual Assistants & Chatbots
Gone are the days when HR executives spent most of their time helping employees and repeatedly answering their same queries.
Automated assistants and chatbots are now saving a large chunk of HRs' time on such repetitive tasks.
From answering queries to revising employee data to handling timesheets, chatbots and virtual assistants make HR processes responsive and relevant.
Companies can even use AI-powered chatbots to improve the employee experience by staying in touch with every employee and examining their sentiment.
This allows HRs to effectively support employees who are disengaged and dissatisfied.
Top HR Trends in 2022, Challenges in HR Digital Transformation, and More
Augmented & Virtual Reality
Not many know that augmented reality (AR) and virtual reality (VR) wearables can offer excellent experiences that can engage both emotions as well as senses.
Unlike outdated and manual systems, VR and AR open doors for innovation and new ways of hiring.
Companies can use AR and VR to let candidates experience the workplace environment they are about to join.
Additionally, candidates can even 'role-play' a position they have applied for.
This works both ways. While employees can decide if the company is suitable for them, companies can understand if a candidate is the right fit or not.
Blockchain technology is just in a developing stage.
However, it is predicted that it will become an integral part of human resources operations in the coming years.
Companies should consider blockchain technology the higher level of security it offers.
The security factor makes it a must-have for the human resources industry as HR professionals manage a vast number of sensitive employee data.
With blockchain technology, vital data can be effortlessly encrypted, stored, and managed.
How Can Organizations Sustain This Digital Shift
HR technology will slowly but surely become a game-changer for businesses, be it small, medium, or large.
A survey by McKinsey clearly stated that the limitations of Artificial Intelligence are partly technical, like the need for massive training data and difficulties "generalizing" algorithms across use cases. 
However, the biggest challenge is the hesitation of companies to adopt HR technologies, wherein people, data availability, technology, and process readiness usually make it challenging for a digital shift.
In simpler words, the problem is technology transforms quickly, but companies transform much more slowly.
To ensure a sustained change, employers should foresee their employee strategy first.
Then, they should take some time to understand the use-cases to optimize and improve people processes.
Lastly, companies should keep upskilling and reskilling their employees. This way, every employee will be their best productive self in a digital-first environment.
Parting Thoughts
There is no denying that the COVID pandemic has a significant role in increasing the adoption of HR technology.
From making insightful decisions to hiring the best talent, you can use modern HR tech to acquire a host of amazing benefits.
So, what are you waiting for? Take a step ahead and find one of the best-fit HR technologies for your organization. Go for it!