There have been multiple debates about the importance and basic necessity of Human Resource Management Software. And these debates might occur daily in workplaces.
Some of the employees in your organization might regard the HR department as the policing, traumatizing, systematizing arm of management. These are the individuals who see HR staff as gatekeepers, or the monitors of the class.
However,  HR staff are support managers, who try to balance the interests of five different stakeholders, employees, and the company's overall growth.
Let us get to know more about a perfect HR department and the different perks of helping out your HR department with HRMS!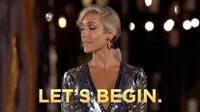 What Does A Good HR Department Comprise Of?
A good HR department is critical to an employee-oriented, productive workplace in which employees are energized and engaged.
Below are a few key reasons why:
HR monitors the culture!

HR owns the overall talent management processes. They focus on development, performance management, succession planning, career paths, and other aspects of talent management.

An HR can help with the overall recruiting of a superior workforce. Once again, HR cannot do it alone but must provide support to hiring managers who are also responsible for recruiting a superior workforce.

HR is responsible for recommending and instituting strategies for people and the organization that further the attainment of the organization's strategic goals.

HR makes sure that workplace activities, events, celebrations, ceremonies, field trips, and team-building opportunities are occurring.
The importance of HR is easily overlooked in the busy day-to-day workplace, but without contributions in each of these areas, the organization would be less successful.
And to make it easier for HR managers you can introduce Human Resource Management Software! Let us see what are the perks of having an HRMS in the workplace.
What Is HR Automation Software? Does It Reduce Regular HR Interruption?
What Are The Perks Of Having An HRMS?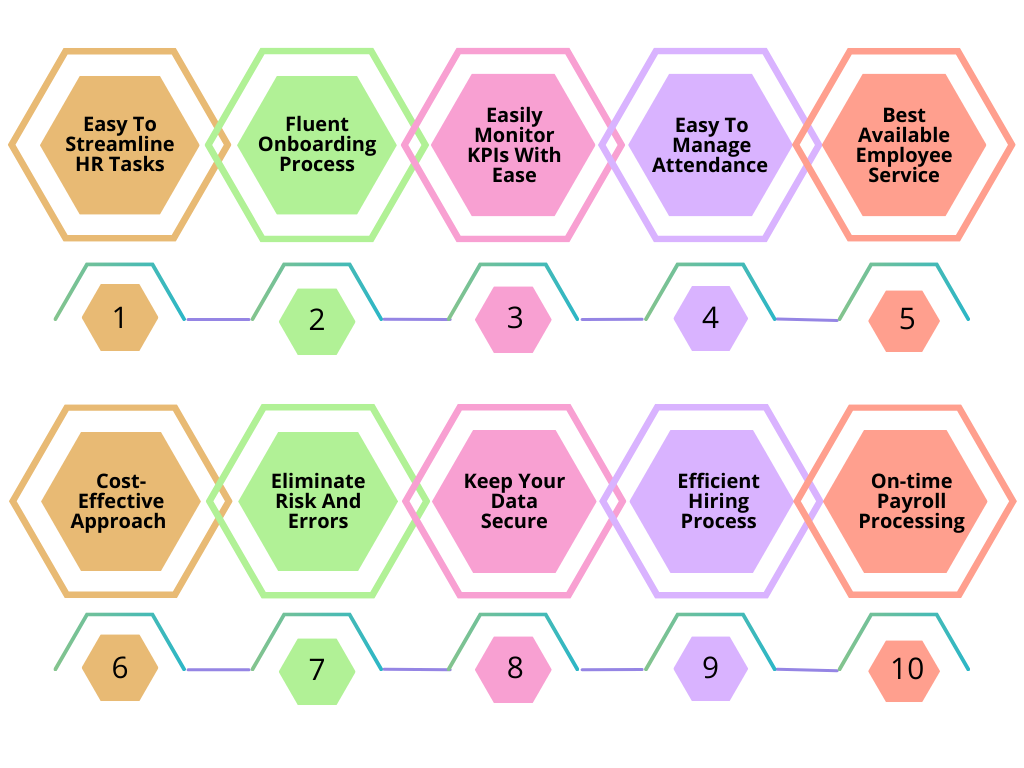 Let's get into details about the above-mentioned perks of introducing Human Resource Management Software in your company!
Easy To Streamline HR Tasks
As we discussed above, the profile of an HR manager and the process involved in it are quite tedious. Managing all the processes with ease requires quite an extensive amount of work.
And, in fact, you will see that this work isn't limited to hiring people and conducting interviews, the jobs also demand a hefty amount of paperwork once you start the onboarding process.
Overall, the HR department is also responsible for maintaining employee engagement in the office to ensure optimum satisfaction.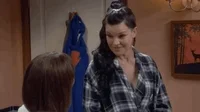 What an issue right? You might feel exasperated like David here!
But, don't you worry! This issue is often readily fixed with the HRMS.
An Human Resource Management Software can effectively cut down the excess amount of work and helps standardize the normal HR tasks. It actually helps with the ease of a centralized data system where a lot of time is spent storing all data in one single place and structuring all the essential administrative tasks.
Fluent Onboarding Process
On the list of benefits of Human Resource Management Software, we have how easy it can make your employee onboarding process.
You can begin by cutting down the hard work and time taken to manage the administrative data. With cloud-based software, you can look for the documents needed in a single place!
Moreover, all of this is paperless.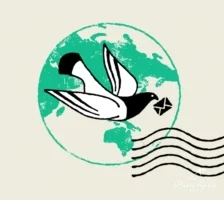 Thus, now more running around with papers!
You can easily understand how easier it becomes to enhance proper employee management here.
The majority of the Human Resource Management Software tends to automate the business workflow without any hassles.
You can have a self-service portal to get your employees to add their documents by themselves when they are introduced to the organization. It makes it easier for HR to focus on more important tasks.
Easily Monitor KPIs With Ease
Much like how the HR managers handle the overall recruitment and onboarding, the human resource management system software is used by the companies to keep track of the KPIs of the employees.
What is a KPI?
If you want to know about it in detail, click on the link above!
To give you a brief, you can say that KPI stands for Key Performance Indicator! It helps level the growth and development of the employee in a company.
They are also responsible for keeping track of the kind of growth the employee brings about for a company as well.
Human Resource Management Software is a gateway to keep track of the duration of the employee at the office, the progress, and how the growth has happened. If there are no promotions associated or no growth for the employee, chances are that they aren't much of a contributing factor!
With the efficient Human Resource Management Software, one can keep track of the same and make the necessary changes to bring about better productivity.
How To Write A Key Performance Indicator (KPI)? Types & Importance Explained
Easy To Manage Attendance
Absenteeism is one of the factors that software tries to keep track of. Be it manually or with the help of software, tracking time is of utmost importance.
Having a solid database of the monthly leaves, present-day, and hours invested on the projects and offs can help the company plan and process its payroll accordingly.
With HRMS and PAYROLL software, you can cut down the time taken behind doing it manually.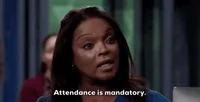 Better Employee Services
Questions – Feedback – Opinions!
It is a never-ending story!
Every single employee in a company,  be it an MNC or a small and medium-sized enterprise is bound to have queries and questions about the company, their job role, or even their team members.
Every bit of a query is not possible to be answered by the HR department. However, with an automated HRMS, it becomes easier for the employees to get their queries resolved in no time themselves.
It introduces your organization to an employee self-service portal which is not something you can get with manual HR services.
HRMS software can help you to maintain a proper assessment of the number of queries raised and resolved in the due course of time.
Cost-Effective Approach
Tracking the time invested in a project is a task, extremely tedious to handle. When you use HRMS software, it does become a lot easier for the company to keep track of the automated data.
It also helps in cutting down the time and the money invested in the Human Resource Management Software in the first place. You have your results to occupy for the initial investment.
It is pretty standard and a lot less than what you would have invested if you got the job done manually by any of the HR managers.
With Human Resource Management Software, it becomes quite easy to streamline and automate all the managerial knick-knacks for an accurate analysis of the organization.
Eliminate Risk And Errors
The prospect of human resources management of a company is not a cakewalk.
A properly maintained HR department comprises personnel who are aware of what they are doing and works effectively in the direction of company growth.
Any form of error, even the smallest one, can end up costing a lot. Imagine, missing out on compliance and having to pay a fine for that!
With HRMS, the risks of such human errors are brought down to a bare minimum. IT is pretty amazing as you can neglect all the possible risks that could have occurred otherwise.
Keep Your Data Secure
Because all the information is stored under one single platform, it is best assured that all the stored information is secured.
One of the most important benefits of Human Resource Management Software is the fact that it assures the protection of employee data from beginning to end.
If you want the very best outputs for your HR department of the business, it is best to switch to an HR Management Software.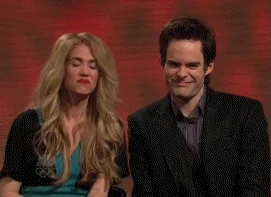 This will streamline the entire process of your data management and cut down on the unwanted risks and errors that could arise from the situation.
Efficient Hiring Process
Manually hiring new employees and ensuring a smooth onboarding process is a tedious task that is quite error-prone.
Your HRMS software can make this process a lot more efficient and free up your HR professionals' time for more productive activities.
Thus, providing the candidates a good experience and also saving a lot of their time.
Virtually, your HR can even gather feedback from the candidates and further refine your selection process. This ensures you employ the best talent in the shortest time possible.
The onboarding process of the new employees can also be similarly made extremely efficient as we discussed above!
On-time Payroll Processing
Payroll management is a process that is never-ending and cannot be neglected.
Due to the numerous rules and regulations surrounding this concept and also the tax requirements of various regions, it has become imperative to employ some kind of Human Resource Management Software.
An Human Resource Management Software integrated with a PAYROLL can be used to overlook this area to ensure there are no discrepancies, either in employee compensation or tax filings.
It will keep up with any changes in the rules and regulations of the state.
The HR software will also ensure that you are always in compliance, saving a tremendous amount of time and resources in the long run.
Let's Wrap It Up!
If you are still confused about HR Processes, and how HR can help you, Read the ebook mentioned here
And, if you are convinced, go book a demo for UBS HRMS now!