Checking the progress of the strategic improvement in your company can be a task!
And KPIs are the real source that does it for you.
However, depending on the processes included and the type of the companies involved, KPIs can be of different types.
Read the article below, and you will get to understand what is a KPI, how can you categorize it and where can you make use of these KPIs in your organization!
Nope! That is not it!
Let's learn how to write it as well.
What is a Key Performance Indicator (KPI)?
Key Performance Indicators are also known as KPIs. These are the critical indicators of progress towards a required result.
Key Performance Indicators are the points that focus on strategic and operational improvement! They help you to create an analytical basis for decision-making and help focus attention on what matters the most.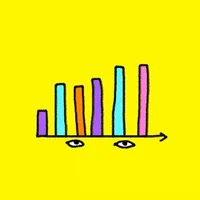 With the use of KPIs, you can manage the ways to set those targets of performance and track the progress of the same.
You need to see that managing with KPIs often means working to improve leading indicators that will later drive lagging benefits.
Leading indicators are requirements for future success; lagging indicators show how successful the organization was at achieving results in the past.
How do you categorize different KPIs?
The relative business intelligence value of a set of measurements is greatly improved when the organization understands how various metrics are used and how different types of measures contribute to the picture of how the organization is doing.
KPIs can be categorized into several different types:
Let us explain what these KPIs do for you!
Inputs measure attributes such as the amount, type, and quality of resources consumed in processes are the ones that produce a definite output.

Activity measures are the ones that focus on how the efficiency, quality, or consistency of specific processes used to produce a specific output; they can also measure controls on that process, such as the tools/equipment used or process training.

Outputs are result measures that indicate how much work is done and define what is produced at the end of the tasks. Outcomes focus on accomplishments or impacts.

Project measures answer questions about the status of deliverables and milestone progress related to important projects or initiatives.
Strategic Measures track progress toward strategic goals, focusing on intended/desired results.

Operational Measures are focused on operations and tactics, and designed to inform better decisions around a day-to-day product/service delivery.

Project Measures are the ones that showcase project progress and effectiveness.

Risk Measures are focused on the risk factors that can hinder the flow of success.

Employee Measures are focused on the human behavior, skills, or performance needed to execute strategy.
All these types of well-categorized measures to define a performance indicator can help you with your employee performance in a definite way. Let's check out the benefits of the same here!
Why Should We Use KPIs In A Company?
KPIs are useful because they show the accountability of an employee. Key performance indicators help in tracking down the progress of an employee on an individual level.
With UBS PMS, it becomes easier to track your task. For example, if you determine the performance of a content writer with the number of blogs they have written, in the current day, you can check it with time tracking and how the productivity goals are met.
With this, a team lead can easily understand how much each person contributes to the department's success by whether or not they meet their goals.
Allow managers to adjust: Once managers have KPIs in place, it's easier to adjust the strategy if the team or individuals don't reach their goals.
This doesn't need to mean firing the weakest performers and keeping the best but arrogant employees; it could mean providing additional training and guidance to those who are struggling.
Make sure everyone is on the same page!

Individuals likely view success differently, and, in the same organization, it is the same most times.
Key Performance Indicators set a standard and common goals for everyone to work towards, making expectations and priorities clear right from the beginning for all the employees.
Just as KPIs have many benefits, there are also many different ways to approach them. In other words, Key Performance Indicators aren't one-size-fits-all, but they do tend to fall into a few categories we discussed above.
Let's learn how to write one of these KPIs.What are the points you need to keep in mind?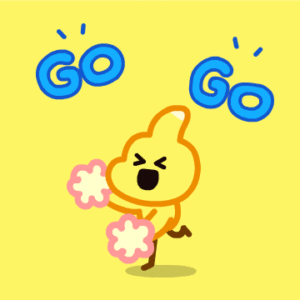 An Ultimate Guide To Time Tracking In Project Management Software
How to write a KPI?
KPIs must be created keeping in mind the business situation you have. It has to be developed well as you achieve your goals.
Follow these measures mentioned below to write clear, measurable KPIs.
Write a clear objective

Share KPIs with stakeholders

Review your KPIs consistently
Write a clear objective
A Key Performance Indicator has to be connected with a key business objective. Without working towards a goal with no impact on your organization, a KPI would be useless. A KPI needs to express the strategic objectives of your organization. Most importantly, a performance indicator must tell the story of your company.
KPIs need a base to be effective for your company. You can start writing it by explaining what you will measure and why you're measuring it.
Share your Key Performance Indicators with employees and stakeholders so they are aware of the direction of your organization. Withholding that information may create miscommunication among teams. Listen to all the feedback and raise queries to bring a definite solution.
Review your KPIs consistently
You must review your KPIs consistently as the market develops and technology advances.
Review your Key Performance Indicators from two perspectives: the progress of your employee against the KPI and the progress that determines the effectiveness of the Key Performance Indicator.
 If you're not making any progress, you must know that the objective has been missed.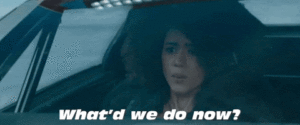 Create actionable KPIs with the following STEPS mentioned below
Follow these 5 steps to create actionable KPIs.
Remember, KPIs are dynamic. Your KPIs must evolve as your business objectives evolve. Keep reviewing them consistently.

Analyze the current performance of the employees. Analyzing your performance is essential to understand your areas of success and areas of improvement. Look at your historical performance data, too, to set a baseline. You can do this with the help of UBS PMS, where the time for every task can be tracked easily.

Set two different short and long-term Key Performance Indicator targets. Set your long-term goals and then work backward to identify the milestones that you need to reach along the way. This way you can continually assess the progress and change course if need be.

Review the goals and milestones achieved with your team. Even celebrate teamwork. Everyone must remain in the know so you're all working towards the same end goal. This reduces the failures due to miscommunication.

Review progress and readjust your KPIs accordingly. Make it a habit to check in on the status of your performance. KPIs aren't set-it-and-forget-it. Regularly check-in against your performance and the relevance of your KPIs.
To wrap it up!
Setting a Key Performance Indicator to handle your business process can be tedious as it requires a lot of research and analytics. However, if you begin now and set a course, you'll see how simple it becomes.
If you still want to know more about KPIs and the way they could help you with Business Process Automation, you can download this ebook and read it now!
Moreover, if you need a system to help you measure the progress of your employees, you can start introducing UBS Project Management Software to your employees.
To read similar blogs, subscribe to the blog updates.