Just like in other businesses like food, hospital, and other large-scale businesses SOPs is important for the HR department as well. As per the word suggested SOP means Standard Operating Procedure. SOP means a one-defined process model that should be used by everyone in the business to eliminate mishaps and mistakes in operations.
As per the standard operating procedure, everyone has to change their way of working, whether HR or employees. The employee has to rethink work and the employer has to reevaluate processes to encourage stronger productivity and satisfaction at the workplace.
From making policies to apply to employees, from hiring new employees to separation, from considering the budget of the company to expense management everything should be operated with SOP for HR department.
The HR function is in a unique position to set the expectation for standardized processes in an organization. It can help for Streamlining tasks and to-do's for onboarding and maintaining knowledge bases ultimately saving managers and their team members' time.
An SOP For HR
Standard Operating Procedure (SOP) provides a uniform set of instructions to HR teams. It helps HR to carry out procedures for attracting and retaining new talent, managing employee performances, and implementing company-wide policies at scale.
An SOP for HR teams helps them in every required function such as employee management, expense management, payroll management, HR management etc.  HR teams regularly juggle responsibilities, as SOPs can make this easy for them.  However, for SOP creation you have to spend your time creating detailed documentation that your team can plug and play into regular company initiatives.
When Do You Use SOPs In HR?
If you're thinking, what is the actual use of SOPs for HR?  Here is a quick evaluation. The SOP framework encourages us to categorize responsibilities. As per the expense or monitory system you can divide the stages of the procedure. Considering the facts, you can choose the procedure that is streamlined, that makes most of the business with the use of some hours of working and it won't take you much time to complete but it does contribute to results at a future date.
Always consider high-leverage activities as HR SOP like recruiting, onboarding, training, and implementing SOPs after they've been created.
Manual Of SOPs For Human Resources (HR) Department
The activities of HR determine how the human resources of a corporation are managed. In this case, SOP is very useful for the HR department of any company from recruitment to retirement. Consider HRM operations such as recruitment, resource allocation, training & development, payment of wages, employee performance, employee motivation, and morale, etc. 
Considering various other HR activities, the processes and operations are often defined using SOPs for HRM. SOPs can play an affirmative role in defining, streamlining, and mapping the HR processes for corporations. To design a good SOP, HR consultants need an HR SOP manual for them. Here is a manual:
Standard Operating Procedure is also followed in recruitment as well.  It is a process often the channel through which you are adding a valuable asset to your organization. An honest recruitment process can help ensure that the right candidates are hired for the right job. With SOP for HR department recruitment process should be coherent and in proper order.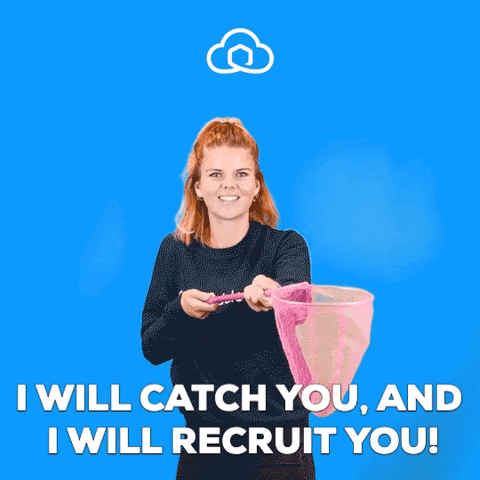 There's a series of requirements that goes into executing a recruitment process.
This is not like just posting a job opportunity, it includes:
Job analysis report,

Identifying the resources,

Job analysis report,

Screening,

Conducting interviews and assessment tests,

Salary negotiations, and

Offer letter.
This complete recruitment process can be easily mapped with SOPs. By having well-defined SOPs, the recruitment process might be made strategic with the business goals and the rest of the organization.
When employees are hired and formally made a part of a company then it is known as onboarding. This is often also when recruits complete the official joining formalities.
The SOP of onboarding is:
Introduced to the organization,

Explain the work culture,

Introduce with superior authorities and colleagues,

Give knowledge about HR policy manual,

Explain workplace procedures and policies manual, the office, the canteen, and so on.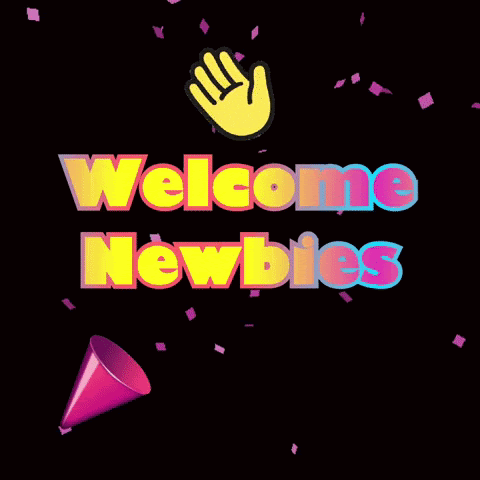 On-boarding are some things that should not be treated as informal in the office.  It should be explained properly and planned to detail to avoid any subjectivity. There should be a particular sequence in how the onboarding activities are carried out.
There should be an outlined timeframe for completing all documents and formalities in the onboarding process. The recruits might be introduced to their immediate reporting authorities or departmental colleagues.
Welcome Kit For New Employees – Create Onboarding Experience Like Never Before
All the companies and top HR consultants check one's performance through their training. It may be a determining factor in employee performance. Training and development are also important for companies to look into whether their employees are growing professionally or not.  Performing any operation requires skills, knowledge, and expertise required for the project or an organization.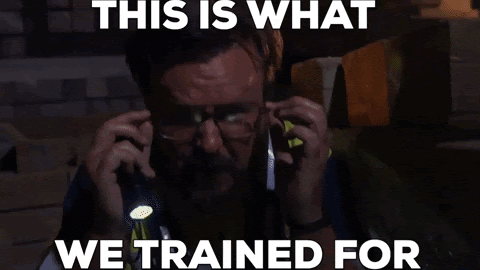 The SOPs for HR department in training and development include:
Arrange multiple batches,

Schedule different training programs,

Check host of trainers,

Consider center arrangements,

Identify the trainees,

Co-ordinate with a training center

Ensure necessary formalities
Without SOPs, managing these activities to complete a training cycle is good to ensure proper training.
Performance management is a critical task until you have good task tracking software like UBS. HR needs to know about KPIs and KRAs to get the desired performance delivery from employees.
Everyone gives in their best efforts to get a hike in salaries or even get a promotion at the end of the evaluation period. But how are these decisions made with the use of SOPs for hr?
SOPs of PM include:
Consider KRAs & KPIs,

Make performance scorecards,

Make the methods of measuring performances

Measure performance

Identify the excelling areas of performance

Consider the scope of areas for improvement.
If you have designed SOP then there is no scope for bias. There has got to be a basic procedure to be followed in designing the KRAs and KPIs for each role irrespective of the difference in content. 
When an employee thinks to leave the company HR should do some required process that involves processing the letter to conduct an interview for fulfilling position. HR SOPs are important here because there are several activities involved in the exit process in order to consider company policies.
The entire exit process needs to be mapped from one department to another with proper SOP.
The SOP of exit process involves:
Processing of resignation letter, 

Full and final settlement

from finance,

Departmental clearances,

Delivering and taking over,

Exit interviews,

Farewell event.
HR can give such approval when the conditions defined within the SOP are met. Again, the principles may vary from company to company, but it's important to have these rules incorporated in the form of SOPs.
If HR wants a smooth exit process, then specified formalities with timely completion is necessary and that can be done by SOP only.
Payroll processing is a complicated process for any HR. That's why many companies prefer to outsource their payroll function or they prefer to buy Payroll Software. With an increasing number of employees, this gets more complex. The whole process cannot be automated because the salary bills are usually bulk actions that might be irreversible.
to a company's planning, policies, and practices covering approvals, calculations, and disbursements.
The payroll process is often defined in detail using an HR SOP sample. That SOP includes:
It is mapped in a step-by-step sequence using SOPs. SOPs might be the sole operational roadmap for HR to execute the payroll process.
After payroll or before that, expense management is important. Policies and procedures are important for settling bills. In that case, you need to follow the SOPs for expense management. If the procedure is not followed properly then it may create issues regarding the authenticity of bills and the morality of expenditure. It creates delays in submitting bills.
Companies can define expenditure limits with every kind of expense. These SOPs include:
Check periodical expenditure limits

Check conditions  for some cases

Calculate reimbursable amount

Approve authority

Check policies and procedures
This can lead to less subjectivity, more transparency, and bias, and timely reimbursements in work for all.
Ways To Build SOPs For Human Resources
Goal Identification:

To build SOP for any function, you need to understand the goal. Make your team agree on key outcomes for your SOPs. Get feedback from other team members and managers to help you get there.

Define Audience:

In any process to make SOPs, you need to understand what is your audience. If your SOPs aren't tailored toward the audience that is going to be reading them, then you're basically not making an SOP for a targeted audience.  Defines them, considers efforts for productivity, and the way your SOPs can best help them reach desired outcomes.

Select A Format:

There are different formats for SOPs including flowcharts, hierarchical steps, and step-by-step instructions. You can select the one as your people understand it easily. Consider the length of any procedure to help in decision-making.

Structure Your Document:

After selecting the format, structure each section as a straightforward reference. You can break the document up into categories like the scope of the work, purpose, responsibilities, glossary, and more.
How To Implement SOPs For HR?
Get Feedback:

Before implementing of SOP, you need to take input from employees, seniors, managers, and higher authorities. That should be collected at every stage of the SOP process. Why? Because if something is missing or something is wrong it should be changed at that point only.

It's helpful to gather feedback from a few existing employees before formalizing any documentation.
Review The Data:

Reviewing the data considers the streamlined comments and metrics. That can help to show leaders the effectiveness of the SOP program. This will include engagement numbers at training sessions and check productivity.

Meet Other Company People:

Processes change as per enterprise, company goals, and teams scale, and for that, you need to consult the other stakeholders of the company. It's hard to stay track of all the little changes unless you're revisiting them regularly.
Download eBook: Enhancing HR Roles Through Automation
Advantages of SOPs For HR
Standard Operation Procedure- SOPs for HR department leave a visual impact by helping organizations build relationships with beneficial persons for your business. If you're building a business case for stronger SOPs for your senior leadership, here are the advantages of SOPs.
Build Company Branding Amongst Job Seekers
SOPs for HR always ensure high-quality communication.  When it comes to the recruitment phase it can help to build a brand among people who are looking for a job. A transparent process with set goals makes recruitment easier to get employee buy-in and engagement on branding campaigns.
Same as in the office, it's difficult to launch a project of this quality if employees aren't given clear guidelines and if SOP is not defined properly.
Maintain Employee Experience' Quality
A training and development process can help to maintain the quality of employee experience. With the use of SOPs, it will also never be more complex. Discussions on fairer wages, flexible work, diversity, and workplace etiquette fall on HR teams the maximum amount.  HR SOP manual helps HR teams to organize existing processes and policies to make it easier to introduce improvements.
Ensures Company Safety And Security
When SOPs are made with proper confidentiality, it makes policies and rolls out security compliance training. HR teams are liable for keeping employees in the know of strict protocols that protect the organization at large.
You'll likely have to reevaluate company policies to make them safer and secure that better reflect new leadership, larger headcounts, or different employee management tools.
SOP builds confidence in your existing employees about how your company manages its people and business.
Improves Output And Revenue
When do you produce your best work? When everything goes smoothly then productivity increases.
When the SOPs are made to balance work and personal life, it helps to give beyond benefits, it helps to introduce personalized employee experiences, and lastly improve outcomes.
Conclusion
When you create an SOP it helps to make a strong HR process to success at scale. As you look toward employee experience, scaling your workforce, motivating employees, and improving employee retention, HR SOPs will still be a worthwhile investment that you can do.
If you have truly process-driven in a competitive sense helps to ride on digital processes. Easy-to-use HR SOP can be used in HRMS Software. Automated software can help you to do all HR operations.