Everyone is looking for practices to increase the productivity of the employee. So, do you?  There are multiple ways to uplift the business growth, however for that need to have a proper workforce at your place. One productive employee's absence in the workplace is not a problem, however, when employees fail to follow the company work schedule, you need to address this with regulation. So, to keep the right and necessary employees at your company to provide uttermost work satisfaction, you just need time and attendance management with a custom attendance policy.
Considering today's shift changes, work from office or home options, flexible time with a clock in –out, overtime, and paid time off, should be regulated as per the company's policy. A good attendance management system can instantly analyze clock-in and out patterns, shift schedules, coverage, and working hours with the policy regulation.
To adjust work schedules and workforce activities in real-time, you need to consider customized attendance policy regulations to be followed. In this article, we will explain the whole scenario of attendance regulation.
Importance of Attendance Management System We Bet You Didn't Know!
What Is Attendance Regulation Policy?
Attendance regulation policy is a set of rules defined by the administration, employer, or HR that outlines how a company handles everything regarding working hours, attendance, shift schedules and etc. It should be followed in the company. Within one, the employee can easily find information on how the organization addresses issues related to unscheduled absences and highlights information on working hours.
Guideline documents must be followed, and it becomes easier to monitor punctuality and increase productivity levels in the workplace.
Why is Attendance Regulation Policy Needed In Your Business?
If HR of any organization doesn't define policy in Attendance management system find irregularity, payroll errors, and inaccurate leave balance that hamper the business productivity. Having a customized policy, your organization allows accurate reporting on each employee's attendance to department heads, HR managers, and employers.
How To Create Custom Attendance Policy For Your Company?
After understanding the importance of an attendance regulation policy, the next step is to create an effective one for your business. In this section, we will go over some steps to create an effective employee attendance policy.
Create One As Per Your Office Culture
Every industry is different, every office is different. As per the culture of the office, HR should create a custom employee attendance policy.
For example, Some company prefers to work from the office model, some remote, and some hybrid methodology. Also, employees are working in different time zones. So, the regulation policy may different if anyone is working from home.
 As per your office, a culture attendance policy should be defined. Draft the attendance policy as you will get the desired result with the most productive time for work.
Keep The Policy Fair And Simple
One perk of having a policy in customized attendance management is it clarifies things for all employees. Just defining, attendance types, shift policy, shift scheduler, clock-in method, and location-wise attendance to all can be straightforward to understand.
Moreover, when HR hires employees must tell them everything as per their role, and designation.  This can be introduced with the punishment or actions when the rules and regulation policy won't be followed.
Add Custom Features In Attendance Management Software
If you are using HRMS software then define their shift, working hours, leave types holiday calendar, leave rules, etc. As per company, department, and location, all will be different and that's why customization is the key!
Do You Agree Or Not?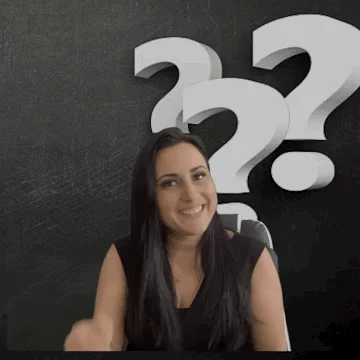 How HRMS Can Help To Create Custom Attendance Regulation Policy?
By installing efficient HRMS software, HR or employers can seamlessly manage unscheduled absences without distressing other employees or their products as per their attendance regulation policy.
Employers can customize & get rules they follow for every group of employees, and therefore the software will automatically process every time period. 

HRMS software can help to maintain accurate and error-free attendance to process payroll.  

It saves time spent on planning workforce schedules and shifts. Streamline the method of schedule creation, you'll define shift plans for a department with some clicks. 

By leveraging HRMS software, HR will define your attendance settings to suit your organization's needs and enable your employees to get greater transparency, improved communication, and engagement. 
A Role Of UBS- HRMS Platform To Create Attendance Regulation
In today's time, as work got reinvented, this is beneficial to install smart HRMS having attendance management, leave management, and workforce management for a smooth and seamless experience. HR suffers in managing various spreadsheets for various purposes like shift rotating, working hour counting, early out, or late in adding. It might cause big blunders and lots of confusion, so centralize & automate workflows with UBS to manage multiple schedules and keep track of progress in remote locations as well.
Functions To Have In HRMS To Regulate Attendance Policy
Generally, attendance policies differ from one to another company however, some common functions should have in the attendance policy of medium to large-scale businesses.
Shift Policy – > Helps To Create Different Shifts With Date And Timings
Under the shift policy function, the admin can create different types of shifts with timings. Whether there is a 4-hour shift or an 8:30-hour shift it can be defined under this. 
Just:
Add Button To Add New Shift;

Add Shift Name ( Night, Or Day Or Other) ; 

Define Shift Code With 3 Letters; 

Configure Working Hours And Days Like Early In Or Late In; 

Add Validations Like Minimum Hours, Clock In And Out Time, and Break Time ;

Define Department Or Assign Employee
to make a shifting policy under attendance regulation. You can directly import data of employees to shift creation from a spreadsheet, also you can clone the shift to make another same-time shift with other regulations. By considering this function for the regulation you can retrieve the history of every shift by clicking on the button. 
Shift Scheduler – > Schedule Shift For Teams- Add Employees – Rotate Shift
Managing complicated shift plans such as rotating, overlapping, and overnight shifts can be possible with the shift scheduler function. With the proper attendance management software, you'll plan better for employee absences; this after all will allow your employees to take the burden off your shoulders.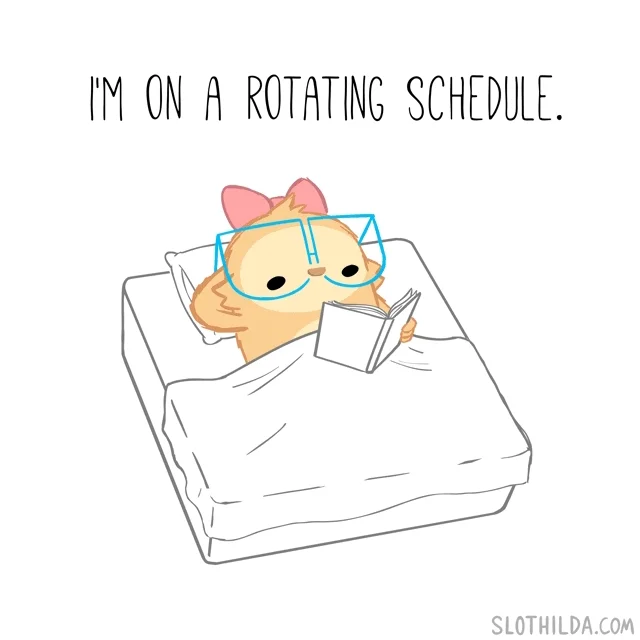 Just:
Create Shift Scheduler With Cycle Date;

Add Team Rotation Time ( Weekly Or Monthly) With Duration And Shift Count ( If It Is More Than 1,  Define With The Name As Well);

Define Scheduler Pattern Like Which Team Work On Which Week As Morning Or Night Shift;

Assign Employees With Effective Date Of Shift;
to start the scheduling shift with the regulation of policy. 
Geo-Fencing ->  Clock In From Particular Place Defined In System
This is an important function, where the company has multiple locations. You can give access to the employee to do Clock In from a specific place. 
Just:
Add Geo Fencing Location By Adding Button; 

Search Location; 

Specify Longitude And Latitude; 

Define Radius; 

Assign Employees; 
to execute the method in Attendance management. 
Clock In Method -> Time Of In And Out
As the name suggests, it defines the particular in and out of the time of any employee. As per the shift or as per flexible hours perhaps some employees have different times of in and out. Here, 
Just:
Add Employee In Predefined Clock In Method;

Configure It With Other Policy Like Leave, Holiday Calendar, Overtime Policy;

Give Access To Particular Authority 

Check-In Devices Such As Clock In From Mobile, Web, Desktop, Bio Metric, Geo Tagging;
Attendance Type -> Work From Office Or  Home
Companies prefer different models, and from where the attendance count should be defined in HRMS software. 
Just:
And make it possible to follow customized attendance management. 
Attendance Setting -> Early Out, Late In
It defines validation on attendance, considering Late In, Early out rules. When one application is used in a different company they configure it as per their regulation policy. In this case,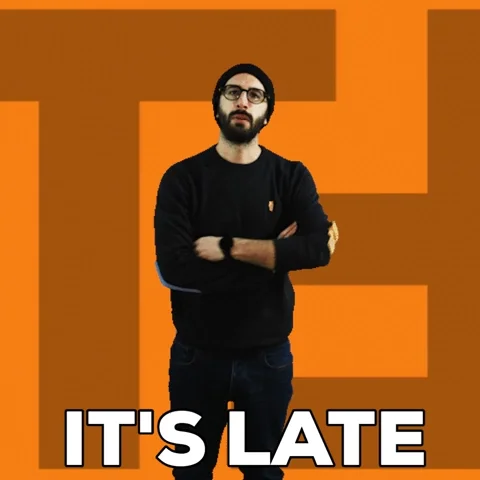 Just:
Allow Late In And Early Out To Settle Automatically Or Manually;

Configure It With The Time Validation;

Check Advance Setting Like Penalty, Captcha, Time Limit Etc;

Put Validation On Early Out And Late In; 

Do Change In Shift Policy As Per This Function. 
Biometrics Device -> Biometric Log In With Different Defined Devices
In this era, biometric devices, and face recognition are becoming popular for the unique identification of employees. Biometric Attendance Management helps to track the attendance of employees easily. For adding it to the employee attendance policy you need to follow these steps.
Just:
Add Biometric Device With Location; 

Configure With Device Company, Serial Number, And Device Number; 

Add Employee Details In Particular Device 
When the device is connected to the server, it shows green, scan time, and other details as well.
Book A Demo To Know More About UBS Attendance Management
So if you're looking for a perfect solution with all these functions, this is not too late to contact UBS. Yes, we have HRMS software providing advanced features regarding time and attendance management that every business can afford.
Benefits Of HRMS With Custom Attendance Regulation Policy
Successful implementation of HRMS software gives the power to the workforce to perform effectively, and stand back from burnout. To realize all these benefits, it's important to set up an attendance policy.
Having centralized software makes it easier for managers to create and follow attendance regulation policy by getting these important functions to use. These can help for streamlining HR attendance tracking with a realistic view of productivity levels showing advancements in employee timeliness. 
Close With A Small Suggestion,
Automation software can help to create different work shifts, attendance types, schedule shifts, attendance methods, geo-fencing, and biometric attendance. You can find advanced features to regulate your company attendance policy in a seamless way. Simplify the whole process by getting knowledge of policy and understanding its purpose of it from UBS blogs.