Replacing an older, traditional HR management system with the HR management software can be the most remarkable step you can take to change the whole HR process. However, as per the scale of your industry to find the best among all HR software need brainstorming.
Why it takes time to find the right HRMS software? Because every industry has a different requirement. Finding the right solution can be painful with the array of available options. So divide your choices as per the module, a thought of creating a huge purchase of a complete HR solution package only creates loopholes. Also, it doesn't fit in the budget of small businesses.
Finding the proper HR Management System for your small business isn't that different from shopping in the big market. Buying something without knowing that makes me over concerned about that.
Pro Tip For Small Business Owner:
Rather Than Buying The Most Popular And Expensive Enterprise-Level HRMS Software, Go For A Cloud-Based HR Software Solution That Can Give The Modules That You Want.
What Is HR Software?
HR software is a digital solution for managing HR operations.
This software can help to do all HR tasks and complete the overall HR goals of an organization. Online HR system was introduced in the 1980s, and after that web-based software in the 1990s was becoming common. Now in 2022, cloud-based, automated HR software become common, that can be easily integrated with your system.
This software became a favorite of all-scale organizations as they are highly customizable as per company needs, budget and goals. It makes possible HR managers' work easy and helps them to do more productive work.
Important Components You Need To Check For HR Management Software
Companies of HR management software in India provide software having features and components that aren't necessary for small businesses. Better to go with simple and effective software with the necessary feature is the best. Here are some components that every small business needs in HR management software.
This is the first process that every organization does when it hires a new employee. Onboarding checklists are useful, however, HR may do errors.  Good HRMS software with an onboarding component has a great impact on the performance of a new employee.
As the onboarding process differs in every business, software that's easily customizable by the HR staff will be more appropriate for the small organization than packaged human resources software.
An efficient HRMS application like UBS takes the strain off the onboarding process and makes onboarding hassle-free.
These Features Should Be There Under Employee Onboarding:
A module of HRMS – Application tracking software (ATS)  helps HR managers to recruit and shut the job application or opening quickly.
For small businesses Web-based, ATS SaaS Platforms are perfect. These can help to find suitable candidates, schedule interviews, and store resumes securely for future hiring.  An ATS software automates all HR tasks involved in the recruitment process.
This software provides HR managers with enough time to spend on critical tasks like interviewing candidates.
This Software Must-Have Features:
Document Storing And Management (Cloud Storage)

Easy Integration With Website, Email, or Job Board

Collaborative With Interview Panel

Multichannel Access Such As Mobile, Cloud & Browser

Status Or Progress Report 

Employee Training And Development
Using the training and development module of HR management software, the company can easily identify the employee training needs, and create a session to implementing a program,
Additionally, it can help you to reduce the workload of trainers, they also offer the management a 360-degree view of the training process.  This can extend end-to-end automation by seamlessly integrating with other modules & an easily accessible database.
This Module Must-Have Features:
Synchronization with Google Or Outlook Calendar

Result Review For Assessment & Productivity

Strategy Revision

Managing All Training Sessions

Manage Trainees & Programs

Real-Time Feedback

Performance Management
Performance management plays an important role in any business.  A continuous approach will list the method of goal setting, implementing, reviewing, evaluating, and revising under performance management.
A proper performance management system facilitates growth for individuals by appreciating employees. A structured, constructive approach can make employees happy, improve productivity and give businesses a competitive edge in the market.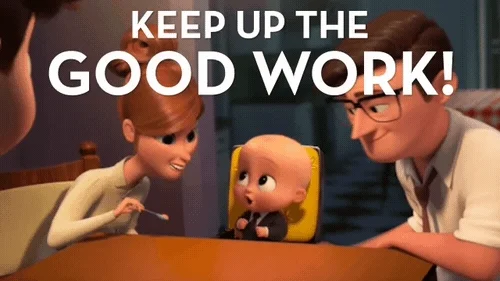 Performance management system options like UBS and little Improvements help all businesses from SMBs to enterprises define expectations.
This Module Must-Have Features:
Performance Review With Templates

Review Cycle With Time, Goals, Department

360- Degree Feedback

Comprehensive Assessment Criteria

Review Result

Employee Management
The employee management module helps businesses to overcome inevitable challenges related to employees. It can help you to streamline tasks like schedule allot, shift allot, workload forecasting, and managing workload to stay employees engaged and productive.
Having a hassle-free employee management process can keep business activities moving forward. It helps businesses with a strong employee management system with customizable workflows, and with an in-built reporting module. The Best HR management software- UBS provides this module to handle employee management operations.  
This Module Must-Have Features:
5 Point Checklist to Pick An Agile HRMS and Mistakes to Avoid!
Timesheet management module of HR software records, tracks, and monitors employee time for work. It is related to performance management. It can help you with working hours to measure productivity and determine the employee hours involved in completing a specific task.
It can also help to retrieve leave details, and calculate their payroll accurately. Platforms like UBS, Zenegy Owner, and Kissflow HR Cloud offer the choice to integrate with third-party applications to capture and analyze the performance of an employee.
This Module Must-Have Features:
Interactive Dashboard

Time Clock With Different Options

Easy Approvals

Real-Time Reports

Easy Integration With Leave And Payroll Software

Leave Management
Leave management is very crucial in any business. Prioritizing leave requests and ensuring proper availability of the workforce can't be done with not capable software.
Every employee works want some leave to enjoy with their family or want to go on vacation, and it should be managed with ease.
Leave Management module in HR software automates the method and provides transparency. This ultimately makes the employee happy. These tools offer employees a self-service choice to apply, track and manage their leaves. HR Managers or higher authority staff have the choice to view, approve/reject, and keep track of those requests.
Leave Management Applications like UBS, Zenefits, Cake HR, and Kissflow HR Cloud help businesses customize their leave types, holiday lists, and workflow. As per the module data, HR teams can analyze leave patterns and retrieve insights on employee performance and diligence.
This Module Must-Have Features:
Leave policy, type, list of holidays

Auto update of leave balance

Overtime

Carryover

Transparency

Payroll
The payroll management module can help to reduce errors while processing the payroll of the company. This can help HR to save time and extra effort by minimizing human intervention.
Payroll Management of HR Software extends improved control over the whole payroll process, letting you configure changes without having support.  A good HR Automated system can improve the accuracy of payroll data, complex calculations, and policies.
Software like UBS, Patriot Software and PeopleBookHR make give services like accessing, modifying, retrieving, and analyzing payroll data.
This Module Must-have Features:
Popular HR Management Software For Small Businesses
As per the small-scale industries, We evaluated different HR management software. Here are a number of the very best platforms that you should consider.
1. UBS
UBS is automated, cloud-based software – known as the best HR Management software in India, as it provides the main 4 different kinds of modules. As a small business owner, you can avail of any of them as per your requirement.
HRMS ( Human Resource Management System)

PMS ( Project Management System)

Chat

Payroll
Moreover with Tracking, Timesheet management, attendance management, leave management, employee management, advance reporting, and performance management, you can avail as per your need.
This Software As A Service can help to manage HR work, you can book a demo for understanding more about this software.  
2. Kissflow HR Cloud
Kissflow is an all-in-one HR software, that has all the HR features you can avail of. It has tracking capabilities, a self-service portal, rule-based workflows, and advanced reporting functionalities.
It is built for all-size businesses, as it comes with modules for onboarding, recruitment, performance management, leave and attendance management, training management, and offboarding.
3. BambooHR
BambooHR is an HR Management Software specifically designed for small and medium-sized businesses. BambooHR has features like onboarding, applicant tracking, performance management, leave management, employee management, etc.
4. Zenefits
Zenefits is cloud-based HR management software that has many HR tools but specializes in payroll management. You'll also integrate with dozens of enterprise apps using Zenefits.
5. CakeHR
CakeHR is a recruitment automation platform that also has HR modules that you can avail of. You can check the features of the software like leave management, timesheet management, onboarding, etc.
You'll create powerful reports by using CakeHR.
6. Zoho People
Zoho people have all HR functions from onboarding to attendance management to time tracking and performance management. It can help to automate HR processes.
Summing Things
Wondering which you have to take the help of HR software? Then this is the place you find the solution- UBS. Everyone is seeking a one-stop solution that can eliminate problems such as messy working processes, time-consuming, workload of employee onboarding, payroll counting errors, etc.
Consider human resources modules that are easy to implement and effortless to manage. Start with an all-in-one HR solution – UBS.  Automate your HR processes from hire to leave of the employee. Go on!