The stakes are high when you have multiple tasks to run on with!
As an HR, you have a number of responsibilities to take upon, Be it payroll management or writing letters for respective candidates, be it handling all the employee data, or carrying out the onboarding process, An HR has to go through multiple tasks.
In fact, you will see that to reduce this hassle, according to PwC HR Technology Survey 2020, Grandview Research, 74% of companies plan on increasing spending on HR technology.
Be it a small business or a large-scale company, you will need to have HR management software to help your business run smoothly.
When it comes to small businesses, you will need to be extra precautious with certain factors to help you with the HR process. Some of them may include, cost-effectiveness and efficiency to run it according to the productivity of the employees.
Lets us discuss the main components of HRMS software and how you need them to help your employees with employee engagement.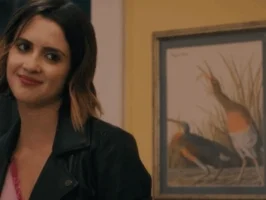 What Is HR Management Software?
HRMS is also known as human resources management system. As the name suggests, it's a kind of HR management system that's designed to manage, computerize and digitize this department's processes.
You could say that HRMS software gathers information about the organization's most valuable assets and puts it in the hands of those who need it. We look into the main functions of a human resources management system in this article and talk about how this type of software can help you.
In other words, this software enables HR to carry out a complete tracking of all activity by company employees, and their needs, automate mechanical tasks, store the data collected, use it for analysis, and therefore make the correct decisions.
8 Components You Need To Look For In An HR Management Software
Let's get into the details of this!
1. Application Tracking
An Applicant Tracking software, also known as an Applicant tracking system is used to enhance the recruitment process. It can help you enhance the process of finding suitable candidates, schedule interviews, and then store resumes for document management. Such software automates all the processes involved in recruitment.
2. Employee Onboarding
Onboarding is a process that requires an error-free process with easy to manage and judge the readiness and performance of the new hire. A solid onboarding process can help you reduce the time to check employee background, increase the morale of employees and heighten their engagement with the employee.
3. Performance Management
Aligning employees' interests in the company is a broader and continuous approach that requires the process of goal setting, implementation, reviewing, tracking, and evaluating the results.  All of this falls under the aspect of performance management. And, with an HR management software, the process gets automated, to make your HR say goodbye to manual tracking
4. Employee Training And Development
A software that can help HR admins supervise and manage employee training programs. You can begin by using training and development software that can identify the needs of your employees. You can analyze this, and implement a program for training and development purposes. 
5. Employee Management
Business needs to be inevitable when it comes to handling challenges in employee management. HR software allows you to handle everyday tasks like tracking attendance, allocating leaves, getting EOD reports, etc. It helps you with a comprehensive analysis and thereby make an informed decision.
6. Timesheet Management
Get a record of employee performances within the organization. A timesheet will give you working hours to measure productivity. An HR management software will give you the data for the scheduling and hiring needs, streamline payroll and take decisions regarding workforce management.
7. Leave Management
Prioritizing leave requests and ensuring proper availability of employees at the workplace gives you transparency at the workplace. HRMS gives you a self-service portal to help your employees to apply for leave and employers to approve or reject it. You can also categorize the leaves on the basis of their cause.
8. Payroll
Human interventions can cause errors in payroll at times. You can have an HRMS integrated with PAYROLL to have accuracy in the salary calculations. An automated payroll can help you with on-time salary, and perform complex calculations with a pre-defined template.
Now that you know all the components, let us see the different HR management software available in the market for small businesses.
Popular HR Management Software for Small Businesses
We have researched multiple HRMS available in the market. Trying to give a brief about all these software that can cater to your small business needs.
1. UBS HR Management Software
UBS has been trying to make robust and impeccable software to help your business grow and reach ultimate success in the course of your journey.
UBS HRMS has an extremely affordable HR Management System for your employees. It tries to suffice your HR automation requirements. At UBS, it is of utmost importance to make sure that businesses can easily manage employees and bring out the best productivity.
Moreover, you can have UBS HRMS in your company to manage your business and creatively handle organizational time management.
With UBS you can also say goodbye to the relative administrative and manual tasks that take up so much time that the HR could invest in training or even strategic planning.
2. BambooHR
BambooHR is a company that provides online HR Software for small and medium businesses.
BambooHR's cloud-based system is an intuitive, affordable way for growing companies to track and manage essential employee information in a customized HR management software in India.
Some of the key features of BambooHR include getting accurate attendance track, easy-to-handle reports, and a self-service platform for the employees. Moreover, keep in mind, that you can do all this, with the help of a mobile app.
3. Kissflow HR Cloud
Kissflow HR Cloud is a human resources software that manages the different processes of HR personnel.
It is trying to manage the HR Management process of the entire employee's lifecycle.
With HR Management in India such as this, your HR department aligns the recruitment process with your business objectives, offers new hires a good first impression, tracks employee attendance, monitors the performance of your staff, handles time-off requests, and thus, carries on with various HR functions.
4. Zenefits
Do you need a SaaS cloud-based human resources platform that helps your HR functions?
You companies empower their workforce, manage change and stay compliant.
Zenefits HR software is a comprehensive, intuitive HR experience in the market that tries to induce your HR process.
Its HR, Benefits, Payroll, and Performance apps combine with different services to make sure you start, run, and grow your business on a paperless platform.
5. CakeHR
CakeHR is a human resources management software for remotely working employees.
The software comes with an HR management functionality and analytical capabilities that help companies stay aligned with the company growth.
It comes with an Applicant Tracking System for easy recruitment as well.
The software here lets you choose the human resources modules your business needs. You can add and remove these modules as needs change, it's a good solution for businesses looking to scale up quickly.
6. Gusto
Gusto is an online human resource platform. It helps any small and medium-sized business owner take care of all HR tasks.
The software offers HR tools and HR services to help with different HR functions.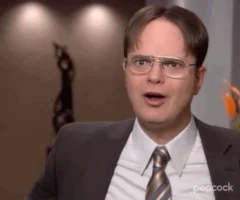 Some of them automated HR functions include managing employee onboarding, running payroll, administrating health benefits, and engaging employees and teams using one integrated, easy-to-use platform loved by over 100,000 modern employers.
7. Zoho People
Zoho People is a cloud-based human resource (HR) solution suitable for business growth.
The system features leave management, attendance management, time tracker, employee self-service, form customization, and more.
The software has a leave management feature that allows organizations to customize leave types and employees can apply for leave online.
Organizations using this HR management software that can also have a centralized view of all the employee information by leave type, location, role, and experience level.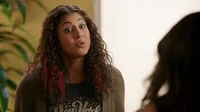 Things To Remember When Choosing Your Hr Management Software!
Create a strategy that can help you evaluate your company requirements and the HR tool you are planning to invest in.

Assemble a disciplinary team that can help you keep track of finances, the requirements, and how the departmental head will use the software.

Like we said in the first point. Identify the requirement. Note down the processes you want to automate in the first palace.

Research about the potential vendor you can get your HRMS for. Seek out the ones whose services and pricing meet your requirements.

Schedule demos. Believe in the trial and error method, Check out the different software and their specifications.

Send a request for proposals and see what are the different pieces of information included in it. Scop, update policy, support group, etc.

Refer to case studies and customer feedback.
Conclusion
To make sure, you have great HR management software for your company, you can go through all the above-mentioned points.
And if you are still confused check out UBS HRMS and book a demo now!