Employees are the asset of every business. They are the ones who help a business to grow, flourish, and sustain in the market.
The best way to retain the best talent is by designing and fostering an excellent employee experience. A big question arises here: How can an organization improve employee experience and engagement?
The answer is very simple – effective employee lifecycle management.
For the uninitiated, an employee life cycle is a tool used by organizations to engage their employees. The employee life cycle model particularly has six important stages. Want to explore them?
Let's dive into the blog and learn everything about the employee life cycle model.
What is the Employee Life Cycle?
As we already mentioned, the employee life cycle (ELC) is an operational approach used to illustrate how employees interact with the company they work for.
This model mainly includes 6 significant stages that are as follows: 
Acquisition
Recruiting
Selection
Onboarding
Training
Retainment
Separation
Didn't understand the stages? Don't worry, we'll explain each one of them in this blog.
So coming back to employee lifecycle management, it is a unique engagement technique designed to effectively accommodate every stage of an employee's experience while working with a  company.
It's not a coincidence that the employee life cycle model closely reflects the average customer experience.
Creating an employee life cycle strategy is essentially based on the notion that employee engagement is just as important as service quality.
However, big businesses often undervalue the importance of employee engagement. They emphasize client satisfaction and see employee engagement initiatives as one-off projects rather than a necessity.
Not to forget, you must be capable of transforming engagement data into actionable insight at all management levels for your business to correctly use the talent.
So, encouraging employee participation and achievement by assisting employees in realizing their value to the business is crucial.
Why is Employee Lifecycle Management Important?
Employee attrition is likely to decline, and engagement levels will rise if companies can keep track of all the phases of the employee's journey in the Employee lifecycle management process.
But HOW?
By structuring policy and tactics to eliminate roadblocks in the employee's path as they migrate through stages. Employers who put up extra effort and brilliant approaches to employee experience can easily achieve this.
Throughout all the phases, HR plays a crucial part in the effort to optimize an appealing employee journey that sustains a high level of productivity. From acquisition to separation, HRs stay connected with employees in one way or another.
To make things easier for HRs, companies are nowadays investing in employee lifecycle management software.
Such systems aid HRs in automating vital tasks involved in the employee management process.
What Are The Stages Of The Employee Lifecycle Model?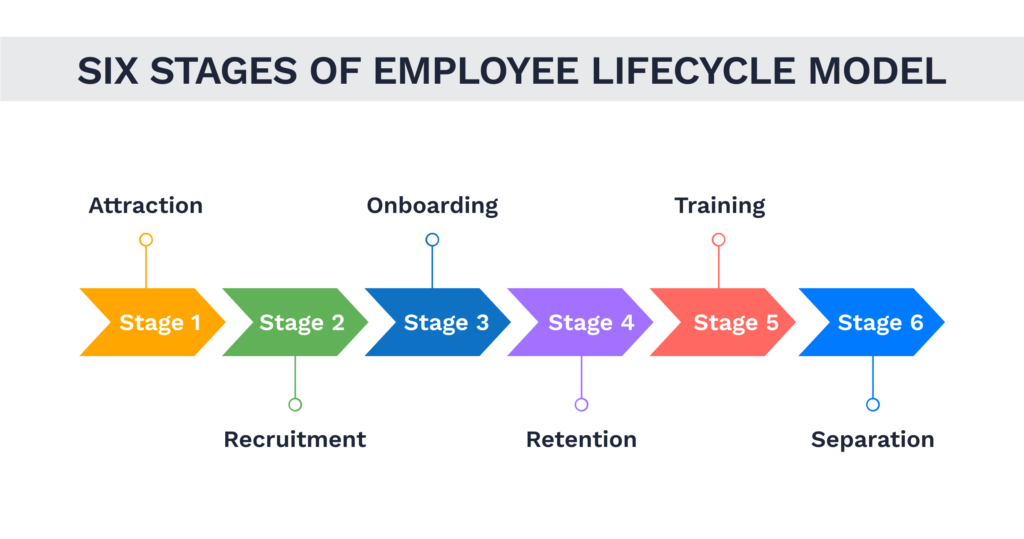 The six stages of the employee lifecycle model are as follows:
A potential candidate immediately comes into direct contact with your employee engagement strategy at this stage.
HRs utilize several techniques and approaches to achieve the best talent for their company.
As the name itself suggests, it is a simple transition where a prospect converts into a new hire.
This is the stage wherein HR managers help the new employee adapt and understand the organizational culture.
Once the employee is successfully integrated into the organization, HR managers engage and satisfy him/her with pertinent job enrichment
In this stage, HRs and managers conduct various efforts to support employees in improving their roles.
The final stage is where the employee eventually decides to leave. Here, HRs ensure a smooth offboarding experience with proper documentation and FNF.
How Critical is the Employee Lifecycle?
For several reasons, the employee life cycle model is crucial.
Firstly, it motivates companies to assess and enhance the employee experience at each point of the model, which is its main advantage.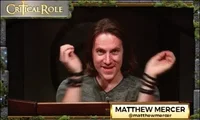 The more pleased an employee is with your company, the more probable it is that they will stay on. This increases your retention rates and significantly reduces turnover and related expenditures.
So, HRs must concentrate on enhancing the experience at each stage of an employee's journey.
Additionally, companies should create learning and development initiatives to motivate employees to advance their knowledge and reach their maximum potential.
Top Advantages of Implementing Employee Lifecycle Strategies Using Employee lifecycle management software
Employee lifecycle management software can be a game-changer for HRs who often fail to implement effective employee lifecycle strategies.
By investing in a good employee lifecycle management system, a company can:
Smoothen Employee Onboarding
Facilitate Timely Offboarding Process
Save Money and Resources
Simplify Data Management
Enhance Overall Employee Experience
Eliminate Manual Operations
Improve Compliance
And much more.

How to Measure & Improve the Employee Lifecycle Journey?
Employers can attract the talent they need to thrive in today's markets and deliver a more sustainable customer experience by focusing on the employee life cycle and mapping the employee journey.
Since this model is designed to identify and explain the most crucial stages, an employee goes through when connecting with their employer, analyzing the employee life cycle or the employee management process is crucial for any organization.
Companies must evaluate information and provide employees with a uniform, systematic procedure to follow during their job with the firm.
Parting Thoughts
So, it is clear that the Employee Lifecycle Model is one of the key strategies to foresee and prepare for each aspect of an employee's interactions with the company.
It provides employees with the knowledge they need to make every phase of their career with their organization as profitable as they can.
Now that you know everything about employee lifecycle management, it is your turn to greatly increase your chances of attracting and keeping a great team by doing your absolute best at every level. Go for it!!!