Empathy! Understanding an individual stays in its place, and making sure you help them is a whole different concept. But, showing you consider the problem your employee is facing and trying to console them and make them feel better in the situation is what empathy is about!
During COVID-19, employers have tried their best to handle their employee's mental health and simply manage their personal lives and professional growth.
Empathy goes far beyond sympathy! It is a soft skill that is considered as 'feeling with' that person, through the use of imagination.
But, how important is it to have empathy in the workplace?
Importance of Empathy for Employees
People with higher empathy towards employees will help you to understand how others are feeling. You can choose to see how to respond appropriately in different situations.
There is a typical social behavior involved when you conduct yourself at any workplace.
Empathy is a way to see how you inhibit social actions. People, in general, are good at reading human emotions. You need to keep in mind that you need to involve yourself in positive as well as negative.
Employee needs are changing due to COVID-19. Here's how to meet them
There is no 100% right or wrong way
Sometimes, don't you feel the world has been stuck in the madness of this pandemic forever! It might feel like forever, though recent development with work-level ethics and culture changes has brought great maturity.
We believe there are no foolproof answers to questions like how to increase employer empathy at your small business. Can you even rate it? No, not really.
It takes no more than a few minutes for employees to take an initiative to get onto a conversion or even give you an insight. There is no perfect way to go through the process of managing employees. You need to motivate employees to be their best selves to work every day.
But continuity plans can help — a lot
Various government recommendations are still shifting and evolving with time. You can see companies choosing to provide hybrid working to employees, and even work from home once in a while.
As employees join back the premises, you might assume it is all returning to normal. The process is a tedious one, as there are multiple changes in professional as well as practical life.
From figuring out what re-entry to the workforce will look like to even sorting out the logistics of working from home for the time being, as an HR you need to figure it all out! Plan out your contingency plans for effective management at your organization.
Clear, consistent, and transparent communication is key
Changing from a whole lifestyle is a difficult price. If you see the changes every step of the way, you will need to keep your employees glued to a specific way of working.
Different members work on the same team. You need to make sure, everyone is on the same page when it comes to the project. Everyone has been in a different phase of life and this scenario, you must communicate with the team. Moreover, even they need to communicate with each other.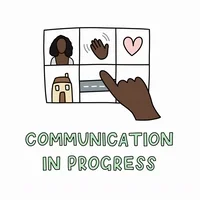 The more you can minimize the efforts spent on this, and provide them with clear communication, the more relaxed and productive your workers will be when they can concentrate on work rather than worry.
Think big picture and long term
Be it COVID or not, when you plan on having a business, you need to make sure you think of a long-term plan. There is no short-term solution involved here.
When it comes to considering employer empathy, you need to keep in mind things like the everyday timing, or timings that include overtime. Choose to provide your employee with benefits, they can not neglect. Provide your employees with perks and benefits.
This helps in the long-term management of your employees, helping them make precise decisions about being in your company. You can review your company's sick leave policy as well. This has to stay for the long run!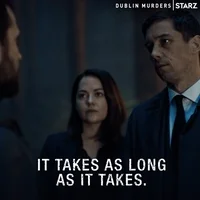 Flexibility, flexibility, flexibility
In the meantime, if you are introducing multiple changes in your company, you will have to keep flexibility in mind. Both, yours and employees.
We're all dealing with a new work atmosphere where everyone needs to keep their health, priorities, and work the place. And you need to know that everyone is doing their best to work it out.
The best thing you can do to inculcate empathy in your work environment is to keep the gates open to communication. You can discuss the challenges, be it on the professional front or in personal life, and be considerate enough to make their lives easier.
Most of the time it is the effects of stress and workload that we act, the way we act. There are certain cool-headed employees, whereas with work stress they might act the other way around. To consistently meet deadlines, becomes a difficult process at times.
You will need a leader who can help most employees with social support and understanding. This will help you reduce the stress level of your employees and adjust work-life expectations.
People in higher authority need to model self-care in their actions while supporting and responding to their employees' mental health needs. You can have a conversation, by talking about yourself and enjoying how exactly you recovered. Even if it is hypothetically true, it is a good approach.
When it comes to being there emotionally, for another individual, we lack a sense of consideration. Getting involved with employees and letting them know that they are being cared for and that they should feel comfortable discussing work or nonwork-related challenges.
Providing comfort should be your highest priority. Keep up with monitoring the mood changes and distress, social withdrawal, and poor performance regarding the employee.
Help your employees create a work-life balance. It is of essence to reinforce a sympathetic behavior while maintaining an open-door policy. Be it in person or virtually, give your employees a platform to talk through issues when needed.
Model healthy work habits
You need to make sure that proper guidance is provided to the employee. This will help them ensure discipline in their everyday work. When they have a supervisor or a team leader as a role model, they will easily monitor their behavior and receive essential guidance along the way.
Make sure, your team lead knows about the best available resource. This will help the people remember how they can be of help to another individual at the office. It is a part of bringing empathy to work.
Using paid time off and sick leave as and when needed is one of the steps you can cater to, to make sure you have a work-life balance. As a leader, you can encourage your team members to do the same.
Promote work-life balance
Supervisors can support employees to have a work-life balance. As we discussed above, the employees should be made to make sure they plan their work and vacation, identify projects with flexible deadlines, help prioritize the most important tasks, and remove irrelevant tasks.
Research shows that employees with proper care help to increase their performance better and maintain higher levels of well-being when work-family issues. Employees must have a healthy approach to work-life balance.
When communicating with staff during this time, it is critically important to lead with the help of policies that justifies empathy, strive for flexibility, and model ways to prioritize health and well-being.
Conclusion
It is an essential factor to curate empathy toward employees. Everyone is going through something or the other and thus, being considerate toward another human soul m is a necessary aspect. Not only will it help you, employees, to be stress-free, but it will also bring out the best work out of an item. A productive employee is what helps with successful company growth.
If you are looking for one such product to help you provide feedback to employees, you can check out UBS all-in-one software for easy performance tracking and manageable reports.