When a company grows, it must put together discipline around when employees come in and go and how long they work.
Almost every business's journey from a startup to a mid-sized to a large organization has a similar story. While some prefer logging attendance with pen and paper, others switch to biometric attendance systems.
Of late, more and more organizations are choosing highly evolved attendance management systems. And such systems are successfully introducing discipline in the way companies operate and function.
In this blog, we will explore everything about attendance management software and why such systems are essential in today's time.
Let's dive in.
What is an attendance management system?
As per market needs, time and attendance software benefits attendance and time-keeping processes.
Such HR systems provide a broad range of functionalities as well as features. For example, one piece of software monitors activities, while another only monitors employee attendance.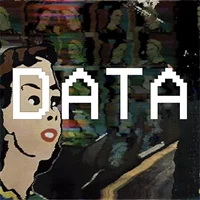 A time tracking solution without attendance management provides data about the number of hours employees took to complete their jobs. That means they lack the same settings as a time and attendance-based module, which provides attendance logs and reports that are loop-free and real-time.
In simpler words, cloud-based attendance management systems are automated tools that comprehensively show each employee's working hours throughout the month.
What is the Need for Attendance Management System?
There is no denying that monitoring and tracking each employee's attendance is a crucial HR task.
Every organization, be it small or large, needs accurate records of absence, overtime, clock-ins, and shift timings to compute payroll and gauge productivity.
However, you should probably switch to a dependable attendance solution if your organization is experiencing any of the issues listed below:
Your attendance documents indicate multiple errors
Your attendance data must be personally validated, which undoubtedly is a lengthy process
Employees cannot update or access their records
Buddy punching is an issue in your firm, and you can't find any solution
You are unaware of the volume of work an employee performs in a day while working remotely
Addressing why your staff aren't in the workplace on a workday requires a phone call
The level of production is dropping down
Every issue listed above is genuine and significant. All of them can be considered as a few reasons that validate the requirement of attendance management software in your organization.
How Does Attendance Management System Empower Workforces?
It is no news that the modern-day workforces are dispersed. Today, a percentage of the employee population works remotely or in hybrid working arrangements.
How does a company ensure efficient attendance tracking in such a complex scenario?
The answer is simple – attendance management systems!
Companies can choose a good attendance management software based on their needs and pain points.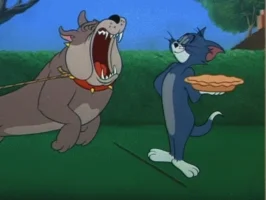 Such systems not just empower employees to mark their attendance from any remote locations but also allows HR managers to track the attendance data in just a few clicks.
Top 3 Benefits of Attendance Management Systems
So, we have already discussed that attendance management software helps employees to mark their attendance anytime, anywhere, even using their phones.
We also learned that such systems give HR departments real-time access to all the vital information for calculating attendance and payroll accurately.
Apart from the aforementioned points, let's discuss three more benefits of attendance management tools:
#No More Waiting For Approvals!
With attendance management software, there is no longer a need for time-consuming approvals over the phone or by email.
Both employees and managers may easily handle leave requests with the help of attendance management software. In addition, such systems improve the leave approval process, thereby saving time for everyone.
Also, such solutions offer employees the autonomy to access their information. That means gone are the days when employees had to mail HRs to know their leave balances and holiday lists. Now employees can access everything within a few clicks.
#Easily Customizable
The automated attendance management solutions also allow companies to customize the software as per their demands.
In simpler words, companies can design an adaptable and uncomplicated attendance management system with various must-have features to easily meet all of their attendance requirements.
The most significant advantage of customization is that businesses will face no problems in terms of adaptation.
From specifying working hours and shift times to enabling particular flexibility to a specific employee, division, or category, they can do everything effortlessly.
#Say Goodbye to Paperwork
Imagining attendance management without paperwork is still impossible for many out there. This is certainly because they have always managed and processed attendance with a pile of papers.
Let's face it, paperwork makes the attendance management process even more time-consuming and tedious.
Fortunately, attendance management systems cut down the need for paperwork.
Unlike manual tools, such systems compile and store important data in a centralized platform. This way, companies will never rely on files and folders to store attendance data.
Most importantly, HR professionals will never have to waste precious time searching for crucial data.
So, Why Choose Attendance Management Software?
In layman's terms, attendance management software is that superhero that helps HR managers to track and manage employee attendance on autopilot.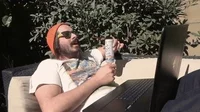 If you invest in one of the best attendance management systems, such as UBS, your HRs will start enjoying the process of recording, tracking and managing employee attendance.
Not to forget, employers can also keep track of how many hours each employee has put in and how many holidays they have taken in a month. This way, companies can easily avoid problems, including an inefficient workforce, disengaged employees, and much more.
Be it a startup, SME or MNC, every company should invest in attendance management tools and make the most out of them.
Bottom Line
Many companies can now monitor attendance more effectively – thanks to automation.
Who doesn't want to tap into real-time data in a second? Who doesn't wish for a productive and empowered workforce? Who doesn't want error-free attendance processing?
If you switch to an attendance management system at the earliest – Everything is possible!
So, allow your HR managers to save time and concentrate more on other critical activities of your business.