Facing issues in attendance management?
Do you have a time-consuming attendance process?
Are you able to track late arrival and early departure accurately?
Managing the attendance of employees is one of the core activities of an HR. Manually managing and keeping track of employees' attendance can be time-consuming and a tedious process.
So, how can you resolve that? What is a better alternative?
Think of implementing an automated punching attendance management system. This automated software will help HRs reduce 50% of their workload by automating clock-ins/outs, and break-ins/outs, and will also keep a track of late-in and early-out of employees, thereby eliminating manual pen-paper-based or spreadsheet-based attendance management.
So, have you decided to implement a punching attendance management system at your workplace? This article will help you know the basics of such software before you buy one.
Let's dive deep!!
What is Punching Attendance?
Punching attendance means marking your presence at the company using your palm or fingerprint. The biometric attendance management system works by punching the fingerprint of your employees to mark attendance. It is usually used in organizations with multiple employees.
This system uses unique characteristics to verify the identity of an individual. These characteristics not only include fingerprint or palm impression but also iris, face, and more for punching attendance.

What is the Punching Attendance Management System?
Punching attendance management systems were introduced a few years back but are now used in almost every workplace. A punching attendance management tool is used to mark the attendance of an individual by scanning and identifying the characteristics, thereby marking the presence.
Mostly a punching system is used for attendance management as it saves a lot of our HRs time. Since it is an automated system, it requires no or less human intervention. The punched attendance management system increases HR process efficiency and lowers the likelihood of human error.
Your HR department is capable of handling and maintaining accurate employee attendance records. Many firms' infrastructure includes punching machines, which can be durable and offer a variety of functions that make it easier for the HR department to operate.
The attendance punching systems are of two types, i.e., card punching system, and biometric attendance system. Read further to know more.
Top 10 Biometric Attendance Management Systems You Shouldn't Ignore
What are the types of Attendance punching systems?
Attendance punching systems are used because of the various advantages it provides. The two main kinds of systems are described below, have a look.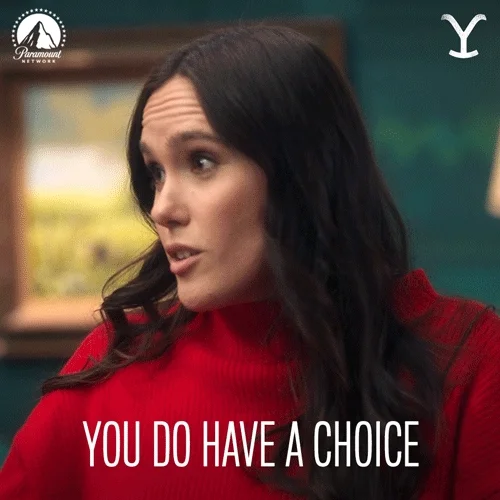 Card Punching System
Card punching systems mark attendance using the cards provided to each individual. All your employees need to do is scan or swipe the cards on the machine to mark their presence. Each punch card has a different identity, therefore, it eliminates buddy punching or fraud attendance, hence, giving accurate attendance records.
The maintenance of these card-based attendance management systems requires the use of complex software and expensive hardware devices.
Biometric Attendance System
Biometric attendance systems use an individual's biometric characteristics to mark attendance. Mostly, an individual's fingerprint or face is used for the purpose of attendance. The accuracy of such systems is highly accurate as it uses the unique characteristics of a person while reducing human errors, buddy punching, and attendance fraud.
Benefits of using the Biometric Punching Attendance system
1. Easy Installation and Use
It is very easy to set up the biometric attendance punching system. It is very quick and easy to train your employees on how to scan their fingerprints to mark their attendance.
2. No Need for Prior Skill to Use
Marking attendance with your fingerprint does not require any expert skill. It is an easy and smooth process. You just need to get your fingerprint or other biometric characteristics scanned and it is done.
3. Elimination of Buddy Punching
One of the biggest advantages of punching attendance management system, is that employees will not be able to log in for one another. This kind of buddy punching may sometimes cause a lot to the company. Biometrics cannot be duplicated and hence prevents buddy punching for co-workers when they are not available in the workplace.
4. High Accuracy
As said above, biometric characteristics are unique for every individual and are impossible to be forged, biometric identification is the most accurate option to identify an employee. The benefits of the biometric attendance system do not end here, there are also cases of leaving early, arriving late, or unauthorized overtime.
5. Increased Productivity
With a punching attendance management system, the need to record time manually is eliminated. This saves the time of both the HR and the employees, reduces staffing overhead, and provides accurate employee data to the payroll department. This helps in effective business operation management and leads to increased productivity.
6. Time-efficient
You can efficiently manage the attendance of the employees at work by employing biometric time clock technology. Since you may complete the task in a couple of seconds, it has a bigger benefit than the conventional way. The traditional method takes a significant time. Such initiatives can assist you in raising the workforce's productivity.
7. Security
Security is the first consideration for any company before moving on with the implementation of a specific technology. Because of its exceptional features, the attendance punching system unquestionably offers more foolproof security guarantees than any other facility for attendance. Since each employee would have a unique fingerprint, there won't be any serious security gaps in the company. You may then effectively oversee the security of that specific industry.
8. Proper Payroll Records
Do you face problems in tracking the accurate working hours of your employees? This is the problem many employers face at their workplace. This issue can not only decrease business productivity but also affect the payroll. You can correctly maintain the payroll records for your employees. You can keep track of how many hours a specific employee has made an effort to work. This might help you decide wisely regarding the employees at your place of business.
Employers can manage the system effectively thanks to biometrics, which gives them the ability to keep accurate payroll records. Since you would be paying each person the amount they deserve, you wouldn't have to worry about overpayment issues at work.
9. Increased Return on Investment
When a company starts using a punching attendance system, it can see a significant increase in the ROI. How? You might be thinking about how attendance can be related to a company's ROI.
However, by using a biometric system you can avoid time theft, buddy punching, and a number of other problems caused by traditional methods of attendance management. The traditional method causes a business to lose quite a lot of money, year by year.
10. Enhanced Job Satisfaction
Employees occasionally need to put in extra time to deal with unusual circumstances. Even the most devoted and enthusiastic employees can become worn out by working endless hours of overtime. This is especially true if the employees doubt that anyone really observed all of their efforts. An effective punching attendance management system would enable companies to identify instances of excessive overtime and adjust work schedules accordingly. In turn, this prevents the workers from feeling overworked. They will also be certain that if overtime is required, it will be acknowledged.
Conclusion
The benefits of the punching attendance system are endless as it reduces time consumption and human labor, and most importantly we don't require any extra effort in attendance management. These biometric devices were not widely used in the past, or perhaps we should say that most of us were not aware of them.
While controlling attendance offline, anyone can make changes to the data. However, the working procedure is entirely automated these days; nobody can intervene in between. As a result, manual attendance is not thought to be secure.
By utilizing the punching attendance management system, we may use less human labor overall, freeing it up for other, more necessary uses. Additionally, it boosts the business's productivity. One of the most efficient things needed to boost a company's efficiency is human labor.
In case you are thinking of implementing an attendance management system at your workplace, get in touch with UBS HRMS Software. We have an efficient and comprehensive solution for you.