Face recognition attendance exists in a few biometric technologies available with HRMS software. This software attracts much attention through such a feature. Introduction to facial recognition technology such as authentication, monitoring, access control, indexing, and maintenance of surveillance applications are included in your company.
Face recognition attendance software helps you to the advancement of quick and easy time tracking.
Also, when you implement network access control via face recognition, it makes it virtually impossible for employees to clock in fake time or even incur time theft. There is no place to provide your friend or work colleague to punch in attendance.
This is one of the reasons why every business, be it small or medium-sized, is looking to choose an automated face recognition system for attendance tracking. This article discusses the face attendance software, the best available one in the market. Before that, let us see what attendance software actually is!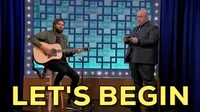 What Is Attendance Software?
Attendance management is the process of tracking your employees' presence in the workplace. It helps you to minimize the loss in productivity, and also keep a check on the employee tracking at the workplace.
HRMS, when combined with an automated attendance software can keep track of employee report timings, especially when you need to make sure, everyone who works has to be present on time.
When you choose attendance management you start gaining momentum amongst organizations, employees' attendance was tracked using physical registers or excel sheets. As times have advanced, automation and digital prospects have taken over the same process.
Efficient ways of tracking and reporting time managed by an employee can help you keep track of the resource and their productivity. Let's check out how we can make it easier with a face recognition system.
What is Face Recognition Attendance Software?
Face recognition attendance software, as we mentioned, makes use of facial recognition technology to identify and verify a person. All of this automates the process of attendance.
With COVID, the requirement for a contactless attendance management system came in, like a real struggle. However, the pandemic has helped us bring out a solution to every problem.
Technology has led you to a path where you can have the freedom to sustain the disparity of any physical interaction between the man and the machine. The system and its understanding are much easier than it looks. Face recognition can make the clock-in and clock-out easier for all the employees in your organization.
How Facial Recognition Works?
A facial recognition software captures and compares patterns on a person's face, converts them into a series of digital data, and analyses the details to identify and verify the individual with the help of data already stored in the system.
You can inculcate this technology and can be broken down into three steps:
Step 1: Face Detection
The first and foremost step is to locate human faces in real-time.
Step 2: Transform Data
Once captured, use the analog and facial information to transform it into a set of data or vectors based on a person's facial features.
Step 3: Face Match
The system matches the data above with the one in the database for verification and data entry.
You can adapt to such a system with ease. Here is a list of top attendance software in 2022.
List of 10 Face Recognition Attendance Software in 2022
1. UBS Attendance software
UBS attendance software can help you manage and track employee attendance with exquisite precision. Because the system is already integrated with HRMS and PAYROLL software, you can easily use this data to process your payroll every month. You can also, pay your employees with the help of the billable hours tracked. It is one of the best available face recognition attendance management systems available.
2. Truein Face recognition Time & Attendance
This one is a Face Recognition Attendance System, that gives you touchless cloud-based software to help you handle the HRMS. You can use this software and its app on Android or iOS devices. It doesn't require any complicated hardware. Moreover, with such an attendance management software you can handle office attendance, contract staff attendance, etc.
3. Saral PayPack
HRMS offers you a comprehensive payroll and face recognition attendance system, for all your payroll needs. It is a one-stop destination for your search as it possesses the most sought requirements of the payroll management system. This is the right choice for automating your payroll.
4. Securtime
Attendance and time management software help workforce management for your organization. It allows organizations to track the distributed workforce in real-time and offers biometric devices as components and it's a plug-n-play offering.
5. Pocket FaME
No need for external hardware to track the attendance of your multiple employees. You can use it to track attendance with a face-recognition app. The software here uses a selfie-enabled attendance. The HRMS can help you with the self-service platform that can lead you to manage leave. The attendance recognition system gives you a smooth implementation in your company.
6. factoTime
Here is an attendance management system, you can take employee attendance directly from their mobile device. You install the software and it is ready to use. Your employee can do the punch-in with a selfie and location access. Also, there is an availability of QR codes which the employee can use to add attendance.
7. Jibble
Check out this cloud application that will enable you to effectively track time & attendance for your employee. You can clock in or punch in with a web browser or mobile app. As it is commenced with their HR management software you can have automated timesheets, project tracking, client billing, and powerful reporting for your team.
8. Darwinbox HR
An end-to-end face recognition attendance software built to empower small and medium-sized enterprises in their journey towards a truly digitized form of business management. It is a value-adding and impactful framework for HR management. The platform tries to meet all employee needs right from hiring, and onboarding, to performance management and exit.
9. TimeKompas
If you are looking for an AI-based attendance management software that is well supported by HRMS & CRM mobile app. It makes your organization's streamlining an easy process. Handle sales and project management with the help of software such as this. Use these techniques, to increase transparency & productivity within org at your touch.
10. SMEPAYROLL
Here is a fully-featured face recognition attendance software designed to serve startups and SMEs. It provides end-to-end solutions designed for web apps. This online face recognition attendance system offers a wide range of benefits to ensure live face detection and face image quality determination in one place.
Conclusion
Now that you know the best available attendance management software, you can see how you can have your organization focus on maintaining a balance between employee welfare and organizational productivity. An ideal attendance management system integrated with UBS HRMS Software can go a long way in helping you get customized reports. This helps you with monitoring the productivity of your employees and rate their success.