Do you think Data Centralization is a concept? More than a concept, Data Centralization is a product used for information management!
Don't get it confused with something like a customer data platform, which you may also use but the blog here is all about making your data in one place. When we discuss how to centralize your data, we refer to infrastructure for collecting, processing, and storing data.
Putting together the right data stack to unify multiple sources of data for multiple locations is a task. Establish a shared methodology to make your data accessible to and usable for everyone across the company.
Let's get to know more about how data centralization works and how you can actually increase the efficiency of your organization.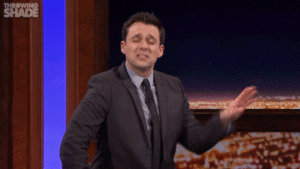 Centralizing your data is the first step!
Data centralization not only ensures cross-functional access but also elevates the data to the level of value it actually represents.
Data is truly an enterprise's most valuable asset. Thus, when it comes to its collection, storage, and accessibility should be treated as key considerations.
From the perspective of an employer, let us understand.
How a Centralized Business Management System can Help You Maximize Productivity?
What Is Data Centralization?
With the centralization, the aim is that all the employees of your company, regardless of the location have the same place of reference to go to.
Most of the time, Data centralization is an aspect that can be carried out through cloud computing.
Cloud-based software can help you with Information management. The whole process is carried out throughout the company and in all its locations, from analysis to system control, including design, implementation, and maintenance with the help of one single software.
We can also opt for a certain degree of customization in the system for each phase, which varies depending on the needs and the budget of the company.
Before you go through the way to handle to the way to get excellent organizational efficiency with the help of keeping your data centralized.
Let's check them out now!
What Are the Problem Faced During Data Centralization?
As we have learned about the ways to apply data centralization we need to find the latest techniques to solve specific problems in a company.
But, before that don't we need to know the problems!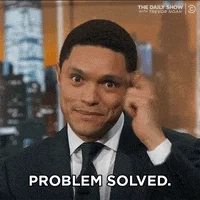 Each department in your company has its own data process and techniques to organize the data and analyze it. Here are some problems that we face during introducing a centralized system.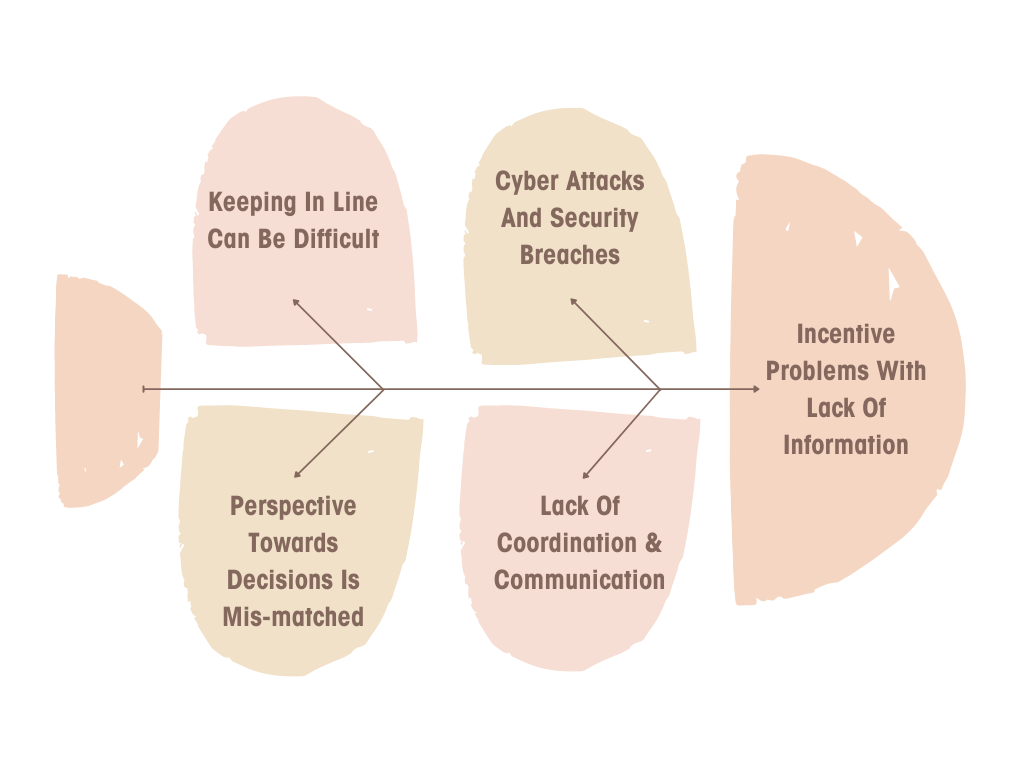 1. Keeping In Line Can Be Difficult
You need to keep up with all the areas in your company. While one department can greatly increase its growth, the others may not keep up in the process. For example, you may know how to handle sales, but getting the production in line is necessary as well. 
2. Cyber Attacks And Security Breaches
As all of the data of the company is in one place, you stay more vulnerable to cyber-attacks and data protection issues. Without a strategy that involves all departments, teams, and employees, a failure anywhere could put the entire company at risk.
3. Incentive Problems With Lack Of Information
Departments within the organization may have data that is only understood within their environment. However, when the data is kept discreet, it can lead to a lack of information needed by other employees or teams, and hence errors can occur.
4. Lack Of Coordination And Communication
When data isn't available for all, it can generate a lack of coordination and inefficiencies since nothing guarantees that the processes are not redundant.
5. Perspective Towards Decisions Is Mis-matched
Loss of perspective, as focusing on specific areas of the project may not take into account the effect of isolated decisions on the whole company.
As you can see there are multiple issues, however, we have a solution for you! Let's see to it in our next segment.
How To Resolve Data Centralization Issues?
As we already discussed the issues above let's see how we can handle some of them. Check out the simple answers to your not so simp0le questions!
How to keep it all in one place?
When it is complicated to centralize data physically, you might need someone to get a copy every time you need an analysis requested. Long response times and methods to ensure that data carriers are kept up to date
How to handle the analysis?
It is necessary to know the objectives to be achieved, the tools to be used, the access protocols, the security measures to be implemented, etc.
What is the next step to analytics?
All that analysis has to be transferred to a project to manage the data with an appropriate design. Implement the processes to set the project in motion.
What to do after you introduce data centralization?
Keep your system well-maintained. Work aimed at ensuring that the data, its protocols, and the equipment that will use are in the right conditions.
How do you stay afloat?
Controlling the processes is the key. It is necessary to estimate whether the plan is being fulfilled and to propose measures in case of deviations.
Centralizing data may not always be easy, but it is a challenge that strengthens the company and makes it able to manage itself in a much more coordinated and efficient way.
Check out this blog to understand the ways to data centralization:
Data Centralization: Top 5 Ways to Centralize the Data of Your Company
Let's learn about the benefits, the ones that can actually help with organizational efficiency.
What Are The Benefits Of Data Centralization?
Accurate data analysis enriches business decisions having access to accurate and organized data analysis gives management the ability to spot trends and make effective decisions, which are used to guide the entire organization, consistently.

Data maintenance is simpler integration through which a central repository is made. It allows users to make updates to the information, with any change then proliferated throughout the organization. Each department can then adhere to cross-company processes and workflows, saving time and improving productivity.

Centralization helps improve data integrity. You might be aware of the annual revenue is being lost through poor-quality data. Information in a business is never static and will require frequent updating. Implementing data centralization can help establish a trustworthy baseline, from which you can set up a continuous data hygiene regimen and policy to improve data quality.

Historical data improves customer management as you can have a central repository that provides a historical intelligence aspect, which can be used when a customer makes contact. In addition, customer issues and complaints can be tracked and dealt with more effectively.

Investing in a good central data repository leads to higher ROI as you have implemented data centralized systems. As data is such a huge asset for a company, effective data management is critical to the success of a business. Having a central data repository leads to better decisions, higher productivity, greater efficiency, and better-informed employees.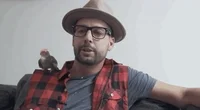 Now, Shall we conclude to this detailed article?
Conclusion:
Helping the company keep growing with employee efficiency becomes easier here! If you are implementing central data storage in your workplace, UBS All-In-One software can help make your work smoother and more efficient.
It has a way of communicating and handling employee engagement, tracking time and tasks, managing projects, and processing payroll. This is just the tip of the iceberg of what you enjoy from signing up to UBS.
If you still need to know more about how Data Centralization can help you with business processes, check out our new ebook on the same:
With UBS you have everything that your organization needs to make the most of your centralized data storage system, and the prices are very affordable!
What more can you ask for? Book a demo now!