What is HRMS software?
HRMS stands for Human Resource Management System. It's a platform that integrates, manages, and automates many of the routine HR processes in an organization. In addition, it can perform various functions that include organizing employee details and organizational information of a business.
So, let's discuss how to choose an HRMS software and avoid spending too much money.
Thoroughly customizable tools

Must handle routine HR task

Improved employee experience

Data security

Employee retention
Here is a detailed look at it. 
1. Thoroughly customizable tools
Most HR software providers let you customize shift rules, leave rules, income tax declaration rules, and create salary structures that cater to your organization's functioning, along with the provision to upload company policies that are accessible to all employees. 
This further reduces the workload on your HR teams to ensure all requirements are added. 
2. Must handle routine HR tasks
In many companies, HR managers truly want to improve the overall work environment for employees. Still, most of the time, they need to deal with the paperwork and routine administrative tasks like processing employee information and answering questions. To address these routine tasks, companies can use a Human Resource Management System.
So let's look at how an HRMS improves productivity.  
Reduces paperwork. An HRMS eliminates much of the paperwork associated with HR operations. It standardizes the processes related to employee information. 

Speeds up the creation of documents. An HRMS helps HR managers keep all employee data in one place and create any document quickly based on this information. HR managers don't need to sort through piles of documents with an HRMS to create employee ratings, stock plans, or other documents.
3. Improved employee experience
With HR software, your employees can raise leave requests, track leave balances, upload their documents or check company policies from their mobile phones or laptops. Also, HR software automates your organization's onboarding process. New hires no longer need to fill pages of company applications and submit hard copies of their documents but can add their details and upload documents directly. 
4. Data security
In traditional ways of storing employee data and documents, your HR team would have to spend a considerable amount going through files to find the required documents. Moreover, since all valuable information is stored in a file, it also leaves your organization vulnerable to leaked documents. 
Using HR software, your HR team can store employee data and documents digitally on the cloud, easily retrieved without spending hours going through each document. 
"Task management tools: Challenges and How to overcome them"
5. Employee retention
The retention rate measures employee retention and indicates job stability within the company. It costs a lot when an employee quits, and the company needs to hire a new one. An HRMS helps monitor the retention of skill, talent, and formal retention strategies that increase overall productivity. 
By applying the ways mentioned above and practices, you can avoid spending money on HRMS.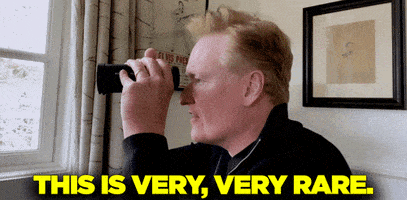 Wrapping Up!
The points mentioned above describe the best benefits of HRMS software with its pros and cons. So you might have got an idea about not spending much money on purchasing plenty of software on hand rather than having one complete system for all your activities. 
Feel free to contact us and subscribe to us for more information about related topics.