What are the major functions of a Human Resource Department? If you think that hiring and onboarding are the only activities that an HR performs, you are not alone in the line. Most people think the same thing that the job of a Human Resource Manager is to create a job post and bring new talents to the organization.
Although hiring and onboarding are the two major functions of Human Resource Management, it doesn't end here. Human Resource is a wide concept and is very crucial in enabling organizational goals and objectives.
Organizations need to have a strong Human Resource Management strategy in place in order to avoid talent shortages, unhappy employees, and other business-related issues. Human Resource functions are extremely important for an organization's growth and success.

This blog will discuss various HRM functions that can help businesses grow. However, before looking at different functions of HR, we need to understand what HR Management actually is.
What Is Human Resource Management (HRM)?
Human Resource Management is the practice of recruiting, hiring, deploying, and managing the employees of an organization. It helps employers in achieving strategic goals by focusing on and improving employees' performance.
A company's HR department is usually responsible for developing, putting into effect, and overseeing the company's policies regarding the employees and the relationship of the organization with its employees.
The HRM functions are intended to boost employee productivity and satisfaction while also helping the company meet its overall strategic objectives. Organizations are moving towards modern Human Resource Management tools leaving behind the traditional HRM methods. Automated HRMS Software is one of the most used modern HR Tools by organizations.
So, What does Automated HRMS Software do?
The Human Resource Management Software automates all the repetitive, tedious tasks, and eliminates the chances of manual errors. Thereby, improving the efficiency of the HR professionals.
Now, diving deeper into the top human resource management functions. So, ready to start?
Functions Of Human Resource Management
Recruitment As A Major Function of HRM
For an HR professional, hiring the ideal talent that meets the business requirements and circumstances is a dedication form of art. When it comes to hiring 10-15 candidates in a couple of weeks, it is not an easy task. Identifying, evaluating, scheduling interviews, and following up with the candidates; takes a lot of time.
Recruiters must master the art of attracting the most suitable candidates for an interview. And also must have the skill that helps them accurately pinpoint the ideal qualities during the selection.
The HRs job is not only to fill up the vacant positions in the organization but also to focus on retention. Also, their duty is to make suitable strategies and execute them to ensure no candidate round is missed. An efficient solution is to incorporate an applicant tracking system to make the recruitment process much easier.
Have you ever tried to gather onboarding feedback from your employees?
Being an HR, creating a great onboarding experience for your employees is the most crucial function that you need to work on. Human Resource Management needs to introduce new employees to the company. This makes them feel at home and also helps them easily and quickly settle into a work culture.
Employee Onboarding and training are two core functions of the HRM Department that determine whether the employee's relationship with the company will thrive. Therefore, HR professionals must provide a hassle-free onboarding experience to new joiners.
If you want to know the best ideas for welcome kits that can help you create a better onboarding experience, then go through this list of welcome kits for new employees.
Once the employee is hired and is ready to work, they will require the appropriate skills. Helping the new hires develop future-ready skills is a fundamental function and an important responsibility of the Human Resource Management Department. As many projects call for vision and skills of the future, it is advantageous to the company if the staff members are up to speed on the most recent technology and talents.
Many firms allocate training funds to encourage their staff to participate in upskilling events. The development procedure is a little different. These programs are designed to enhance an employee's present skill set and give them the tools they need to work more productively. HR managers also employ long-term development initiatives to support internal talent, including career possibilities and succession planning.
Compensation And Benefits
Compensation and benefits are the major part of the total cost expenditure of any organization. It is very important to cut short the expenses while it is also important to pay the employees well. Therefore, Human Resource Management plays an important role in a company's cost management.
The role of HR is to create the packages such as bonuses, compensation, and benefits in order to attract more employees to the company without disturbing its finances. HR managers need to stay updated with industry standards, attempt to create competitive salary packages, and ensure that their employees have the finest compensation possible.
Offering rewards is one of the best methods to recognize an employee's dedication and devotion. One of the main responsibilities of HR experts is to evaluate and reward employees, which is a good practice. A higher level of work performance results from consistently praising effort and selecting wise actions during performance reviews. Organizations today place a lot of reliance on performance management software or systems which give employees accurate performance appraisals and feedback.
When using a PMS, the performance appraisal feedback process is made simple with a simple choice of evaluating groups, including managers, coworkers, clients, and others. An essential role of HRM is ensuring fairness and openness in performance management.
A report from Forbes 2019, stated that highly engaged employees show 21% greater productivity. Efficiently planning employee engagement activities will help in employee satisfaction and increase the retention rate too. Every HR department's biggest concern is employee engagement.
Tools for employee engagement and management support the growth of positive working relationships. Additionally, it promotes a more enjoyable workplace. One of the most dependable and successful employee engagement tactics may be employee empowerment.
Keeping up with changes in tax law and statutory compliance is difficult. Payroll processing manually without the help of software is a recipe for fines and expensive errors.
Due to the constantly evolving regulations and legislation, HR departments now have difficulty committing to payroll. It is incredibly tough and error-prone to provide salaries while complying with tax regulations and mandatory deductions such as professional tax, PF, LOP, and others.
Payroll management software, on the other hand, makes it simple for the payroll and human resources departments.
Which HR Management Software (HRMS) Is Best for Small Businesses?
As stated previously, human resource management is more than just soft skills. The HRs are frequently asked to develop and implement corporate and HR policies. These policies can cover various topics from dress codes to acceptable workplace behavior.
Internal employee management initiatives like these are crucial for ensuring that every employee knows what the company expects from them. These policies make sure that the company runs smoothly. However, not the most attractive function of HRM but the most crucial one.
Risk Management is another professional role that needs a high level of hard skills. You need to be aware of the hazards involved before you make any decisions for your team. This protects both your company and your employees from potential legal repercussions.
Everything you undertake, whether it's a new business policy, team-building exercise for the office, or training program, needs to be risk-managed. This protects your business from potential labor law violations, business lawsuits, and even serious physical harm.
Objectives of Human Resource Management Functions:
Achieve Organizational Goals
Achieving the strategic goal specified by the company is one of the most basic yet main objectives of HR management. Workforce planning, recruitment, onboarding, training and development, payroll management, and so on; all these are the main objectives of the HRs and they must plan and execute every role efficiently to succeed in their role and help the company grow.
Maintain Good Work Culture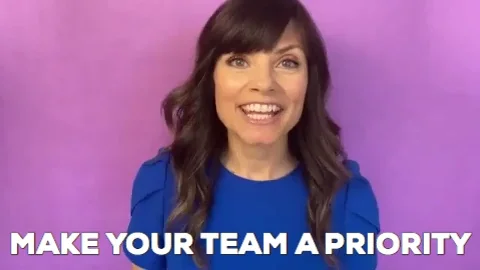 HRM objectives have a significant impact on workplace culture and employee engagement. A good HR strategy for a good work culture includes automated HR activities like cloud payroll, online timesheets, data management, and more. Employee satisfaction and accountability can help you build trust with your employees and take your company towards a positive work culture as a whole.
One of the most important objectives of the Human Resource Department is team coordination and work integration within teams. The HR manager should guarantee excellent departmental communication. Additionally, they must guarantee that staff members have the tools necessary to accomplish their objectives. Successful team interaction enables quicker operations and hastens the expansion of your business.
The training sessions given by the Human Resources Department have a great impact on employee performance. It may be difficult to plan, schedule, provide better training, and evaluate new workers. You may reduce the suffering by using training management software to create training modules, calendars, and reminders, among other things. The administration of your employees' training electronically makes sure they are competent to perform their duties.
A major objective for HR managers is to increase employee motivation. To inspire employees and keep them on task, it is important to acknowledge their contributions and keep them involved throughout the process. As a result, you must empower and educate your personnel. Give them the opportunity to participate in planning and the organization. Participate in decision-making and weekly meetings with them. Don't forget to thank them for their efforts and successes as well. One of the best ways to maintain staff motivation and attention is through employee performance management.
Employees can use their mobile phones to obtain permissions and track them using the employee self-service portal (ESS). No longer do leave requests, payslip generation, PF account monitoring, on-duty requests, impending holidays, manager information, or anything else require HR intervention.
For many years, HR managers have placed a high focus on data compliance. To guarantee proper employment and prevent penalties, compliances and legislation must be defined. Payroll processing and data management are two areas where a human resource management system might be helpful. In order to preserve ethical hiring procedures, it is imperative to adhere to IRS standards. On the other hand, by automating calculations, cloud-based HRMS software can help you avoid arrears and fines.
Conclusion
Human Resource Management functions have a huge impact on the organization's growth. Therefore, HR professionals need to put the correct strategies in place to grow the business.
Human Interference in all aspects of Human Resource Management can be crucial at times. Depending on the tools you choose for HR management, performing the function of an HR can both be easy and difficult. However, with technical tools like HRMS Software, Payroll Software, etc; human resource professionals can win the business battle. Get in touch to know more.