Managing tasks is a complicated and complex process. We have heard a lot about task management and project management challenges that project managers face in their day-to-day life.
Here we are giving you some ideas and challenges that project managers face during task management, resulting in project failure. 
Let's dive in for a detailed look. 
Improper goals & objectives

Unrealistic deadlines

Lack of communication

Insufficient team skills

Inadequate risk management
Improper goals & objectives
If the goals are not defined properly, or goals without objectives push a task into danger. An important step in a project is to define goals and objectives, which is a major challenge. 
The project managers and team members might not know what exactly to expect from the project. If the goals and objectives are not clearly defined, the project may negatively result. 
The solution to this is to set a meeting with the team before the start of the project and then define objectives that would help complete the task or project. 
Unrealistic deadlines
As a project manager, do you always set a deadline for your project members that they possibly can not meet in the given time? An important thing that most teams or project managers struggle with is unrealistic tasks and project deadlines. Most of the project timelines slip due to the unrealistic 'initial deadlines'. We are in the race of getting the project done as soon as possible instead of focusing on calculated project requirements that can add value to the project. 
This is the first talk with your team if there are any unknown facts regarding the project. Then plan your events, manage your schedule, set deadlines (after talking with key-decision makers) and keep track of important dates with a project calendar. 
Lack of communication
Effective communication in project management is the basic need for a successful project. Therefore, you need to have highly efficient and transparent methods of communication to ensure that every person working on the same project is connected. 
Ineffective communication can spell disaster for project teams because it affects their teamwork. It can cause conflicts among team members and can potentially delay the project. 
This can be solved by introducing project management software available in the market. It helps update the whole team at a time plus, everyone stays connected and has fewer chances of miscommunication. 
"How to fix the lack of customer support in SaaS products?" 
Insufficient team skills
When every team member performs well, it automatically takes the team performance at the top. However, some projects are challenging or demand a certain level of skill, knowledge, and expertise, so the project managers should decide whether team members need to be trained or add someone with the required skills. 
A solution to this will be making a list of the core skills required to fulfill the project. Then analyze the strength and weaknesses of the team. Finally, if training is required, train them and fill the skill gaps. 
Inadequate risk management
Identifying potential 'what if' scenarios and making up plans is an important aspect of task management and project management. Projects rarely go exactly as planned because there are so many variables that can create unlimited possibilities. 
If the task or project doesn't go as planned, it is the job of project managers to develop alternate solutions. Having a risk management system helps identify the risks associated with the task and provides solutions for that. 
Does the point mentioned above give some ideas on Task management tools? How would someone react to that?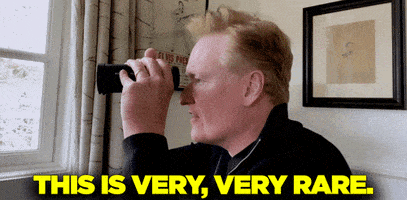 Conclusion 
So, Did you get some knowledge about the challenges and how to overcome them with task management tools? Would you like to have task management tools for your company to manage all the challenges associated with it? 
UBS Project Management Software (PMS) is a one-step solution for that. It manages all the tasks & project activities. 
Feel free to contact us and subscribe to us for more information about related topics!!