Health is wealth! Everyone knows this quote… right?
However, as a boss, CEO, or HR, have you ever realized how important is employees' health and wellness?
To take care of employee wellness or handle an employee wellness program doesn't mean just conducting one sport class or yoga class. There is more than that. There are several examples you should understand to get an exclusive advantage.
This video can help you to understand the culture or wellness of employees for office productivity.
Employee wellness programs are programs undertaken by an employer so as to improve employee health and also help individual employees overcome particular health-related problems.
Let's understand what this program is and for what purpose it is used to add in the office.
Difference Between Formal & Informal Communication? – Which Is Better?
What Is an Employee Wellness Program?
Programs for employee wellness can improve efficiency, productivity, and growth.
Employees who are in healthiness are less likely to have chronic illnesses and call in sick. And they don't provide as good work that your company deserves.
A wellness program is a strategy for concentrating on and improving employees' personal health. So, it is beneficial to get the employee wellness program tips. It may be formed primarily by employee demands and organizational resources.
In addition to having access to provide the wellness program by supporting their initiatives, larger organizations may have good things to cater to a broader.
Importance Of Employee Wellness Program
Wellness that integrates with the organizational culture may be a necessary component of a successful employee wellness program. 
Better to save your employees by taking care of their health, when every big giant company is firing them.
You can become their savior of them by helping them to hire and take care.
Employees are valuable assets of any company, and ensuring their excellent mental and physical health sets them up to perform well. Many CEOs or HRs understand this and are able to spend money on such programs. Employee wellness initiatives must be continuously improved to satisfy the requirements of employees seeking to reach their wellness objectives and support organizational objectives.
Conducting an employee wellness program gives it a competitive edge. This program seeks to draw in and keep the best employees.

An employee wellness program may be hard to see at first glance, but employees who are healthy usually bring a variety of benefits to other employees and to the companies they work for.
Here We Explain The Best Examples of Employee Wellness Program
There are multiple wellness ideas that are properly implemented to change lives by improving health. Though the thought might be intriguing, actually, it's a really poor use of your wellness budget.
Perhaps you don't have any idea what is the employee wellness program example or you already wasted money on that. You will have wasted no money on not deserved employees. Employees with devices are often divided into teams and they can compete with each other in a variety of fitness challenges and wellness activities.
Now, rather than providing a perk for your employees, you've got provided an effective physical activity intervention and here there are some important programs you can handle it.
 Free Healthy Lunch and Learn Presentations
Lunch or dinner, or any kind of feast that is a healthy one – good for every employee's physical and mental health as well. If there are few employees in your office, you can set the environment over there. Also, you can conduct fun and learning sessions for that.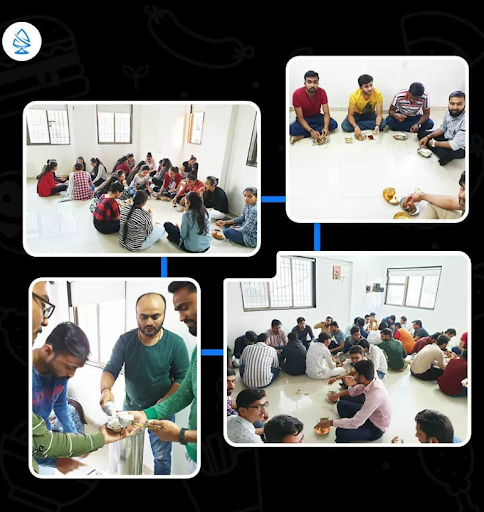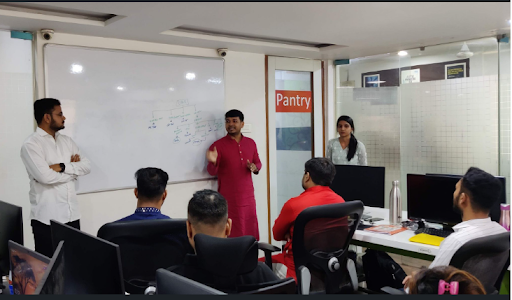 If you have a huge amount of employees plan outside dinner for that. For that make sure the cafeteria at your place of employment offers healthy food choices. When employees are on their lunch breaks, they often just sit and socialize with employees. Don't let this point for your employees go to waste.
Use it to teach your employees how to make healthier food choices and the benefits of living a healthy lifestyle. Some lunchtime presentations can use a room and live speakers. Ask your employees what topics they'd wish to learn more about.
Planning a Lunch and Learn for the primary time at your company can seem overwhelming. Click here for a few simple, effective steps you'll take to organize a great Lunch and Learn.
Though not every company allowed this, you can give small breaks to employees for better wellness programs. As a part of your employee wellness campaign, you ought to attempt to change how people think about taking naps at work.
If any employee does overtime of like 9 to 10 hours, he or she must deserve rest or a nap. Right?
Employees who take a fast nap during the day feel better.

They will have better moods and be more focused.
By providing nap pods ( just like in JAPAN) or nap on seats for workers, have started capitalizing on the health advantages of afternoon naps.
Allow employees to require regular breaks to unwind if they don't want to snooze at work.
13 Best Employee Engagement Fun Friday Activities to Break the Boredom
Health And Fitness Coaching
Fitness= Healthier here.
On-site fitness facilities can still be an element of a successful employee well-being program. You can include several sports, and other activities to provide fitness coaching.
Corporate campaigns are an excellent way to notify employees about a topic that is important for them to know about. Some samples of these campaigns include healthy lifestyle campaigns, sports campaigns, and other awareness campaigns.
However, your company should have a custom wellness campaign on anybody of these important topics as it pertains to your work environment. You consider this:
Employees can do exercise or walk before or after work.

During their lunch breaks, you can conduct any physical activity.

Employees can use the gym without having to drive after work.

Arrange any sports like cricket, football, or any adventure to increase physical activity.
You'll think about funding membership to an online exercise program or gym for the employees who are working in your company.
One more thing, just provide medical insurance to employees for the better health of them and their families.
Yoga and meditation are well-known for reducing stress and because of that are low-intensity forms of exercise.
Offering yoga courses or for one day even as a part of your wellness strategy is a great method to help your people to manage stress if they are working long hours and pressed for time.
Promote Awareness Programs
Whether it is smoking or female awareness- not everyone knows everything about that. Better if you can get any help from the expert and spread awareness in your company.
Let them know smoking raises your risk of heart attack and stroke.

Let them know stress is bad for the future.

Let them know don't suppress depression and all.

Let female employees know Gynec problems are serious.

Make them aware of diabetes, COPD, and other diseases.
A workplace awareness program could include providing medication, expert coaching, like nicotine patches, etc.
Welcome Kit For New Employees – Create Onboarding Experience Like Never Before
Employees often don't realize how valuable managing finance is. And because of that, they may feel low, stressed, and fall into depression. HR isn't just an area where you make complaints or modify your employee record – they can also help implement various wellness activities.
Your employees will appreciate it if HR gives them financial education because it can assist in relieving this stress while teaching them valuable life skills. Your employees can gain from instruction on investing, financial management, and retirement planning.
It also can be a place where you make suggestions and share ideas that can help improve the company or the quality of life for its employees. Therefore, you ought to try to work with HR and get them to offer a financial fitness campaign for all the company's employees.
If an employee is interested, then they will pursue the discussion further.
 Initiate Assistance Programs
Employee wellness programs tip: The program should cater not only to the bodies of the employees but also to their minds.
Assistance programs can handle the mental issues of the employees. Just like the stress, anxiety, abuse, and depression. Many work-related stress issues experienced by employees are often addressed through guided support programs outside the workplace.
You can consider some fun activities so employees can release stress with the fun. Check the fun activities here to apply in the office.
Employees who require additional aid outside of the office receive it in order that they can work as effectively as possible. Wellness entails not just caring for the body but also the mind. 
Arrangements For Remote Working
Why not give your team the choice to work remotely? When it was a Covid- 19 pandemic, except firing them, provide this facility to every employee. Moreover, you can provide flexible working hours just like UBS.
Moreover, if you find any struggle in providing flexible times, you can get the HRMS software from UBS. Flexible hours, and different convenient shifts are beneficial for every employee. 
Even if it's not appropriate in every circumstance (or for every employee), the bulk of businesses has at least some responsibilities that can be performed remotely, which makes this an incredible choice for an employee wellness program.
Employees who have the chance to work from home can be happier.
Perks of Managing Work Life Balance with A Cloud-Based Software
 Celebrate Employee's Successes
Being an employee makes one feel good to be appreciated. Your employees are going to be happier if your employees have the opportunity to work for a cause they are passionate about. Something like a small appraisal can work for this.
Through this employee wellness program, you'll demonstrate to your employees how much you care about their efforts.
Money, Trips, local outings, and parties, can serve the purpose of this.
Praise them and tell everyone you're pleased with your team if you are.
Who doesn't want flexible culture? MNC companies prefer to give freedom to employees and impressive work culture so they can help with maximum productivity.
By offering flexible working hours when it is sensible, you'll lessen the everyday stress on your team while putting an emphasis on employee wellness. Allowing an employee to vary their schedule even by just one hour could have a significant impact.
On A Final Note
Consistent investment in an employee wellness program is beneficial for your organization only! If employees are working healthily, without stress it has a positive impact on your business. It can help from lower absenteeism rates to improve staff loyalty to higher creativity and engagement.
No matter what just take care of your employees! They are real assets of your organization.