When we talk about technology and software we would never think the value of these two words will be above everything.
We are in a world where every little thing is digitalized.
Software and improved technologies are definitely helpful, but ever wondered how beneficial software tools can be?
Let's take a look at how software tools help & manage work-life balance with the help of this article.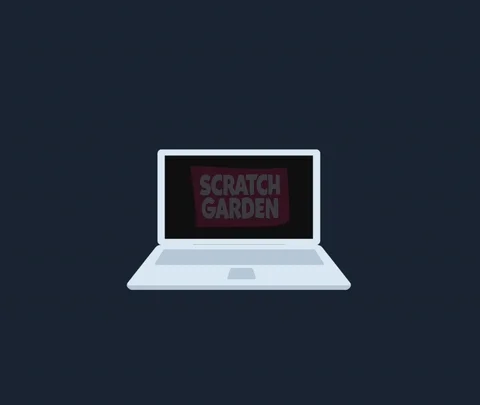 What Is Cloud based Software?
Any cloud based software refers to applications, storage, on-demand services, computer networks, or other resources that are accessed with an internet connection through another provider's shared cloud computing framework.
The simplest way to think of cloud computing is by comparing it to electricity. Your home and business have it, but you don't need a power plant on your property to use it. You just connect to the one that provides electricity to your area.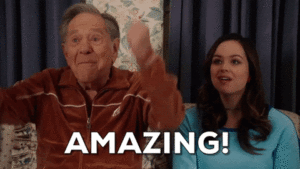 As simple as it sounds, Cloud based software has multiple advantages. Let's check them out now!
What Are The Advantages Of Cloud based Software?
Some of the biggest advantages of software tools include the following points:
Time Management
A time-tracking tool makes all your efforts to make a report simple and fluent. Here, you can easily monitor the working activity of employees. Depending on the tasks allotted you can check for productivity.
A time-tracking tool will not improve time management but also create a great system. Every individual of the company will be monitored thoroughly.
These small things have a huge impact on performance review. Thereby helping in an organization's growth.
24×7 Online Solution
Can you even start by imagining a workplace where you are to stay strict in making reports, and you forget that one little thing? A number or a task?
Sometimes, it could just be a little thing. However, sometimes it could be a point of embarrassment, doesn't it? Well, human errors are bound to happen, when you don't have an online software solution for your company.
A software tool enables your availability 24×7 and you can manage your work from any remote location. The introduction of SaaS products is an outstanding feature that provides the best online solution!
Easy Process Management
Start easy by making your collaboration process quick and swift.
A Project Management Tool that centralizes all your files and documents in one place offers a more practical approach to collaboration.
For instance, you'll no longer have to move files or download them to share. No longer will you need to email, and upload files on the same task or project. It makes every process run smoothly without any hassle.
Streamlines Communication
The need for a chatting app for the organization's employees is a prerequisite these days. The information and data have to be kept safe, as it allows staying connected within the organization easy for the employees.
Plus, it makes sure that the communication gap between the project managers, HR managers, and other department heads is reduced to a minimum.
A text message can make things easier & quicker for everyone within a group or a channel.
Communication software is designed in such a way that you can easily send and receive messages. It makes them ideal for quickly sharing information, ideas, and general discussion.
Such a tool on cloud based software is most effective, especially for connecting with remote employees. 
Enables Remote Work
Without cloud based software tools, remote work wouldn't be possible.
Online software like this, has made it possible for employees to work from anywhere in the world.
Team chat apps like UBS CHAT and task management software like the UBS PMS mean you no longer have to be in the office to get the job done. It perfectly helps you to keep the work-life and personal life balance for an individual.
Do you want to know how to bring such software into your company? Well, we are here to help you with the same as well!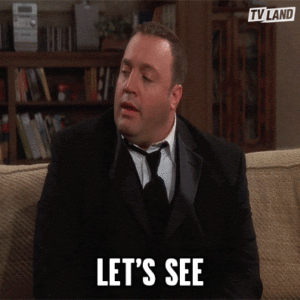 Employee Retention: How Can Companies Retain Top Talents During Difficult Times?
How To Introduce Cloud Based Software To Your Organization?
Several risks come with making such a significant change in your company and how you manage to introduce your infrastructure here.
It's important to have a strong plan in place for making the transition to ensure you gain the benefits. Here are 5 steps to consider as you consider the best ways for your business to utilize the cloud.
1. Understand What Using Cloud Means And What Cloud based Software Your Company Needs
There are three different types of cloud based software.
The public cloud moves your infrastructure from your data center to the cloud vendor's facility.
The private cloud creates an on-demand, virtualized infrastructure on your premises.
With a hybrid cloud, some of your processing occurs in your private cloud and some in the public cloud, perhaps to support periods of high demand.
Thus, find the best available cloud based software that suits your business requirements.
2. Evaluate Your Applications And Appropriateness To Identify Those That Fit The Cloud
If you don't have an inventory of all your applications and company requirement, take the time to create one.
Once this list exists, begin assessing applications for their readiness and appropriateness in the cloud.
3. Select An Application To Test Out The Cloud Based Software For Your Company
Choose an application that is significant enough to demonstrate the benefits of the cloud, but not so critical it will put your business at risk if you experience difficulties.
4. Plan the migration of your employees before-handedly
Once you've identified an application to move to the cloud, take a step back.
Before diving into the technical details of how to complete the changes in software and application in your company, make sure you understand the business case.
Making such a change must have reasonable expectations of the benefits you'll get from transitioning it to the cloud.
Make sure you know how you'll monitor the application and evaluate the migration's benefits.
5. Migrate the application to the cloud with a simple step
Execute the application's transition to the cloud.
Allow enough time after the migration is complete to evaluate the impact on performance, cost, and end-users.
Once you've resolved any issues and your support team is comfortable supporting applications in the cloud, you're ready to introduce the next application.
In Short!
Cloud based software is making a larger impact on business organizations and there is no doubt about it. Automating and organizing your life around digital tools is essential to your work and wellbeing.
We've been providing services to many customers with their Project management software and CHAT solutions to help them manage remote working in their companies.
Feel free to contact us and subscribe to us for more information on relevant topics!!