Tools used to enhance the productivity of employees are called productivity tools. Most business owners use online productivity tools to enhance productivity by making documents, and maintaining databases, and presentations.
These tools are required to make sure that your employees are performing optimally and uplifting business productivity. Whether they are project management tools, real-time task tracking tools, or communication chat platforms – they are most useful for any kind of business. 
Let's understand productivity and the importance of productivity tools.
What Does Productivity Mean?
Maximizing work performance in a reasonable time is known as productivity. It can be measured by productivity tools. However, sometimes we juggle numerous tasks and responsibilities and it becomes difficult to stay on task. Companies increasingly depend upon tools to boost their productivity.
Which Are Online Productivity Tools?
Productivity tools are programs and applications that make daily operations easier. These tools have revolutionized the way they conduct tasks and day-to-day business operations. Some apps and services can facilitate productivity by sticking to your goals.
Here are some online productivity tools, let's check tools.
This is the most important online productivity tool that enhances the efficiency of employees. By using this, you can monitor the working activity of employees and check the task that they are working on.
Every employee should be monitored thoroughly to improve their skill and activity. These things have an enormous impact, and it helps in the organization's business growth also.
A second important productive tool is – project management. This tool helps individuals or teams create, organize and manage the projects and tasks under the project effectively. You can purchase only project management tools to manage projects just like UBS. These tools are often customized and solve the needs of different team sizes with separate goals.
A chat app for employees and teammates is very useful to discuss projects. This tool allows for staying connected within the organization. Plus, it helps to create channels and simplifies the diligence of the HR managers, project managers, and other department heads.
Features Of Online Productivity Tools
As we talked about earlier about the project, an online productivity tool can help to monitor your project's progress. It becomes simplified such as task management or project management software. Project tracking, billable, and non-billable tasks, due dates, and resources are going to be highlighted, allowing you to make sure you meet your deadline.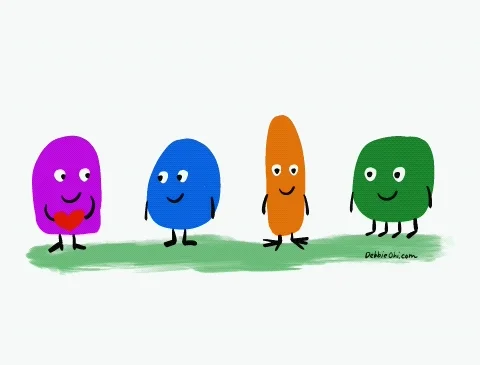 Productivity tools centralize all your files and documents in one place. It offers a practical approach to collaboration. This can help not have to do email and back to HR and also with your colleagues. It helps to upload files to collaborate on the same task or project.
Remote work needs to track hours and tasks as well. Online HRMS software or productivity tools has made it possible for an employee to work from anywhere in the world. You can consider in this, remote clock in and out, tam chat, video conferencing tools, and task management software. 
Communication is necessary among employees. Online productivity tool is used to make internal communication a simple experience. Quick sending and receiving messages, sharing ideas, general discussion, and making channel makes it more beneficial.
Advantages Of Using Online Productivity Tools
Productivity tools have several important features and that's why they are most useful in business to uplift growth. Here are some advantages we mentioned. 
Not only works but quality work is important. After all productivity and efficiency are important factors that enable businesses to be better. Different kinds of productivity tools facilitate assigning tasks, setting goals, tracking progress, creating reports, and communicating in real-time.
Online productivity tool emphasizes quality improvement, and it should not be accomplished solely through some clicks. You need to cooperate with the software. This improves both the process and the end result.
Perks of Managing Work Life Balance with A Cloud-Based Software
A feature of complete security protections is never being leaked or shared with third-party. When you use the software, It should be totally safe within the internal systems. None of the info should be shared without authentication while accessing any project or task management software. 
With quick alerts and notifications, a chat app, and visual management feature all the important information is shown in a simple way to make it understandable. The critical information with the setting of priority is highlighted in order that it can't get unnoticed. This feature makes it easy for all to understand which project team members are working on. 
With the use of project management software, authorized persons can assign tasks, fix task deadlines, comment on option availability, and assignment of other sub-tasks.
When all the processes are streamlined, it makes workflow better. If chaos and frustration can be eliminated from your workplace, it's time that you invest in productivity solutions.
These productivity tools help to concentrate and attain work at a good speed and provide motivation to work more and more. If you have the right tools and software then you can manage employee time, define workflow and prioritize tasks of that. This process can improve workflow. 
Satisfaction Of Employees
Employee happiness and satisfaction are the most important for long-term business productivity.
The productivity of an employee is directly related to happiness and satisfaction level. If everything goes smoothly and the employee is actively working, motivated, and provides productive work, then it refers to the delight of using online productivity tools that ease the work process.
5 Ways Of Effective Resource Management For Workplace Productivity
Wrapping Up
By reading the above blog, you can understand the importance of online productivity tools. They are good to use, they are cost-effective, they make HR operations hassle-free and they automate and organize all HR work.
UBS is one of the best-automated software that provides these all productivity tools. Regardless of the profession, you are in, in whatever industry you are in, we provide a perfect way to streamline your process to reduce stress. If you are one to get the tools on the budget you are at the right place. 
From employee onboarding to exit, this app can manage everything by using the right kind of tools. You can get the idea by booking a free demo. Feel free to contact us and sign up for more information about related topics!