When it comes to task management, the proper flow of projects and tasks related to them has to be constantly monitored. What happens when you work in a team? Well, with a project, it is obvious you will need multiple personnel working on the same task or different tasks at a time. You might have already worked up a plan, researched about what exactly you need to go through and what are the requirements you need to meet.
Even with all-inclusive planning for the project, you will need a solid executive strategy for your task. And, is it going to be smooth and peaceful? No! Not really! It is going to take a lot of energy and thought process on your behalf. Think about how work happens in your team when you assign them a project. You need to have a solid plan for your project, but is it always smooth and peaceful? Probably not. 
The only fix that can eliminate chaos and get to your goals faster is to streamline all your tasks in a workflow. Good workflow management can help you reach your goals quicker. When you build, automate and manage workflows effectively, you understand what your next step is exactly going to be.
Workflow management systems help you streamline workflows and make processes easier. Here are 7 benefits it can bring you.
1. Reduced errors in task tracking and timely delivery
When it comes to manual task tracking, errors are bound to occur. Operating with zero errors seems impossible right now with manual task tracking. But being proactive in identifying and setting errors right is something you can work on for better delivery of your projects. 
With a workflow management system, it is easier to prevent errors from occurring in the first place. And even if they happen, your system pinpoints the exact location where the error has occurred. You can work out the links and prevent the same errors from happening again.
2. Improved connectivity with the employees and team
Workflow management systems or A project management system is a tool that helps you connect with multiple entities. You can easily communicate and follow people, software, and work culture. Employees have communication tools to connect. One of the best solutions for your requirement f a communication tool is UBS CHAT. 
But, how do you track their work? Well, you can do it with PMS software. A workflow system draws data from different software tools and runs a specific workflow between them. When you need to use more than one software, you will have to create an integrated software to have all of the software in one place.
3. Increased productivity with definite accountability of time
There is definitely a great chance that comes with the implementation of project management software. A workflow management system is bound to bring in that change in employee behavior as well. Since all of the projects and tasks are automated, your employees will save a lot of time updating information or sending emails. 
Employees don't need to wait for approvals for their requests. They can keep a track of the progress in the workflow system all by themselves and stay in the loop. Every process is smoothly run without any hindrance.
4. Repetitive manual tasks can be eliminated with a great system
Employees in the office spend a lot of time on mundane tasks. Especially when it comes to HR, they have a lot of administrative and repetitive tasks. Imagine the amount of time, they spend on such tasks. Image what you could do out of this actually productive work?
With workflow systems, you can have ease of access and monitoring. How? With the help of already curated business rules. Like, if you want to manage payroll for your employees in a long run, you can add in details and have your payroll processes handled automatically with an HRMS.
5. Multiple tasks and multiple employees juggled up easily
Whether you want to keep track of multiple employees and prepare their work status reports, manage to leave allocation and approvals,  you can have everything under one roof with the help of a workflow management system.
Requests are neatly organized in a single dashboard with multiple software. According to different processes in one workflow system instead of multiple project boards, CHAT and HRMS, you can handle your organization easily. This will only have you stay calm and composed with no confusion, no delays.
6. Increased trust, transparency, and control within the organization
Micromanagement is greatly reduced with a workflow management system. The duties, roles, and responsibilities of each job role are crystal clear. Employees are informed on what they need to do and thus the goals are pre-defined. And, if we consider the managers are comfortable delegating ownership over tasks.
The workflow management software helps you drop out of the under prioritized tasks. Everything happens out in the open! You know what risk is being given importance and how the task is being carried forward. Senior individuals can have more control over data accessibility than before.
7. Improved work culture with higher productivity and efficiency
With many companies working remotely, there are already enough virtual meetings and text apps to juggle up through. A workflow tool helps keep work organized and trackable with ease. Employees are more collaborative and goal-driven when it comes to involving a PMS in your work culture.
Workflow management has the potential to help the company evolve. All the members of your team can have a structured process to follow. This will help you reach your business goals faster.
Be it project planning or executing it, you can have it all be more streamlined and efficient. Constantly collect data, analyze, and optimize processes.
Here's what the flow of the Workflow Management System looks like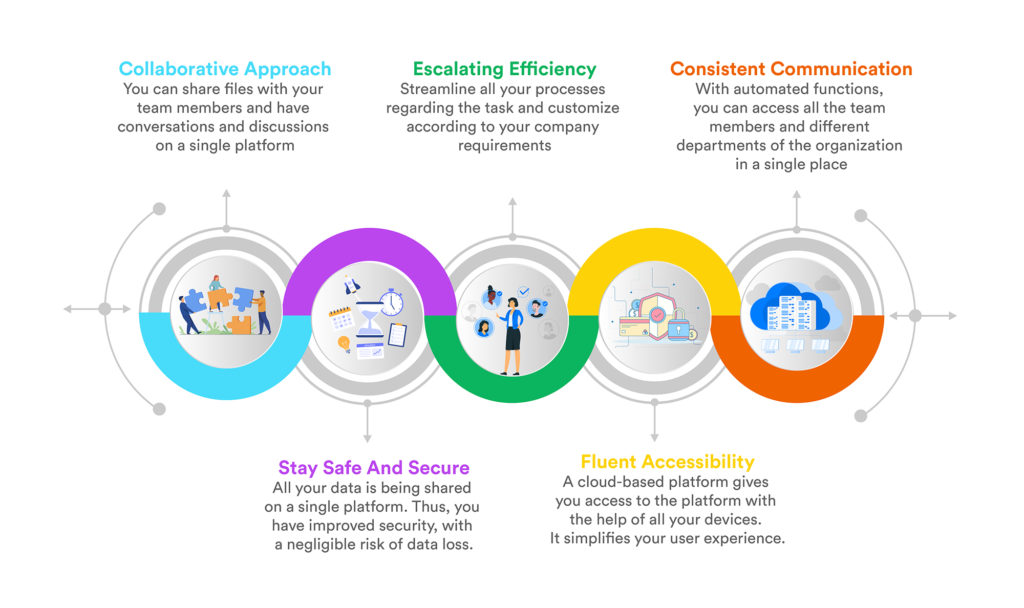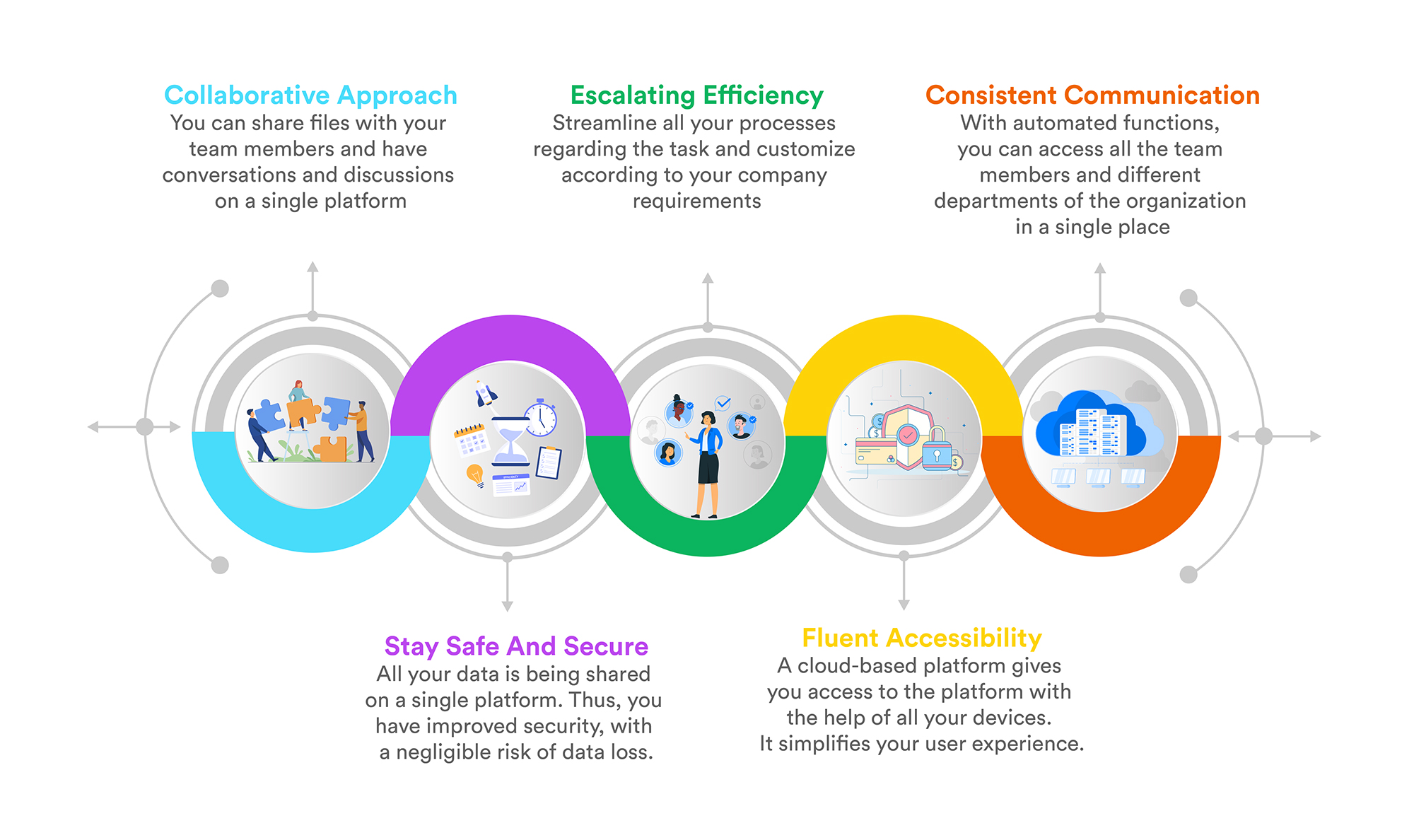 Ready To Bring In The Transformation?
Most businesses choose UBS to get more from the investment they provide into employee management activities. However, when it comes to project management software eat UBS you will be able to handle your employee workflow as well as the project status from one dashboard. Facilitate your team with these new changes and see how we make a great change to your business growth.
Sign up for a demo with us at: https://ubsapp.com