Employees are the biggest asset of every organization, be it small or large.
Taking good care of employees and providing an excellent experience at every stage of their journey is important.
However, it is easier said than done.
If done manually, workforce management software can be a time-consuming and labour-intensive process. This is when workforce management software comes into the picture.
A good number of companies have already implemented workforce management solutions.
Although such systems are pretty popular today, many organizations are still hesitant to invest in them. This is certainly due to the lack of knowledge.
You have landed in the right place if you are also one of them.
In this blog, we will clear all your doubts related to workforce management systems.
So, What Is Workforce Management Software?
A workforce management (WFM) system is an automated solution that helps companies track, monitor, and assess business metrics.
Such systems allow HR managers/employers to manage and streamline employee schedules as well as workloads.
When Should Organizations Implement A Workforce Management Solution?
As we mentioned earlier, workforce management is one of the crucial human resources operations.
If done manually, managing employee scheduling can be tedious and error-prone.
That being said, you should invest in workforce management software without a second thought if you face the following issues:
Less employee satisfaction & performance
Declined employee engagement levels
Can't obtain real-time data
More non-compliance cases
Unnecessary expenses (fines, lawsuits, etc.) due to human errors
Poor customer experience
Decreased productivity of HR executives
If you face any of the issues mentioned above, it is high time for you to get your hands on one of the top-notch workforce management systems in India.
Why is a Workforce Management System Better Than Traditional Systems?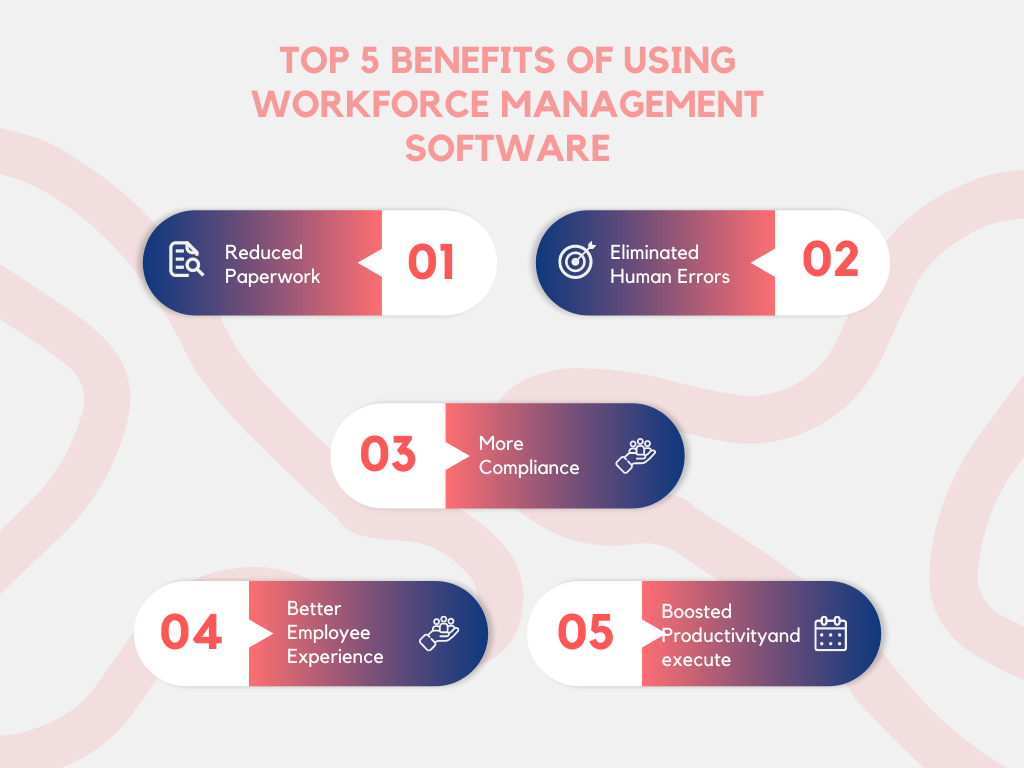 When we talk about traditional systems or tools, all we can think of is HRs juggling with papers or scrolling down spreadsheets.
Let's face it, manual workforce management is extremely painful.
Workforce management software, on the other hand, comes with a number of advantages.
Some of them are as follows:
Unlike traditional tools, WFM software allows companies to store and manage every piece of information in the cloud.
This way, companies will never have to rely on paper files and folders.
Most importantly, storing data in the cloud will also aid HR managers in carrying out crucial operations anytime, anywhere.
The biggest problem with outdated/manual systems is that they are prone to human errors.
No matter how carefully an HR manager works, such systems always leave room for mistakes.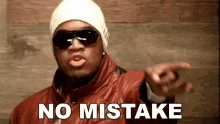 However, WFM systems ensure 100% accuracy. As a result, HR professionals can sit back and relax.
Staying complaint is necessary for every firm.
A small non-compliance issue can lead to a considerable loss for a company. Need to mention, no traditional solution can ensure compliance.
Fortunately, workforce management software takes care of compliance and help organizations avoid hefty penalties and legal cases.
Better Employee Experience
In a traditional office, employees get in touch with their HR managers even for trivial things.
Amid managing a host of routine processes, HRs often find it difficult to give equal attention to every employee.
Since WFM software offers employee self-service features, employees will be empowered to do a lot of things on their own.
Increased HR Productivity
Carrying out all the processes mentioned above with outdated tools may keep HR professionals away from important business processes.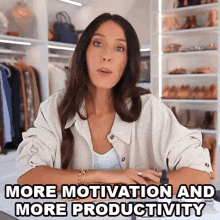 With workforce management software, HR professionals will never have to worry about anything.
All they will have to do is give the necessary input, and the software will do everything in just a blink of an eye.
Who Should Use Workforce Management Software- Small, Medium, Or Large Businesses?
Regardless of size and type, every business that faces the challenges we discussed before and wants the aforementioned advantages can implement a workforce management solution.
Where Can You Find a Workforce Management System?
Although workforce management software has always been there in the market, it became popular after the outbreak of the Corona pandemic.
Today, one can find one such solution in any and every state in India. You are just a google search away to find a good workforce management system.
Remote Workforce Management: Meaning, Difficulties, And More
How To Select One Of The Best Workforce Management Solutions?
Now that you have got the answers for 5 Ws, it is time to know "how" can you choose one of the best WFM solutions:
First thing first, you should know what exactly you require from a WFM solution.
To know it, just interact with your employees & HRs, and understand their challenges.
Once you know the requirements, the next step is to fix the budget.
Having a fixed budget will ease off your selection process and help you invest in a system without burning a hole in your pocket.
This step may sound a little time-consuming, but if done, it will help you choose the right WFM software.
Once you select any software, invest some time in researching it- know its history as well as customer reviews.
Never make a decision without meeting the vendor in person. When you meet them, make sure to clear all your doubts about the software once and for all.
A demo will help you understand the functioning of the software. So, you should select the software only if you find the demo promising.
Parting Thoughts
Workforce management will never get old. The process is and will always remain a critical human resources process. 
So, companies that implement workforce management software will only stay ahead of the curve today and in the time ahead.