Payroll management is something that many companies struggle to manage. Getting the list of employee payroll can be a headache, regardless of how large your organization is. Every business requires efficient payroll as malfunctions, and it will only create havoc and misunderstanding in the workplace. 
Whether it is manual or automated, there are hitches in the whole payroll function that are sometimes quite challenging and complicated. Also, you need to remember that even if you are using top-of-the-line payroll software, common payroll problems still exist that need to be fixed.
Following are the most common payroll issues that can be solved in an organization. 
Managing absence
Tracking an employee's absence and sick leave is quite a challenging task. Therefore, employers need to manage the resource wherever needed for the long-term or short-term absence of employees. 
This directly impacts the productivity and profits of the company or organization. So, it is important to have a tracking system or login/logout system that stores information on the employees.
The most reliable way is setting up a login, logout system daily accessible by the only employee it is assigned to. 
Managing overtime
Overtime management is the task that many companies lag. Having paper-based overtime management is equivalent to not having overtime management as you won't count the exact & accurate time. Setting up a time tracking system for employees is an effective move to store the data whenever someone logs in & logs out. 
Overtime management system feature helps you to define and configure overtime settings like minimum & maximum overtime hours, calculation factors for weekly off overtime, and holiday overtime hours effortlessly. In addition, it enables the approval authority to approve/reject/forward an employee's overtime hours based on the company's rules and regulations. Also, with the help of overtime reports, you can view the details of worked hours, overtime hours, weekly off overtime hours, holiday overtime hours for each employee & each date between the selected periods. 
Avoiding errors and fraud
Most of the employees are paid through their bank accounts. Hence, an error could cost the company. The payroll software needs to be linked with the banks that are operating or functioning appropriately. If the employee does not have an account, then it is recommended that the employee open an account in a bank where the company has transactions regularly. It will help to transfer on time. Also, it will avoid gaps in the system. 
Ineffective time records
Sometimes, payroll complications start with the actual recording of time, especially if you're using paper time cards. Errors or improper interpretations during data entry can result in underpaying or overpaying an employee. For example, an employee's handwriting might be indecipherable, or a supervisor might mishear or misremember and write down their time wrong. These issues can lead to complicated legal issues if an employee feels they were underpaid. To avoid this, there should be a proper time management system available to avoid any complications between the employee and the organization. 
Managing calculations
Each employee has many payroll records that need to be calculated every time the payroll transaction is run. For example, it has to track whether the employee has taken health insurance or life insurance or whether they have taken a loan from the company. All this data needs to be managed appropriately and accurately. Managing these data manually creates human errors as there is a chance of miscalculations. 
So, the organization must have an automated system that records all these data in an individual employee database. Hence, while running a payroll transaction every month, the relevant data and the data for each employee must be updated regularly. 
Best proven ways and practices to avoid spending money on HRMS software
Irregular payroll processing
When it comes to paying employees, some businesses struggle to process their payroll in time. Payroll is often a complex task pushed aside until necessary, but this can lead to complications when holidays and other events pop up, throwing off your schedule even more and preventing checks from getting cut when they're supposed to. This leads to unhappy employees and potential legal trouble. 
This can be avoided by having an automated system that can easily collect all of your time and attendance data and then sync that data with your payroll software. This limits the amount of math you'll have to do manually and makes it much easier to keep track of all the different factors that impact your payroll. 
Stressful and time-consuming payroll in your company?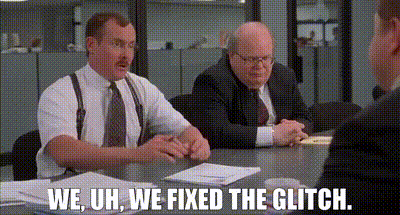 Conclusion
So, what are your final thoughts? Is payroll a tough task? Not really! If you have an automated system that can manage all your payroll processes and store the employee data. The points mentioned above are some of the issues almost every organization faces, followed by solutions. 
So, if you are looking for an app that manages all the payroll-related tasks, Ultimate Business Systems (UBS) is a one-step solution for that. 
Feel free to contact us and subscribe to us for more information about related topics!!