An employee joins a company and one of the most important queries that run in his or her mind but he or she would ask last is 'LEAVES'.
Some of the common questions employees often have are: 
How many leaves are they eligible for? 

How many sick leaves do they have? 

Can they avail privilege and casual Leaves? 

And most importantly, will they get paid leaves? 
In the competitive world today, employers promote their organization on the basis of Work-Life Balance, Corporate Offsite, and Fun at Work but not much is mentioned or talked about paid leaves.
However, most employees out there have a host of doubts about such leaves. Some of them do not even know the exact meaning and paid leave type.
In this blog, we will tell you everything related to paid leaves.
If you are an HR professional, keep reading!
What is the meaning of paid leaves?
Paid leaves are time off work with pay.
In simpler terms, you take off from work for any specific reason but you will be paid for that day.
Let's say that you are granted five weeks of vacation in a year at your company.
Now, these five weeks of vacation will be your "paid leaves" as you will still be getting your salary while you enjoy a vacation with your family/friends.
Do you know different companies offer different types of leaves?
5 Point Checklist to Pick An Agile HRMS and Mistakes to Avoid!
What are the different types of leave?
There are many but here are the most common leave type you must know: 
Now, let's understand these leaves in detail:
Privilege Leave
Privilege leave is a leave that an employee earns for the days he or she has worked.
This is the reason it is also called earned leaves.
Some people even call this leave Vacation Leave, Flexi Holiday, or Annual Leave.
Employees usually use their ELs for various personal reasons like vacation, to celebrate festivals that are not official holidays, and much more.
When employees take ELs for a long period, work certainly gets affected.
This is why employees are always asked to plan ahead of time and inform their managers or team members about the leave beforehand.
Casual Leave
Casual leave is one of the most common leaves in India. There is no working individual who hasn't heard of this leave type.
Casual leave or CL accommodates any emergency or unexpected personal requirements.
Need to go to your kid's school for a Parent Teacher Meeting? or a guest came to the house without any prior notice?
These are some situations when casual leaves come into the picture.
While CL is compulsory in several states across India, some states such as Delhi have a combined entitlement for casual and sick leave.
Sick leave or Medical Leave
This is another leave type you may be well aware of.
As the name suggests, sick leave or medical leave is given to employees when they are sick.
This paid leave type is mandated by Indian law.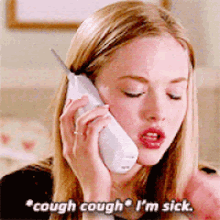 However, these leaves are often misused by employees. As a result, several companies design a strict sick leave policy.
Say, for instance, many employers ask for a medical certificate if the total number of leaves exceeds.
Not to forget, different states have different rules for sick or medical leave.
Maternity Leave
As per the Maternity Benefit Act, every company is bound to offer 26 weeks of paid leave to a woman who has worked for a minimum of 80 days in the 12 months preceding the expected delivery date.
While leaves we discussed before come under state laws, maternity leave policy comes under the central government act.
Need to mention, this paid leave type is provided only for the first two children. For the third child, a minimum of 12 weeks of leave is offered to women.
Half-Pay Leave
This type of leave is typically provided to employees working in the government sector.
Half-pay leaves are credited in two installments of 10 days- 1st day of January and July every year.
If an individual uses this leave type, his or her pay will be half, i.e. she or he will be paid just 50 percent of the total pay.
People take this leave on medical grounds or unavoidable private affairs.
Quarantine Leave
This is a brand new addition to the list of paid leaves.
Quarantine leave was designed after the outbreak of the global pandemic, COVID-19.
Employees are supposed to use this leave type when they are legally obliged to quarantine.
Employers, on the other hand, are expected to pay the employee for the specified quarantine period.
Marriage Leave
This type of leave is given to every employee who is getting married.
In countries such as Vietnam, it is compulsory for companies to provide their employees with marriage leave.
However, in countries like India, it is still optional.
The total period of marriage leave can vary between 1 to 15 days. But, most organizations across India just grant a maximum of 3 days for an employee's marriage.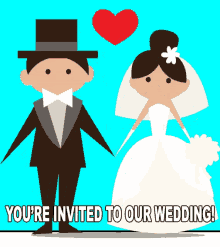 To approve this leave type, employees are often asked for the invitation card of their marriage.
Paternity Leave
While maternity leaves are offered to expecting mothers, paternity leaves are provided to expecting fathers.
This type of leave has become popular in recent times with so many people coming out and emphasizing its importance. 
Just like mothers, it is given to fathers to take good care of their babies as well as their wives. 
PL is also termed as New Parent Leave nowadays to avoid any discrimination among LGBT as well as same-sex couples.
Leave Without Pay
In this type of leave, employers allow employees to take leave but without any pay.
This is usually given to employees at their request. They mostly use Leave Without Pay when they are not left with any paid leaves.
Employees try to avoid taking this leave type but in emergencies when they have no other option, they end up using it.
What Is HR Automation Software? Does It Reduce Regular HR Interruption?
Top 6 Advantages of Leaves
Now that you learned the meaning of paid leaves and different types of leaves, let's dig deeper to know why employers should offer paid leaves to their employees: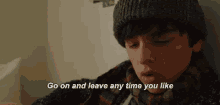 Employees feel valued and considered, which in turn improves overall engagement and retention rates.
Employees will have an option to refresh whenever they require and put their best foot forward for the company.
Employees will have the flexibility to decide when to take time off.
With flexibility, they will never be absent abruptly and they will also be able to plan/complete their responsibilities before going on leave.
Paid leave benefits can be included in the total compensation strategy, which can help employers to attract the competitive and best talent in the market.
Paid leave also gives employees a sense of empowerment to make decisions about their personal needs.
Conclusion
A break from routine is essential and well deserved for working individuals.
Every organization, be it small, medium, or large, must promote leaves to foster a healthy work environment.
Offering paid leaves can benefit both employees as well as companies.
On one hand, it will help employees to spend time with their family and friends without any guilt.
In addition, it will help them to rejuvenate their mind and come back to work with double the energy and enthusiasm, which will positively impact the bottom line of the company.
So, it is a win-win for everyone!
As a company manager with so many employees, you might be facing difficulty managing leaves manually for every individual. However, efficient leave management software is the ultimate solution to this problem.