Managing employee attendance is a significant problem. What do you feel?
Managing attendance records for employees is one of the core responsibilities of HR. Just like any other domain, understanding the operations' scope, various concepts, and best practices are necessary for effective management.
So, how do you track and manage employee attendance? Is your tracking method efficient enough to save time and resources?
In this blog post, we will talk about various methods of attendance tracking like attendance sheets for employees, alternatives to attendance sheets, and more.
Let's dive deep!!
What is an Employee Attendance Sheet?
An employee attendance sheet is basically a spreadsheet that records an employee's attendance data. In these spreadsheets, you can arrange the data as the present, absent, leave, or any other system that your company follows.
A well-organized attendance sheet also contains additional data like:
Most organizations create and manage spreadsheets with various software like Google Sheets and MS Excel.
Creating an attendance sheet for employees from scratch and managing can be quite tiring and time-consuming – especially if you are managing large teams. A better alternative to creating a sheet from scratch is to download a ready-made template online and customize them according to your company's needs.
Let us see the available attendance templates for employees that you can download and customize as per your needs.

Free Digital Employee Attendance Sheet Templates
A daily attendance sheet is an Excel Spreadsheet or Google Sheets that maintains the record of each employee's clock-in, clock-out, and total working hours. This is a simple sheet that tracks whether an employee has logged in or not.
A weekly attendance sheet has the attendance record for all the days in a week. This type of attendance sheet also shows the total working hours of a particular week.
The monthly Attendance sheet records the data for each day of the month. It shows the total number of days each employee was present in that month.
These are the templates that contain just the basic information about employee attendance sheet. However, you can download and customize the attendance sheets according to your requirements.
12 Best Employee Time Tracking Software for Small Businesses
Key Benefits of Digital Attendance Sheets
Let's look at a few of the key benefits of using digital attendance sheets in MS Excel or Google Sheets.
One of the best things about using an attendance spreadsheet for employees is that it is quite easy to use. You do not need to go through complex time-consuming courses to use MS Excel or Google Sheets.
Using spreadsheets for attendance records for employees is very easy. All you need to do is, open a worksheet, create columns for the days of week/month and manually record the attendance for each day. You can also include clock-in/out time entries, lunch breaks, and more.
Additionally, if you are managing large teams and want to add more information to the attendance sheet, you can use the formulas and charts. It will help you avoid complex calculations and keep the system organized.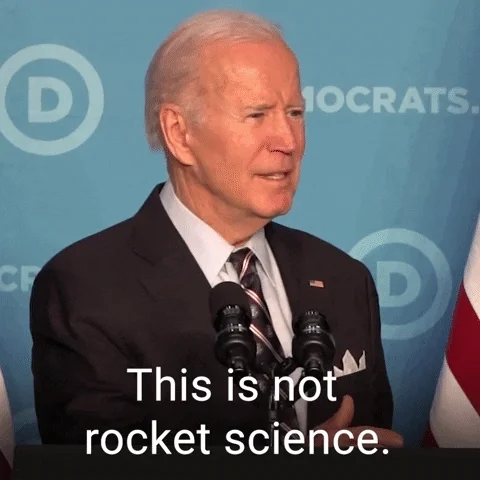 An attendance sheet for employees that is made on spreadsheets makes it easier to access the information at any time. You can save the attendance tracker sheets to your device, store them on the company's server, and upload them onto your company's cloud storage to make them available for real-time editing and constant reviews.
If you are a small business with a limited budget, you can find that its minimal setup costs are quite affordable.
MS Excel and Google Sheets, both the tools are free. Excel comes bundled with the MS Office packages and Google Sheets is a web-based spreadsheet that is part of Google workspace's suite of tools. After downloading the attendance template for employees online, you can start your work right away without creating the sheet from scratch.
Steps to Create An Employee Monthly Attendance Sheet?
As an employer, you likely need to track the attendance of your employees. You can do it by creating a monthly attendance sheet. Creating this sheet will let you see at a glance who is present or absent for all the days of the month.
To create a monthly attendance sheet for employees, you will have to gather some information.
First add their names, dates of birth, and the start date of the employees with your company. Once you have this information with you, you can start to create the monthly attendance sheet.

Start by listing down the names of the employees on the left-hand side of the sheet.

Create the column for each day of the month.

Next, create columns for each day of the month. Put a checkmark against the name of each employee present on a particular day of the month. For each employee absent on any day, leave the column blank.

At the end of the month, tally up the total number of days each employee was present. This will give you an idea of the reliability of your employees.
If you see some employees frequently taking leaves, you may decide to take the action according to your company policies.
No doubt, an Excel sheet or google sheet is the easiest and most free way of tracking your employees' leaves. And traditionally, companies use these methods to manage attendance.
However, the spreadsheet-based attendance management system can be limiting. It requires a lot of manual effort and is prone to human errors and inaccuracy.
Additionally, with spreadsheet-based trackers:
Can you streamline leave management?

Can you monitor employee productivity?

Is it possible to calculate overtime hours?

Is it possible to generate accurate payroll and invoices?
No, Right?
To resolve all the above issues, you have better alternatives available in the market i.e., automated attendance management software.
Look further for the 5 best alternatives to the attendance sheet for employees.
5 Automated Alternatives to Old-School Employee Attendance Sheets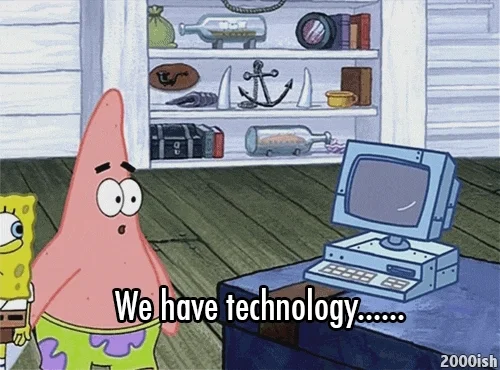 UBS is an all-in-one software that helps you manage all business operations efficiently. It provides solutions for time tracking, project communication, operations management, internal communication, and more. This software also helps organizations with productivity management by tracking the amount of time spent on each project and individual tasks. It helps make other operations like payroll less laborious and more organized by tracking real-time in and outs and integrating attendance data.
Key Features
You can easily create, edit or publish employee schedules by shifts or jobs

Features include GPS and geofencing to ensure employee accountability

Gain insights with thorough reports on things like projects, payroll, and employee hours.

Biometric facial recognition on an online time clock to prevent buddy punching.

Stop juggling with stacks of paper and view all the leave requests in one location.

With just one click, clock in and out from both the office and a remote location.

Adding, editing, and deleting time entries in the timesheet is simple.

Tracking of idle time to gain insights on employee productivity.
Web Ratings
G2: 4.9/5
Capterra: 4.6/5
Time Doctor is a robust, user-friendly employee productivity tool designed for businesses of all sizes. It helps you to track the time spent on each task, manage employees' attendance and schedules, and get insights into their productivity.
Key Features
Track employee time manually and automatically.

Detailed attendance reports allow for real-time attendance monitoring.

Create and edit employee shift schedules with work schedule features.

Categorize websites and apps based on the level of productivity.

The accurate Reports feature helps you gain valuable insights into employee performance.
Web Ratings
G2: 4.4/5
Capterra: 4.5/5

Connecteam
A personnel management system provides solutions for time management, operations, onboarding, and internal communications. It supports several sectors, including retail, healthcare, hotel, and construction.
Key Features
You can remind your team members to punch in and punch out with push notifications.

Connecteam offers an auto clock-out feature for employees who exceed their daily set time limit.

Mobile time clock app that helps field job employees to clock in from different locations.

Geofencing features help employers see who is working on what and from where.

You can review, approve, and reject absence requests from within the app.
Web Ratings
G2: 4.3/5
Capterra: 4.8/5

Hubstaff
Hubstaff is a time and attendance tracking system that assists teams in managing their productivity. It can keep track of the time your team allots to tasks and projects.
Key Features
Hubstaff offers GPS tracking that helps you track your employees' time and location.

Automate and send payments from the app.

Desktop apps for iOS, Microsoft, Linux, and Chromebook devices.

Generate attendance reports and timecards based on employees' tracked working hours.

Keep the projects organized with the help of Kanban board features.
Web Ratings
G2: 4.3/5
Capterra: 4.6/5

TimeCamp
TimeCamp is a time tracking software that can be used by teams of all sizes Additionally, it provides employee attendance management tools so you can easily track employee attendance.
Key Features
One-click clock in and clock out from remote locations.

Define project budget, timeline, and other related costs.

Keyword-based time tracking to avoid juggling between multiple tasks.

Easily add, edit, or delete time entries in the timesheet.

Idle time tracking to track time on offline activities like meetings.
Web Ratings
G2: 4.7/5
Capterra: 4.7/5
6 Verified Pointers to Boost Employee Attendance
Draft an Employee Attendance Policy
The attendance policy is an official document that covers every aspect of attendance for your staff members, including expected attendance levels, leave policies, and more.
Additionally, it outlines the importance of punctuality and regular attendance as well as the company's attendance policies.
Also, it specifies disciplinary measures to be taken in cases of rule violations and absenteeism. This clarifies the attendance requirements for your staff and motivates them to comply.
You can use this policy as a legal document because it addresses a variety of attendance difficulties and their implications.
Track Employee Attendance
An accurate record of employee attendance should be maintained with the use of an attendance tracker. Regardless of your location, you may use this record to track staff attendance in real time.
Attendance records not only help you keep track of attendance but also a number of other things, including:
Overwork,

Absenteeism,

Leaves, and more

Identify the Cause of Absence
Identify when your employees are taking leaves.
Are your employees mostly absent on Mondays?
Or are they leaving early on Fridays?
This is a pattern. As soon as you observe such patterns, you need to bring this to the notice of the concerned team member. Have a discussion to know the cause behind missing work on such days. And to prove your claim, you can back your claim with the attendance tracker data. Use the decision and conclude by bringing out a solution that can act as a middle ground.
Create a Healthy Work Environment
How does the work environment affect the employee's productivity?
In most cases, frequent absenteeism is the result of job dissatisfaction or workplace stress. If an employee's workplace environment is too tiresome or out of place, they are more likely to take a leave giving excuses. To avoid such things, you need to create a pleasant and welcoming work environment.
Adopt these tactics to create a healthy work environment:
Allow flexible working hours

Remind employees to take breaks

Rewards for their achievements

Organize team-building activities

Encourage timely informal chats and discussions

Allow Flexible Work Schedules
What are the benefits of flexible work schedules?
Flexible work schedules don't follow the traditional nine-to-five work schedules. It allows employees to work at any time of the day. However, they need to work for a fixed number of hours in a day or month. The time flexibility allows employees to schedule their work in the most productive hours of the day thereby becoming more productive.
Provide Incentives for Good Attendance
What impact do incentives have on employee attendance?
Offering attendance incentives to your employees encourages them to attend work regularly and motivates them to actively contribute towards achieving organizational goals. Offering incentive also gives you the opportunity to recognize the most dedicated and hard-working employees.
Incentive Examples:
Extended lunch breaks or outdoor lunch parties

Special gifts for employees with minimal absenteeism

Annual bonus or gift cards to the employees with perfect attendance

An extra off to the employees with perfect work schedules
To Conclude,
Tracking employees' attendance is very crucial if you own a business.
Even though spreadsheet-based attendance sheets for employees are easy to use and free, they come with their own limitations. Even if you use the ready-made advanced attendance templates for employees, you won't be able to track trends and other related attendance metrics.
Hold on, Don't be sad!! Trends can still be tracked.
There are so many automated attendance management systems available in the market using which you can track all the important attendance-related metrics. Also, some of the tools like UBS come integrated with the HRMS Software that can help you ease other business operations like project management, payroll automation, internal communication, and more. Get in touch to know more.