Are you searching for one of the best payroll software for small businesses? If yes, you are certainly in the right place. Keep reading! 
The year 2021 carried a host of complexities for payroll processing vendors and organizations – new forms of employment, new working models, and much more.
So, given the changing needs of the business world, the main goal for HR in 2022 is to become as direct, proactive (in unprecedented situations), skillful, objective, and responsive as possible in order to stay ahead of the curve.
Small businesses, in particular, should pull their socks up and be prepared for everything that is going to come their way in the time ahead.
It is no news that several automated systems and technologies are there in the market today. They are designed to help businesses, especially small businesses to simplify their routine processes.
One such technology is payroll software.
Payroll management systems can not just help small businesses to acquire their goals but also ensure objectivity in what they do.
Let's dig deeper into the blog and learn more about payroll software for small businesses.
Why Is Payroll Software Important For Small Businesses?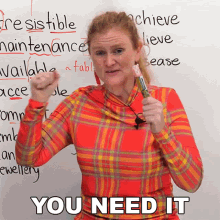 Payroll software or payroll processing systems are no longer an emerging trend.
For those who do not know, it is an automated tool used to optimize and streamline the payroll process.
More and more organizations are increasingly implementing such systems. The specialty of payroll management systems is that-
They are available on the web
They are hosted in secure data centers offering much-required technology edge
They are more flexible than any traditional payroll processing tool
They are cost-effective for small businesses
In simpler words, payroll management software can give super wings to HR executives working in a startup or small company.
HR practitioners who use automated payroll software find no challenge along the way.
From ever-changing legislative laws to increasing demands for compliance, the right system can take care of everything on its own.
Of late, there is also an increasing realization around payroll data security for small businesses. Fortunately, payroll management systems ensure 100% security and keep sensitive data away from the wrong hands.
That means both employers, as well as HRs, can also be tension-free about the security of their payroll data.
5 Points To Consider While Picking Online Payroll Software
Now, how can a company know which payroll software to opt for?
Here are five parameters that will give you a good idea of the suitability of the software for your payroll requirements:
1. CHECK! CHECK! CHECK!
As we said earlier, we have a host of options in the market today.
To avoid any sort of confusion, make sure to ask the following three questions to the vendor first: 
First, how long has the company been in the payroll processing industry?
Are they consistent and good at error-free delivery?
Finally, do they provide the features that can solve your payroll challenges in the long run?
Once you find answers to these questions, you should also check the data storage, retrieval, and delivery model of the company.
Most importantly, do not forget to check their tax calculation and compliance features.
2. Prioritize Business Continuity & Resilience Preparedness
Recent events such as the Corona pandemic have emphasized the significance of planning for adverse events.
With more changes expected in the coming times, every small business needs to ensure the continuity of its payroll processing even in difficult times.
That being said, you must ask the software provider if they will continue providing services during a crisis without impacting your workflows?
This will give you clarity on how the provider might react in a worst-case scenario.
3. It Should Be Scalable
You should also make sure that the software provider upgrades its features without causing any lag.
When your small business grows, your payroll software must scale with your business and its growing needs.
4. Consider Smooth Integration
Imagine a situation where your employee data, such as payroll and several other personal data, is inadvertently sent via email to an external recipient.
Now, this is only possible if your organization's payroll processing system is compatible with other systems.
That being said, the next step you should check while choosing payroll software for small businesses is its integration facility.
In order to ensure smooth payroll processing, the payroll solution must integrate with all of your existing systems.
5. Data Security is Must!
When you are picking a payroll system for your small business, do not forget to check their data security plan.
The payroll software company you invest in should not just be robust but also have a safe intrusion prevention system.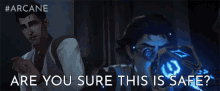 Also, you should not be hesitant to ask basic questions about access controls, audit logs, intrusion prevention and detection systems, risk mitigation for breaches, etc.
You should be double sure before investing your money in a payroll system.
Which Is The Best Payroll Software For Small Businesses?
Now that you have five effective tips for selecting payroll software, it is time to give you some good payroll software options in the market.
We handpicked the five most efficient payroll software for small businesses in the market today. Have a look:
Gusto is a well-known payroll system. It comes with a host of features specially curated for small businesses. It has customers in over 38 states in the United States.
UBS software is an affordable and top-notch HR and payroll software in India. It is particularly designed for small and medium-sized businesses.
It offers ample benefits to make things for small businesses. Some of them are as follows:
Seamless Integration
Single Dashboard
Payroll History
Reports & Analytics
And much more
Hundreds of companies across India trust UBS for its excellent services and payroll support.
QuickBooks Payroll is a leading financial management software for small businesses. The software comes with a user-friendly interface.
At present, QuickBooks has 1.3 million users across the globe and is available in 150 countries.
Onpay is also an excellent cloud-based solution that aids small businesses in streamlining tax filings and payment workflows. The company also offers a support team that solves every trivial issue of its users.
RUN powered by ADP is another cloud-based payroll management solution that helps small businesses to simplify their payroll processing. In addition, it offers other features for hiring and benefits administration.
Everything You Need To Know About Salary Management Software!
Summing Up
You now know everything about payroll software. As a small business, you can acquire several amazing benefits by using such systems.
So, what are you waiting for? Take a step ahead and choose UBS PAYROLL as it is one of the best payroll software for small businesses we listed above.