It is no news that we are living in an era of growing digital transformation and changing business operations. In such a scenario, a company's HR tasks should keep up to be successful.
According to a report by PwC, 96 percent of HR managers agree that the role of HR is dramatically transforming from just being a service provider to employee experience designers, change agents, and talent developers.
So, it is high time for employers to have a sense of responsibility to lead HR transformation and implement HR solutions that give wings to HR professionals.
When we talk about automated HR solutions, payroll management systems need no special introduction.
Let's dig deeper and learn everything about payroll software.
Why is Payroll Software Better Than Traditional Payroll Systems?
Let us discuss what payroll management looks like if done manually.
Traditional methods of payroll management are always complicated, painful, and tedious for HR professionals. This is certainly because such systems require a lot of human intervention.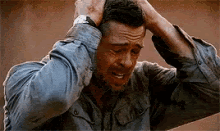 Every month, HRs invest a good amount of their time, and energy to manage and process payroll. They juggle with papers, files, and several other documents to ensure accuracy along the way.
Now, let's know how payroll software solves payroll challenges for HRs.
Payroll software is a fully automated tool that works with a minimum of human intervention. This in turn saves time for HRs, aiding them to concentrate on other critical activities.
By automating payroll operations using payroll software, HR managers can also improve their efficiency.
So, you may already know why payroll systems are better than outdated payroll tools/systems.
There are more benefits of payroll management systems, which we will discuss in this blog.
Here's What A Payroll Software Does
Different payroll software offers different features but here are the top six features provided by almost every payroll system:
Attendance is closely related to payroll. Without accurate attendance data, processing payroll is impossible. However, we cannot overlook the fact that managing employee attendance is equally time-consuming.
With a good payroll management system, both the attendance and payroll management process can be simplified. Such systems allow HRs to manage, calculate and store employee attendance in a centralized platform.
Staying compliant is another biggest concern while processing payroll. Since laws and regulations related to payroll keep changing, HRs are expected to keep themselves updated on the latest changes. But, it is not as easy as it sounds.
Fortunately, payroll software helps HR professionals to stay aware of all the changes by sending them timely and prompt alerts/reminders.
Preparing and sending payslips is another important part of payroll management. If done manually, it can be extremely daunting. This is when payroll management systems come into the picture.
With payroll systems, HRs can prepare salary slips in no time. Additionally, such systems allow employees to download their payslips on their own.
In a traditional office, employees send emails or call their managers to request leave. In such a way, it is difficult for HRs to track the leaves of employees. An efficient solution to ease the process is a top-notch payroll system.
Such systems allow employees to request leaves and managers to approve the same through the same platform. HRs can view and check all these activities in real-time.
Data-related to payroll is the most sensitive information. Managing and storing them safely should be the top priority of every business, be it small or large.
Payroll software stores payroll data in the cloud, thereby keeping them away from the wrong hands. Payroll solutions also prevent data theft, misplacements, and fraud.
Payroll solutions not just empower HR professionals but also employees to a greater extent. ESS features help employees to do several tasks on their own without relying on HR.
From editing their details anytime to downloading salary slips, employees will have the autonomy to do a host of things.
Everything You Need To Know About Salary Management Software!
6 Benefits of Having a Payroll Management System
Now that you know how payroll management systems work, let's dive in and explore the benefits of using automated payroll solutions:
With payroll software, HR professionals will never have to worry about payroll errors that may lead to costly consequences.
Since payroll systems require a bare minimum of human supervision, there is no such possibility of errors.
At the same time, such systems also enhance transparency as every individual in the workplace can access important updates.
Without a doubt, payroll software is robust. It just needs the right instructions from HR and such systems take care of the rest.
This way, HR managers can save a large chunk of time along the way. The saved time and energy can be invested in finding the right talent, upskilling the existing employees, and much more.
Acquiring insights related to payroll, that too in real-time is the cherry on the cake. HR executives normally check a number of files and go through many spreadsheets to get payroll-related insights.
Payroll management systems provide real-time insights to HR managers. This can help HRs in preparing reports effortlessly in the long run.
Many employers out there still think that investing in payroll management systems is a costly affair. If you are also one of them, let us tell you that it is not true!
You can find several budget-friendly systems in the market today that come with good features and modules.
Also, remember that investing in payroll systems saves hiring costs and expenses on non-compliance issues.
Payroll management systems are considered the safest storehouse to keep payroll data. As we already discussed above, such systems allow businesses to store and manage payroll-related information in the cloud. Furthermore, the data can also be password protected to ensure extra security.
Last but not least, payroll management software can be used anytime, anywhere. This is one of the best things in today's time where every other company is working remotely or in a hybrid model.
With 24*7 accessibility, HR professionals will be empowered to process payroll from any remote location.
Final Thoughts
Without a doubt, payroll software is one of the best innovations in recent times. It frees up time for HRs, thereby allowing them to stay super productive and engaged.
So, when are you getting a payroll management system for your organization?