Slowly but steadily, companies have understood the necessity of HR and payroll management software. After the outbreak of the global pandemic, it has been proven that businesses that implement automated payroll systems not just witness better performance but also improve the bottom line.
Let's face the fact that the pandemic has accelerated the need for payroll automation. This is certainly because work from home and hybrid work models led to several challenges for HRs, and automation was the only way to address those problems.
While it does look as if a lot has been done in this area, the reality is that it has not made any significant progress, since a lot of small businesses are still hesitant to embrace payroll management systems.
This blog is particularly for all those small business owners/employers who are still wasting their precious time working on outdated tools.
What is Payroll Management Software?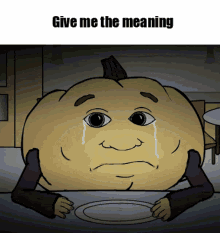 Payroll management software, also known as payroll software and automated payroll solution, is a tool used to automate and streamline the payroll process.
We all know the real struggle behind managing and processing payroll. From calculating the payroll of every employee to transferring the salary without any delay, HR executives. Now, payroll management systems simplify all these operations, helping HRs to save a large chunk of time & energy.
Payroll Software is the Future of Payroll: Read to Know More!
What is Payroll Software For Small Businesses?
Now that you know the meaning, it is time to discuss the importance of payroll software for small businesses.
As we mentioned in the beginning, payroll management systems have already become an integral part of businesses, and small businesses are no exception.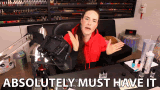 Such systems are considered to be the future of the HR industry. In such a scenario, small businesses should invest in payroll management software to stay ahead of the competition.
What Are The Top Benefits of Using Payroll Management Systems?
Now, let us give you some splendid reasons to switch to payroll software.
Here are the top seven benefits you can acquire as a small business by using payroll management systems:
Improves the Whole Process & Saves Time
Payroll management is one of the most crucial yet complex human resources operations. If done manually, HR managers spend a lot of time on paperwork.
When it comes to payroll software, there is no unnecessary paperwork that, in turn, frees up HRs, allowing them to concentrate on other business activities.
Enhances the Recruitment Process
Most of you may be amazed to know that payroll management software also simplifies the recruitment process. Well, it is true.
A good payroll solution such as UBS makes every process automated and employee-centric. This way, it becomes easier for companies to attract and retain the best talent.
Additionally, such systems even assist HRs in calculating CTC for new employees.
Eliminates Payroll Errors
Human errors are inevitable while working with traditional payroll tools. Be it small or big, a payroll mistake can cost a considerable amount of loss to a small business. The best solution to this problem is investing in a payroll management system.
Such systems need a bare minimum of human intervention, which leaves no room for errors.
Manual payroll processing is all about juggling with papers. Paperwork not just wastes the time of HR executives but also results in costly payroll errors. No matter how convenient it is, paperwork is never a good option for payroll management.
Payroll software is the best and easiest tool to process payroll. Even the most challenging task can be carried out effortlessly using such systems.
Traditional Payroll Processing v/s Payroll Software- Which is Better?
Statutory compliance is an important part of payroll management. But, keeping up with the changing laws and regulations is not as easy as it sounds. HR managers often miss out on such updates amid routine duties.
Fortunately, payroll management software comes with auto-alerts that notify HRs every time a new law is changed or made. As a result, HR professionals can ensure compliance without any stress.
Provides Real-Time Feedback
Top-notch HR and payroll software like UBS offers modules that help HRs and employees to give/receive real-time feedback.
This will keep differences and confusion out of the way, thereby fostering a healthy, positive work environment in the longer run.
Offers Remote Accessibility
Words such as remote, WFH, hybrid, etc, have become a part of our lives. In such a scenario, small businesses should invest in payroll management software that can be used anytime, anywhere. This is when automated payroll management software comes into the picture!
Payroll software allows HR managers to calculate as well as process payroll from any remote location. This is an advantage for small businesses in today's time.
Conclusion
It is 2022, my friend- it is sad if you are still using time-consuming tools and applications. Automation has already taken over the business world, and its utilization will, undoubtedly, increase in the coming years.
Now that we have helped you know the meaning, benefits, and significance of payroll management software for small businesses, the next step you should take is to invest in one. Believe us, payroll automation will help you in ways you have never imagined!!