Isn't it interesting how we have come to terms with certain things with time?
Take, for instance, the operation, payroll management was always carried out manually. After the global pandemic hit us, the same process got a new face. Slowly, businesses had no other option but to shift to automation for the payroll process. 
Today, almost all businesses across India are using payroll software over outdated payroll tools. A big question arises here- why are companies switching to such systems?
It is certainly because it vanishes the challenges of manual payroll calculation. Yes, you heard it right!
Let's dig deeper and know the top ten challenges of manual payroll calculation and a superb solution for the same!
What is Manual Payroll Calculation?
As the name suggests, manual payroll calculation is computing employees' salaries by hand. Well, it is not as easy as it sounds.
In manual calculation, HR managers have to do everything on their own. And you may know the number of factors and variables involved in payroll calculation. To calculate the same, HR professionals first go through various data, stored in piles of files and folders.
Even after spending so much time, there can be chances of errors that cost a considerable amount of loss to a business.
What are the 10 Challenges of Manual Payroll Calculation?
So, we have discussed the meaning and now it is time to discuss all the issues HR managers face while manually calculating the payroll of employees.
Take a look:
This is the biggest problem with manual payroll computation. Even in startups and small businesses, HR managers struggle to calculate employees' payroll. When it comes to large companies, the struggles are even more.
To save time for HRs, many employers rely on outsourcing; however, it is not always safe to share such sensitive data with a third party.
Requires A Lot of Resources
Since there are multiple steps in the payroll process, a single person cannot take care of everything.
As a result, organizations often consider hiring as an option. Now, hiring new resources can save time but not money for a business. Hiring a lot of people for a single process can burn a hole in the employers' pockets.
It is no news that data related to payroll and employees should be stored as well as managed systematically. However, data management becomes quite complex while working manually.
No matter how much an HR or employer tries, there is always room left for data theft, misplacement, and misappropriation when such information is handled manually.
Payroll Software for Small Businesses: Importance, Tips, and More
Calculation of Absenteism
Calculating the absenteeism of employees is way more difficult than computing their presenteeism. This is certainly due to the lack of integration between the attendance and payroll system.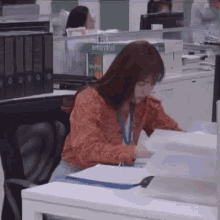 In such a scenario, HR managers have to spend extra time juggling papers and scrolling down spreadsheets to ensure accuracy.
As we mentioned earlier, payroll-related data should always be kept away from the wrong hands. They are the most sensitive information of any business, be it small or large. Since payroll information is used every month for payroll calculation, ensuring its security should be the top priority of every employer out there.
Ensuring payroll compliance is another challenge every HR manager face. Since laws keep changing every now and then, keeping up with them becomes extremely difficult for HR managers while computing payroll manually.
Needless to say, not complying with the latest legal requirements leads to hefty penalties and legal cases.
Let's face the fact that humans are prone to making mistakes. No matter how much effort an HR manager puts in and attention s/he pays, errors are just inevitable while calculating manually.
Amid managing a lot of other routine processes, often ensuring payroll accuracy take a toss.
Manual payroll calculations are all about checking and re-checking. The constant fear of non-compliance and payroll accuracy results in stress and burnout in HR managers. They also do not find enough time for other critical business activities.
As a result of all these, their overall engagement and productivity get affected along the way.
All the points we discussed above will waste money in one or another way. So, one thing is clear that manual payroll calculation is not at all cost-effective. If not changed at the right time, it can negatively impact the bottom line of a company in the longer run.

Working from home is all cool until you have to calculate and process payroll. First things first, fetching payroll and attendance data becomes super difficult while working remotely. Secondly, accuracy often takes a backseat in a WFH model.
All in all, manual payroll calculation is a BIG NO when it comes to remote working.
Answering 5 Frequently Asked Questions About Payroll Management!
The Ultimate Solution!!!
Now that you know the top ten challenges of manual payroll computation, it is time to know the solution.
The solution is none other than payroll software.
Automated payroll management systems solve every challenge we discussed above.
By using such systems, companies acquire the following benefits:
A good payroll software such as UBS can offer many more benefits as well.
Bottom Line
There you go!
We hope this blog helped you understand the top 10 challenges of manual payroll calculation. We have also given you a one-stop solution for all of them.
So, people who are still not over manual payroll computation should take a step ahead and embrace payroll automation at the earliest possible.
A one-time investment and you will be sorted for the rest of the years. What are you waiting for? Get your hands on UBS, one of the top-notch HRMS software, at the earliest!