Managing and processing payroll is one of the most time-consuming HR operations yet hidden in the backdrop. But, due to the sudden digital transformation, payroll software is rising in demand now.
For people who do not know, payroll management systems not just streamline the payroll process but also cater to compliance needs and various employee benefits, from leaves to medical insurance.
According to a report by Neobanking, it was stated that small and medium-sized enterprises across India have pointed out that businesses lose over 113 hours in a year and Rs 4.5 lakhs in payroll processing due to outdated systems.
While the majority of businesses have accepted that payroll software is a necessity today, the challenge remains to find systems that can easily adapt to one's needs.
In this blog, we will tell you how to pick the best payroll management system for your company!
Why Do You Need HR Payroll Software?
Before discussing anything, let us discuss why every business should invest in HR payroll software.
To understand this, one should know the amount of time HR managers spend managing and processing employees' salaries every month.
Let's face it, outdated tools make the payroll management process complicated for HRs. This is certainly the reason why businesses should invest in HR payroll software.
What is the Best Payroll Software For Your Company?
The whole point of investing in payroll software is to make payroll processing easier by solving every trivial challenge HR managers face.
So, if a system fails to solve the payroll problems of your organization, then it is not the right or best payroll software.
All that said, here are some good payroll systems in the Indian market at present:
Keka
UBS
Zoho
Razorpay
GreytHR
Beehive
There are more but the aforementioned are the top ones, which offer exceptional features and user support. 
Things To Consider While Picking Payroll Software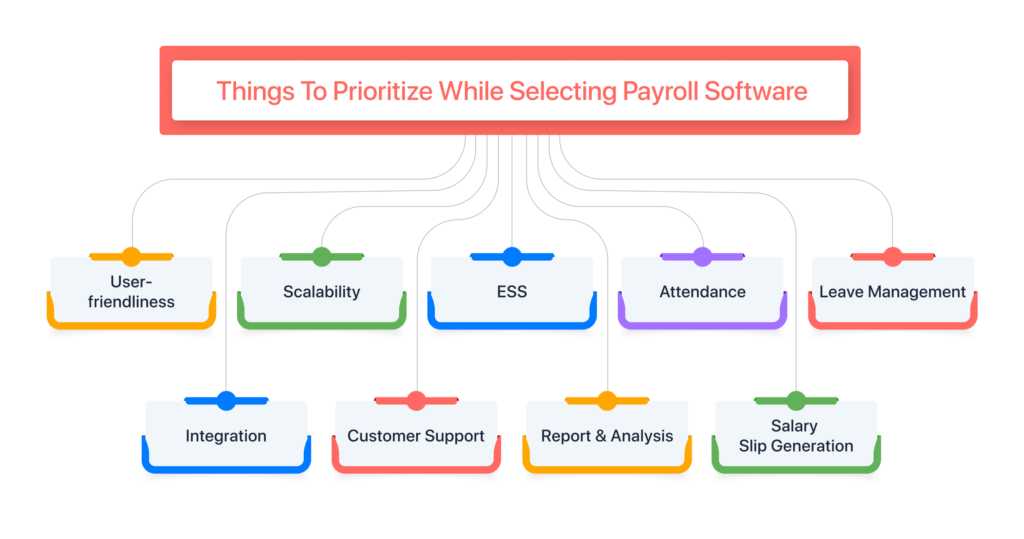 Here are the top six things to prioritize when you are selecting a payroll system for your company:
If you have been using manual tools for years and shifting to payroll software to save time, then the first thing you need to consider is "ease".
By ease we mean the software should not be complicated. To see improved efficiency of HR managers, the software should be easy-to-use as well as robust.
This is not just applicable to startups and small & medium-sized enterprises. Every business owner who sees their business growth in the coming times should keep this point in their mind.
Truth be told, no business remains the same. From the number of headcounts to routine HR operations, everything multiplies along the way.
So, your payroll system should have the potential to scale up according to your organizational needs.
Employee Self-Service Module
Do not forget employees. They are the ones who work hard for the sustainability of your business. In such a scenario, they should also avail some benefits from payroll software.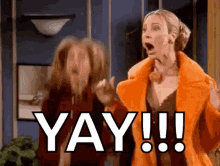 Invest in top-notch payroll systems such as UBS that come with an amazing employee self-service module.
The module gives employees the autonomy to do several things without relying on anyone. This way, every employee will feel empowered as well as considered.
No payroll can be processed without attendance. Keeping the same in mind, you should pick a payroll solution along with an attendance module.
Many businesses overlook the attendance module while investing in payroll software and regret it later.
For the uninitiated, having an attendance management system will simplify the payroll process to a greater extent as HRs will not have to waste time filling in attendance details.
You will add a cherry on the cake by investing in a payroll system that also has a leave management system.
Automating employees' leave management will not just save more time and energy but also support payroll processing.
Integration With Accounting System
Your payroll software should also integrate with accounting systems. It is no news that the payroll process requires a host of data. By integrating accounting systems, HRs will face no problem in fetching payroll data for computation.
HR managers will be empowered to do everything in just a few clicks. But, this is possible only if there is an integration facility.
No matter how easy a payroll system is, your employees and HRs will require some assistance to adapt it. This is when after-sale support comes into the picture.
Every payroll software company provides this support but only a few provide a good service. So, rely on a system that has good reviews from their users in terms of after-sale support.
The next thing to check with your vendor is if the software offers fast, error-free, and real-time payroll reports.
With this feature, HR managers will never have to waste their precious time searching for payroll information to make reports.
One of the best payroll software, UBS provides both report and analysis features to make reporting the easiest task for HRs.
Last but not least, your payroll system should also have the feature to auto-generate salary slips of employees.
In a traditional office, HR managers are seen struggling to make payslips for every employee. If done manually, there are chances of human errors also.
On the other hand, payroll software helps HRs to send payslips in a tap and allow employees to download the same on their own.
Wrapping Up
We hope now you know how to pick the best payroll software for your company.
Remember, only the right payroll software will aid your HR teams and simplify payroll management.
So, take enough time and keep searching until you find the best fit for your organization.