Hurray! –We Are Excited to Announce that We Have Rebranded UBS to Superworks…
Business management just got an upgrade with the addition of advanced tool!
UBS, the SaaS company that has been providing HRMS, PMS, payroll, and chat services, has now taken its game to the next level. With the introduction of new, advanced features like the applicant tracking system, asset management, survey, and performance management, Superworks has officially become the new face of business tech.
As part of HR tech, we are introducing advanced features that will take your employee experience to the next level.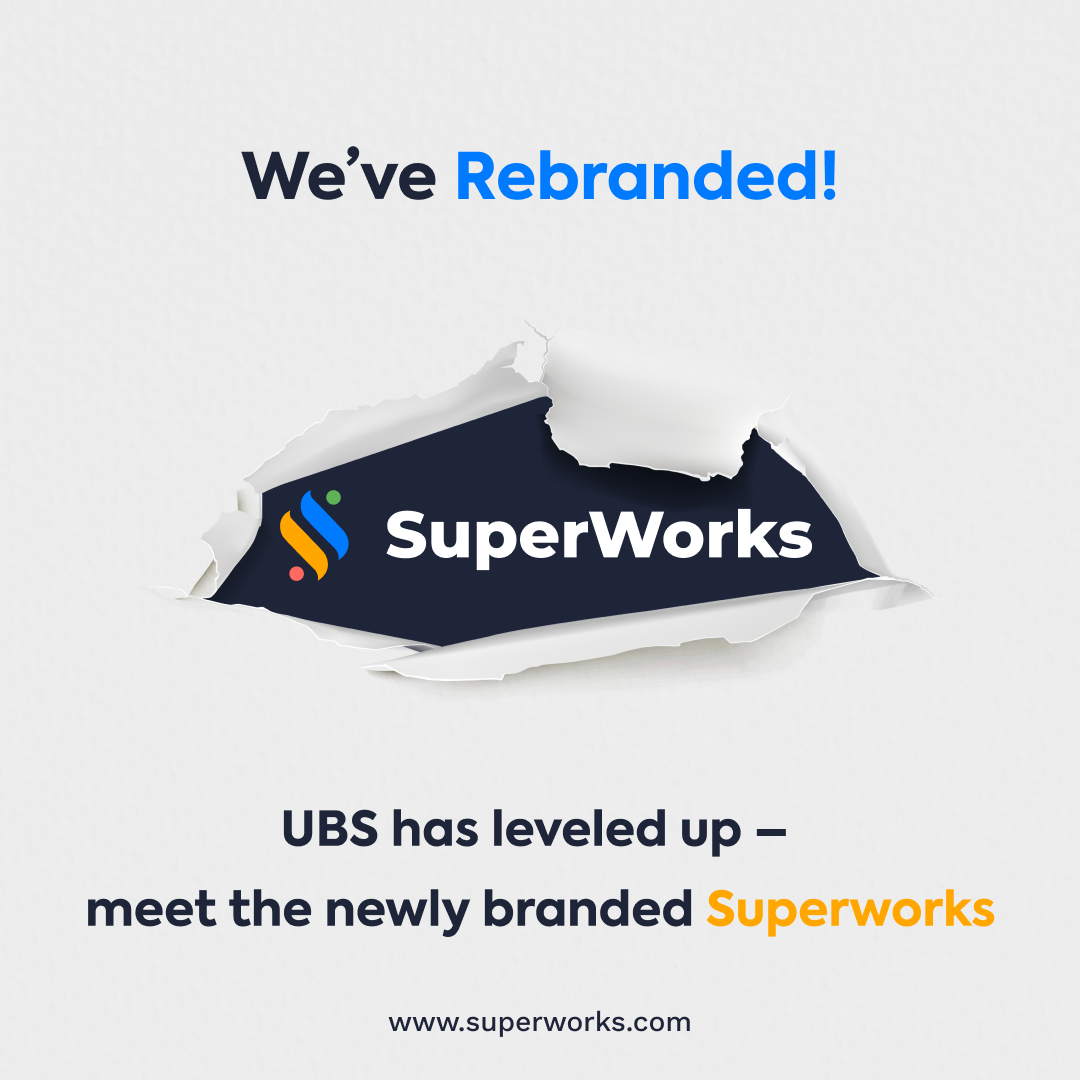 As Per Superworks' Belief, We Want to Bring the Change to Your Business Process!
But that's not all. The new branding of Superworks represents much more than just a cosmetic overhaul. It represents a commitment to excellence, a determination to provide businesses of all sizes with the tools they need to succeed, and a dedication to creating a user experience like no other.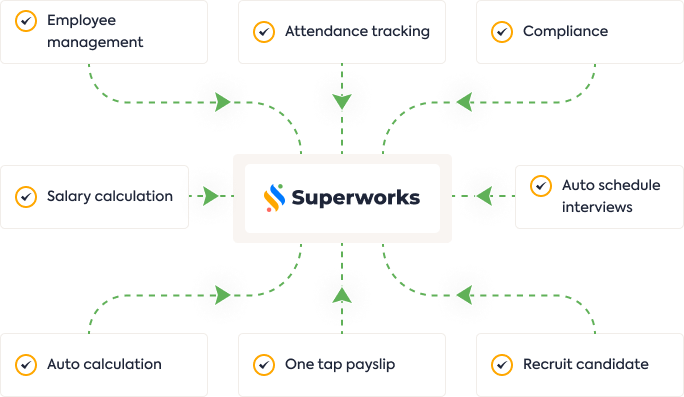 The Ultimate Upgrade: The Latest Features and Enhancements with Leveling Up!
With Superworks, you can not only streamline your HR processes. But, you can easily track applicants, manage assets, conduct surveys, and monitor employee performance, all from a single platform. How?
"Because we have leveled up with new wings!"
There are many more modules than UBS- introducing – Recruit, Survey, Asset & Performance…
Superworks is a comprehensive business management solution that offers a range of features designed to help organizations streamline their HR, project management, payroll, recruitment, asset management, and survey processes.
With Super HRMS, businesses can automate their HR operations, ensuring accuracy and efficiency. Super PMS allows project managers to track and manage all projects and tasks, ensuring deadlines are met and progress is monitored.
Onboarding & Offboarding

Document management

Employee directory

Employee self-service

Attendance management

Leave management

Shift Scheduling

Social wall

Overtime management

Reimbursement management

HR analytics & reports
Super Payroll handles all payroll-related operations, freeing up valuable time for businesses to focus on more critical tasks.
Payroll & compliance

Bonus calculation

Employee compensation

Loan management

Salary structure

Payslip generation
Super Chat is one of the important tools that connects every employee of the organization for seamless communication.
Additionally, Superworks now includes Super Recruit, an Applicant Tracking System that makes it easier for companies to find the best candidates for their open positions.
Requisition management

Resume management

Pipeline

Talent pool

Interview scheduling

Junk pool

Report & Analytics
Super Asset provides an efficient way to monitor company assets and improve efficiency.
Access level

Categorized assets

Asset listing

Vendor Assets
With an advanced feature- Super Survey, companies can create and send surveys to gather valuable feedback from their employees or customers.
Private/ Public survey

Survey Dashboard

Unlimited surveys

Mood-O-Meter
Superworks was formerly known as UBS and has rebranded itself with advanced features, setting a new standard for excellence and innovation in the HR tech industry. The platform's intuitive interface and user-friendly features make it easy for anyone to get started, ensuring businesses can take full advantage of its comprehensive suite of tools.
Among the new features soon to be released is performance management, which promises to revolutionize how businesses track and evaluate employee progress. And the best part? The platform's intuitive interface and user-friendly features make it a breeze for anyone to get started.
UBS was a game-changer in the HR tech industry. However, with its rebranding to Superworks and advanced features, the company has set a new standard for excellence and innovation. So, if you're looking for a reliable, user-friendly, and comprehensive business management solution, look no further than Superworks.
Ready to experience the power of Superworks?
Try our advanced features with a 15-day free trial and see how we can simplify your business processes.
Whether you're a small business just getting started or a large enterprise looking to streamline your business processes, Superworks has everything you need to succeed. With its new rebranding, advanced features, and unparalleled commitment to customer satisfaction, Superworks is the Ultimate business management solution for the modern age.
Conclusion

Ready to level up your business game with us? Try Superworks today!
We believe that advanced features will help you simplify your business processes, save time, and increase productivity. With Superworks, you can now manage all your business processes in one place.
So what are you waiting for?  Sign up for Superworks today and experience the new and improved software that will take your company to the next level!