With conversations surrounding HR technology on the rise, one thing is certain: HR managers are acknowledging the value automation adds to their company's growth and success.
The increasing automation in the collection and analysis of large databases, Artificial Intelligence, and other HR-based tools comes with the promise of enhancing every aspect of Human Resources functions- from payroll management to performance appraisal.
Among all the automated tools, payroll software has become quite popular lately. It is helping businesses, be it startups, SMEs, or MNCs, to reshape the way payroll is managed.
Without any further ado, let's dive into the blog and understand everything about automated payroll systems!
What is an online payroll system?
As the name suggests, payroll systems or payroll software are tools/systems utilized to optimize and streamline payroll management operations.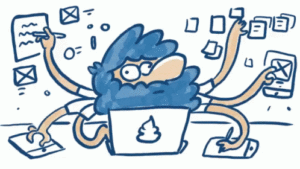 It is no news that manual payroll management keeps HR managers busy with mundane and repetitive administrative tasks. This is when online payroll software comes into the picture.
From salary computations to payslip generation, payroll systems take care of every step on their own.
Simply put, payroll software is an efficient way to save time for HR professionals.
If you are an HR, you will start loving the process of managing payroll with a payroll system.
Why is payroll software important?
As we mentioned earlier, manual payroll management keeps HR professionals away from vital business operations. This is certainly because most manual payroll systems require a lot of paperwork.
Payroll software, on the other hand, cuts down paperwork. This way, HR professionals will never have to go through piles of files/documents to process payroll every month.
As we discussed in the beginning, automation is the future of the HR industry. In that case, it is high time for businesses to take a step ahead and embrace payroll automation at the earliest.
What are the advantages of payroll software?
Truth be told, there are several reasons and advantages of payroll systems. Since we cannot cover them all here, we have picked the top ones for you.
Have a look:
Happy Employees
Employees are the asset of every business. Keeping them happy and engaged means improved customer experience. But, how can payroll systems keep employees happy?
Needless to say, a timely and error-free salary is one of the best ways to engage employees. Now, payroll management systems do the same.
With a good system, HRs can manage and process payroll in no time.
100% Accuracy
A tiny error in payroll means a huge loss for businesses. A payroll error is that villain every business wants to avoid but ends up having a face-off. Fortunately, payroll solutions keep this villain away!
Such systems leave no room for human errors that usually lead to hefty penalties and lawsuits.
Saved Time
Although every step in the payroll management process is time-consuming and painful, HR professionals are expected to do it all with utmost patience.
The best solution to make things easier for HRs is none other than payroll management software.
Since automated payroll solutions automate every step in a few clicks, HR executives can sit back and relax.
Improved Data Security
We all know the importance of payroll data. They should be managed and stored in a way that can prevent fraud in the long run.
Unlike manual systems, top payroll management systems like UBS ensure 100% security of payroll-related data. That means employers will no longer have to worry about data security now.
No Technical Knowledge/Experience
It may sound funny but a good number of businesses are still hesitant to invest in payroll management systems thinking they will need technical experience to operate it. However, this is not at all true!
Payroll software is like a normal application that we use in our daily life. It can be used by anyone and everyone.
Customizable
This is the biggest reason to rely on payroll management software. It allows businesses to customize the system according to their payroll needs.
Say, for instance, a startup can implement payroll software for small businesses and start with only the modules/features they require at that point.
This helps employers to design a payroll system, particularly for their business and payroll operations.
Automates Tax Updates & Payments
How can we forget tax when we are discussing payroll? It was and remains one of the crucial parts of the payroll management process.
However, keeping up with tax updates and making tax payments is a hectic function. However, payroll management systems take care of this as well.
The best payroll software like UBS sends auto-alerts to HRs whenever there is an update, helping them to ensure compliance along the way.
24*7 Accessibility
With a payroll solution, HRs can run payroll even using a laptop or a mobile. That means they can use the system anytime, anywhere.
Since Work From Home and hybrid modalities are here to stay, payroll systems can simplify payroll for HRs no matter where they are working from.
After-Sale Support
Top payroll software companies provide exceptional after-sale support to their users. Even for trivial issues, their teams make themselves available and help users promptly.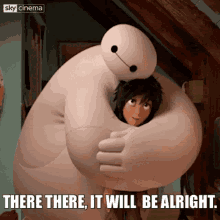 This way, no business will ever face any challenges while adapting to the transition from traditional systems to payroll automation.
Affordable
After knowing all the aforementioned advantages, are you thinking that payroll software will burn a hole in your pocket?
If yes, let us tell you there is no dearth of affordable options in the market. You can find a host of payroll software for small businesses and large ones- that too in different price ranges. So, do not worry!
Wrapping Up…
Let's acknowledge that payroll software has all the potential to enhance productivity, boost employee engagement, and streamline payroll, thereby improving the bottom line of organizations.
Therefore, get a good payroll system for your HR team today!